THE ESSENTIAL GUIDE TO
ACCENT PRIME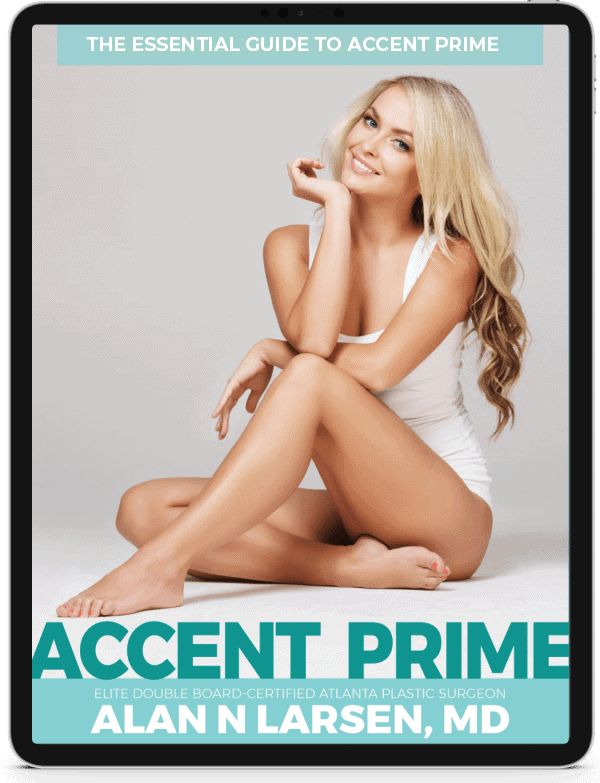 THE ESSENTIAL GUIDE TO ACCENT PRIME
Accent Prime is a revolutionary total body contouring, skin renewal system. It's one of the first technologies of its kind, and It's safe for all skin types and can be individualized to treat each patient's problem areas. Its benefits include face and body contouring, fat reduction, skin tightening, cellulite reduction, and skin rejuvenation.
Accent Prime is the most advanced body contouring and skin tightening system in the world. It is set apart by the dual capabilities of radiofrequency and ultrasound heating. In addition, the design features Alma's patented unipolar technology.
In this guide, we discuss these:
What is Body Contouring?
What is Accent Prime?
How does Accent Prime work?
What are the target areas for Accent Prime?
Before and After photos
What is recovery like?
Am I a good candidate for Accent Prime?
How many sessions will I need?
Why should I work with Buckhead Plastic Surgery and Elite Testing & Wellness?
Elite Testing and Wellness is Atlanta's top-tier provider for genetic testing and IV therapy. Elite was started in 2020 by Dr. Alan Larsen, Owner of LUX Med Spa & Buckhead Plastic Surgery, as a direct response to the COVID-19 pandemic. Elite started by offering immediate access to PCR and Rapid COVID tests for the Atlanta public. Elite Testing and Wellness has now evolved to be Atlanta's leader in health and wellness optimization. Elite aims to be on the cutting edge of technology, testing, and innovative therapies as the world collides with the next generation of wellness.
Call us today to book your free consultation and see what a difference Elite Testing & Wellness, Buckhead Plastic Surgery, and LUX MedSpa can make in your life.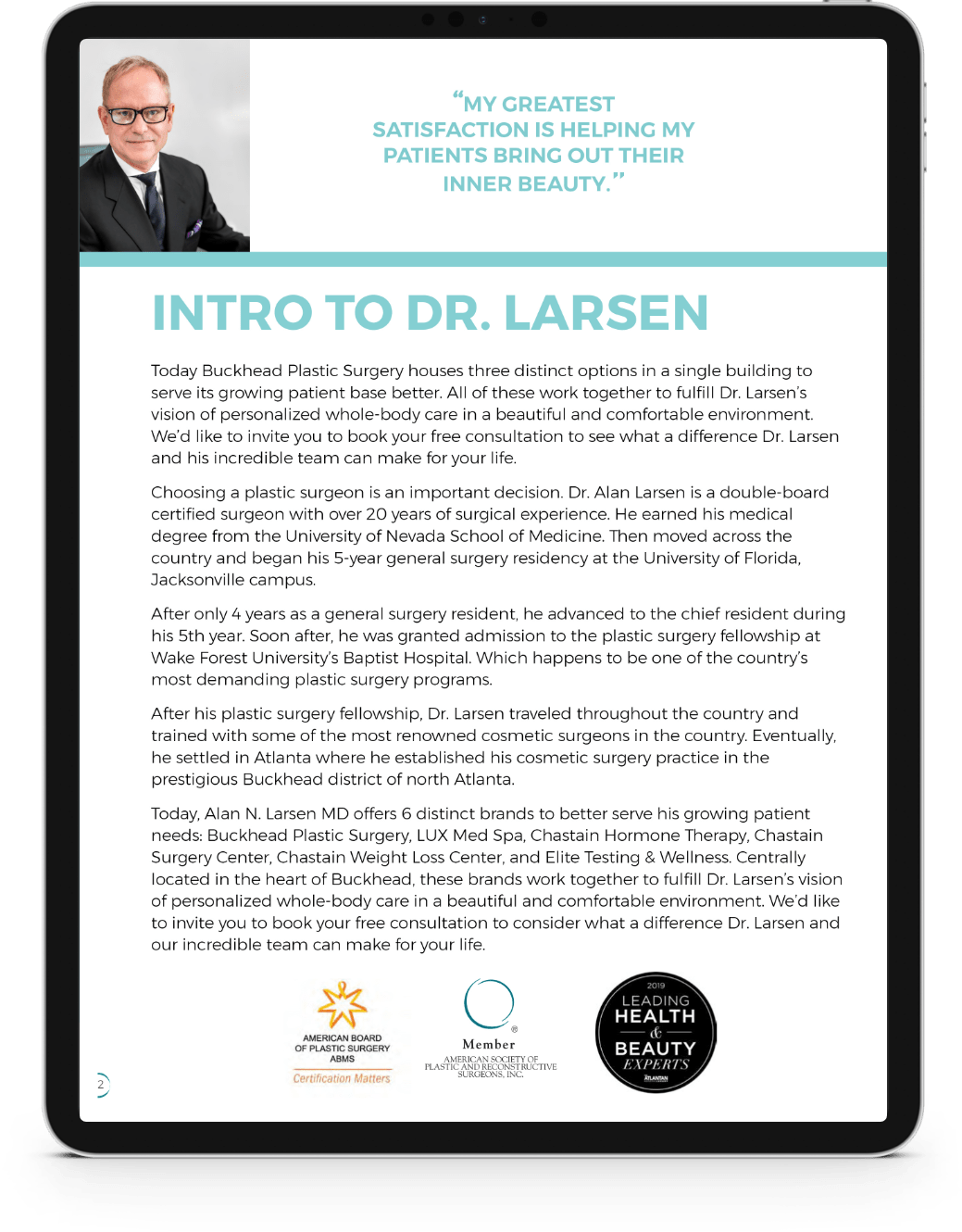 Alan N. Larsen, MD.
Double Board-Certified Atlanta Plastic Surgeon
Dr. Larsen established Buckhead Plastic Surgery as a boutique practice to offer world-class, personalized service to women and men throughout the Southeast. Dr. Larsen's compassion and talent are complemented by his elite training with some of the nation's finest plastic surgeons.