THE ESSENTIAL GUIDE TO
BODY CONTOURING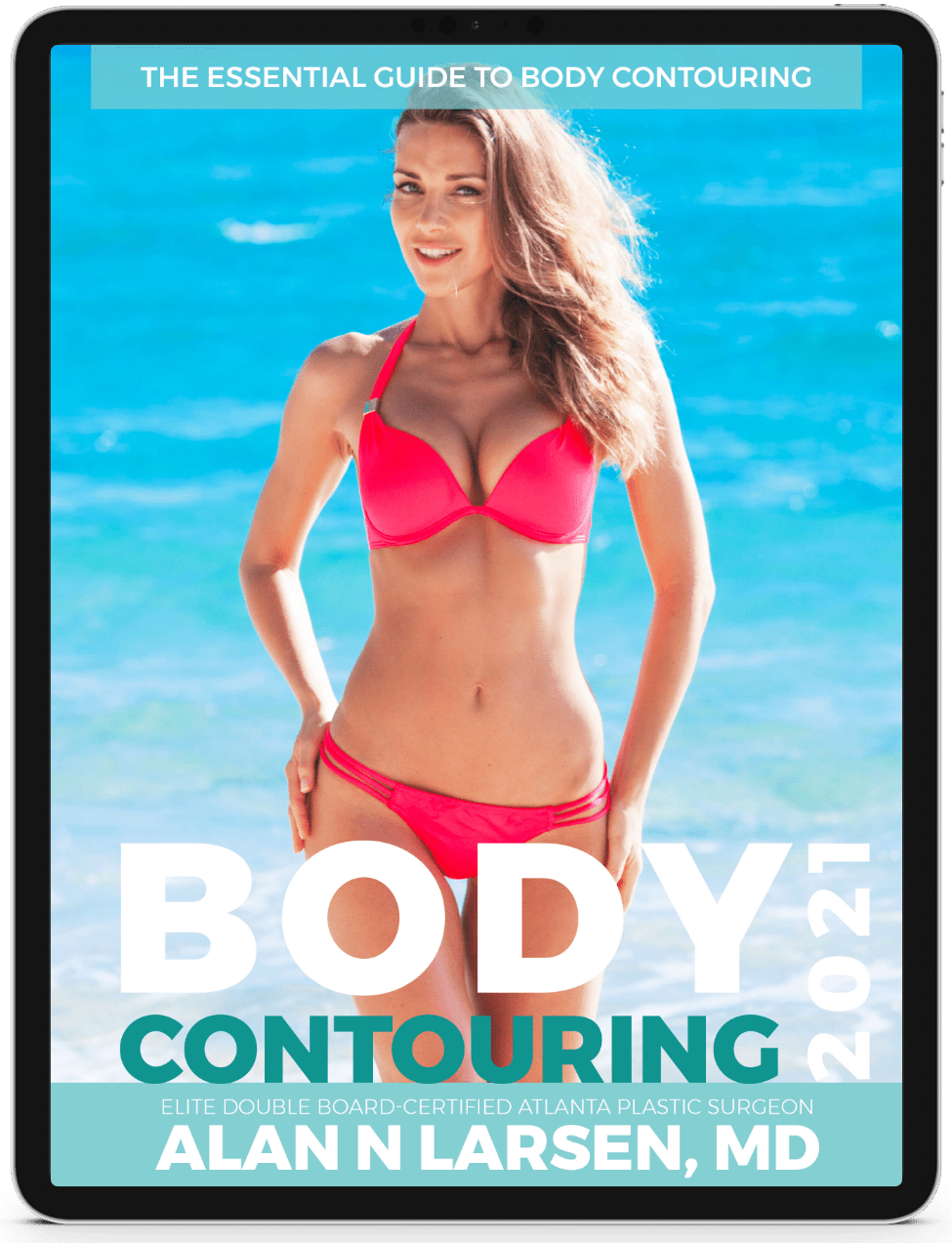 THE ESSENTIAL GUIDE TO BODY CONTOURING
Body Contouring sometimes referred to as body sculpting, deals with these issues by reshaping body tissue. Usually, this is done to slim, tighten, remove excess fat, or lift an area that is sagging or not aligned with your ideal silhouette. There are many surgical and non-surgical options to achieve this goal. Finding the right procedure for you will depend on your desired results. If you'd like to learn more about these options, call our office today for your free consultation. Our knowledgeable staff will help you determine which services are right for you.
In this guide, we discuss these:
Surgical vs Non-Surgical Body Contouring options
What are the options and how do they work?
What is recovery like?
Before & after photos
Am i a good candidate?
How much do the procedures cost?
Why should I choose BUCKHEAD PLASTIC SURGERY OR LUX MED SPA for my Body Contouring procedure?
Dr. Larsen is a double board-certified plastic surgeon with years of experience. He's worked hard to perfect his surgical techniques to offer the best possible results for his patients while also making every effort to ensure your comfort throughout the entire procedure.
Dr. Larsen is highly experienced in body contouring procedures, and he has a long list of 5-star reviews from previous patients. He has also carefully chosen a staff that shares his people-first attitude and has personally selected each person on his team. As a result, the team he works with at LUX sets the industry standard for transformative non-surgical body contouring procedures.
Today, call us to book your free consultation and see what a difference a body contouring procedure can make in your life. Patients love Dr. Larsen for his kind and direct approach. When you book your consultation, our staff will answer all your questions and help you determine what treatment will help you achieve your optimal results. Call us today to book your free consultation and start the journey to a new you!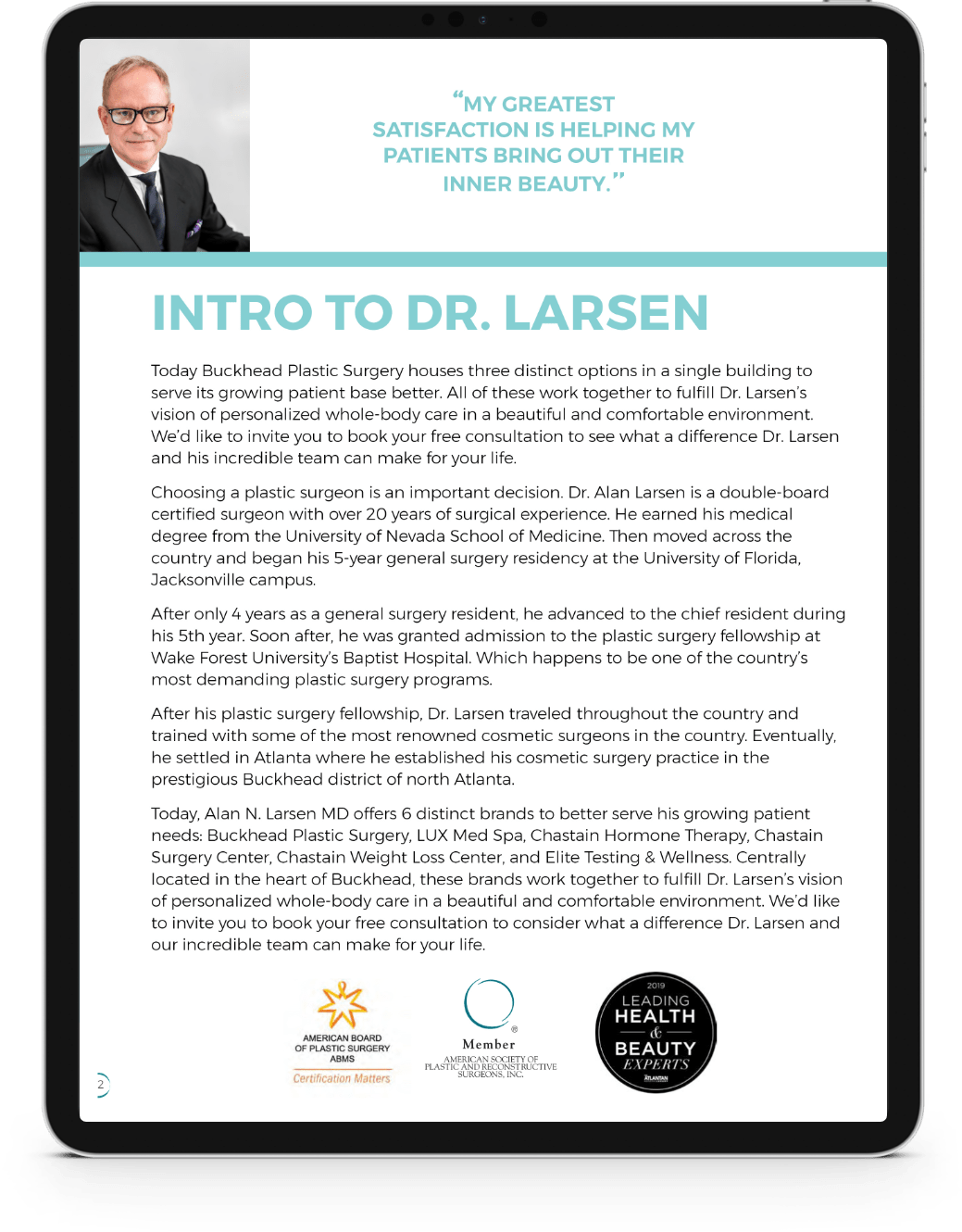 Alan N. Larsen, MD.
Double Board-Certified Atlanta Plastic Surgeon
Dr. Larsen established Buckhead Plastic Surgery as a boutique practice to offer world-class, personalized service to women and men throughout the Southeast. Dr. Larsen's compassion and talent are complemented by his elite training with some of the nation's finest plastic surgeons.