THE COMPLETE GUIDE TO FACELIFTS AND NECKLIFTS
At Buckhead Plastic surgery we pride ourselves on offering services that exceed expectations. Dr. Larsen and our highly trained staff are intentional about maintaining our reputation as Atlanta's leading Plastic Surgery Center and MedSpa. Regardless of whether you are looking to have plastic surgery or a medical Spa procedure, Dr. Larsen and our team have worked hard to make sure that we stay on the cutting edge of technology. We provide a place where you can get procedures done right the first time.These are include in this guide
Who is a good candidate?

What is a FACELIFT?

What is a NECK LIFT?

How does the procedure work?

What is recovery like?
WHO IS A GOOD CANDIDATE?
The best candidates for a face and neck lift have loose or sagging skin along the neckline with jowls, under the chin, and/or on the face. Their cheeks have fallen, they have visible vertical bands on the neck and/or accumulated fat under the chin that they would like removed. Similarly, patients who are dissatisfied with the fold lines around the nose and corners of the mouth or feel like their face is aging them prematurely are typically good candidates for these procedures. However, having a good attitude and realistic expectations of what is possible with cosmetic surgery plays an important role in overall patient satisfaction as well. Additionally, ideal candidates for a face and neck lift are non-smokers who are in good health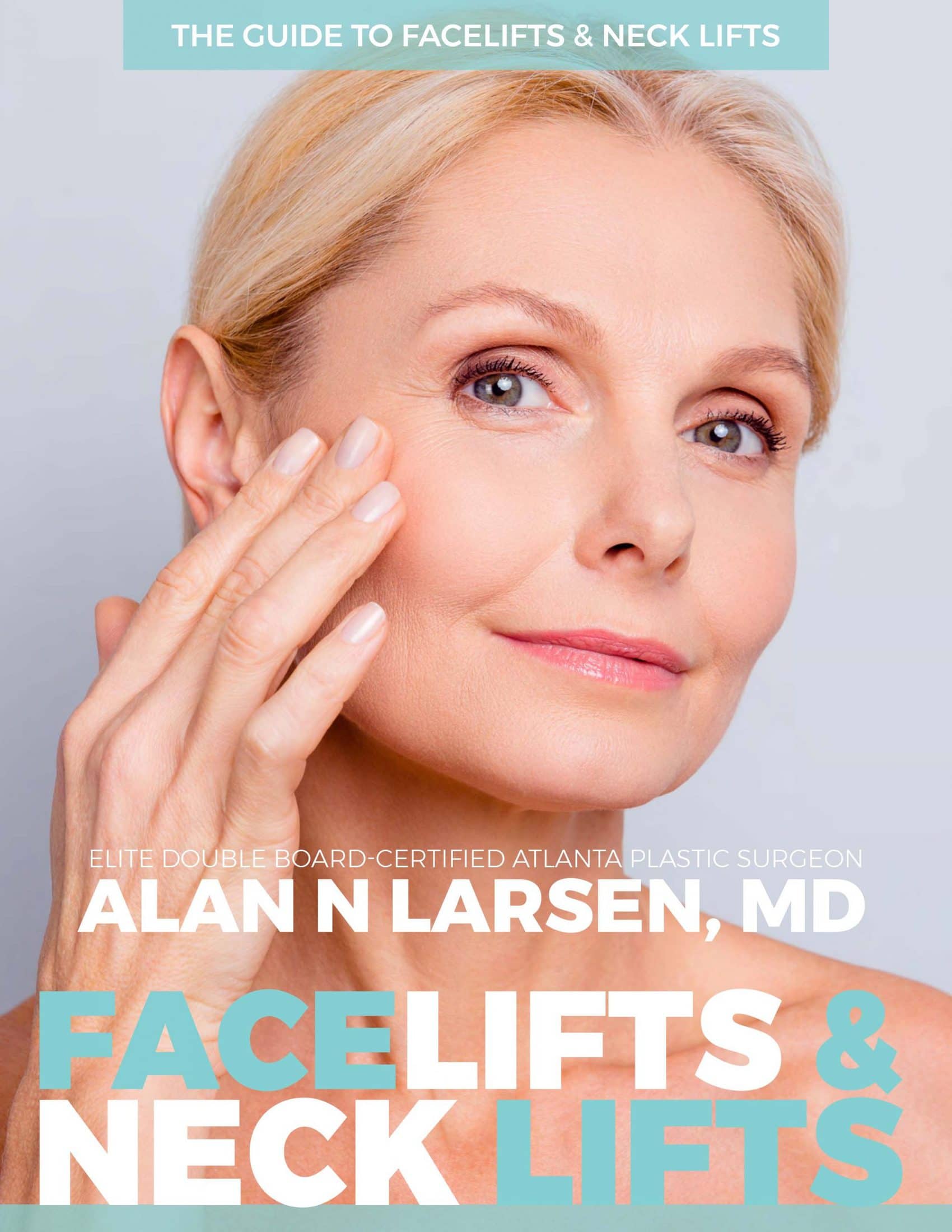 Alan N. Larsen, MD.
Double Board-Certified Atlanta Plastic Surgeon
Dr. Larsen established Buckhead Plastic Surgery as a boutique practice to offer world-class, personalized service to women and men throughout the Southeast. Dr. Larsen's compassion and talent are complemented by his elite training with some of the nation's finest plastic surgeons.