THE ESSENTIAL GUIDE TO RHINOPLASTY
Rhinoplasty is sometimes referred to as a "nose job". It is a surgical procedure to reshape the nose for better facial harmony. Rhinoplasty can be done to correct a birth defect or repair a nose that has been damaged by injury. It is often done to repair breathing impairments or to create a more pleasing contour for cosmetic reasons.This guide include these
Intro to RHINOPLASTY

What can be improved with RHINOPLASTY??

Who are the best candidates?

What is the cost of RHINOPLASTY?

What is the recovery like?

Before and after photos
WHO ARE THE BEST CANDIDATES?
The best candidates for rhinoplasty are individuals who are in good general health and the following:
They have correctable cosmetic concern(s) (bulbous tip, large hump, wide nostrils etc.

They have correctable breathing issues (fractured nose, deviated septum, hypertrophied turbinates, etc.)

Their facial growth is complete.

They are non-smokers.

They are unhappy with their ability to breathe easily through their nose or would like to see a different cosmetic appearance.

They have a generally positive outlook and realistic expectations of what is possible with rhinoplasty.
If that describes you we encourage you to call us today to book your consultation.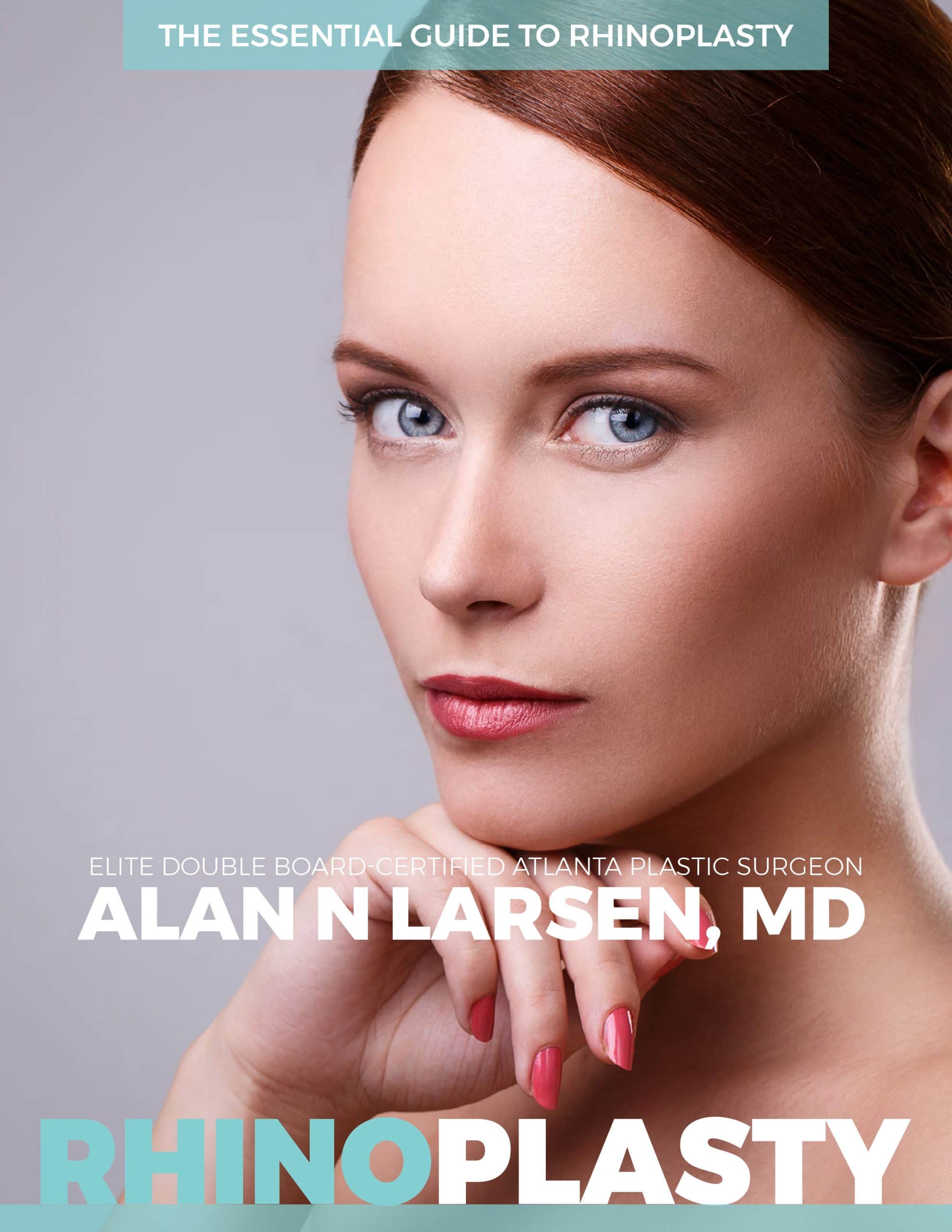 Alan N. Larsen, MD.
Double Board-Certified Atlanta Plastic Surgeon
Dr. Larsen established Buckhead Plastic Surgery as a boutique practice to offer world-class, personalized service to women and men throughout the Southeast. Dr. Larsen's compassion and talent are complemented by his elite training with some of the nation's finest plastic surgeons.