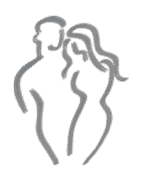 ACHIEVE THE RESULTS YOU WANT
BRAZILIAN BUTT LIFT
Brazilian Butt Lift
A well-shaped backside is a goal for many women and men looking to achieve a youthful and athletic figure. However, you may not always be able to achieve the results you want. Even with diet and exercise, certain factors such as age or genetics can make achieving a firm and rounded buttocks nearly impossible. Double board-certified plastic surgeon Dr. Alan Larsen can perform a customized Brazilian butt lift using a fat transfer to provide you with a fuller, curvier silhouette.
A Brazilian butt lift uses a combination of liposuction and fat grafting to enlarge the buttocks. Fatty tissue that has been liposuctioned is placed into the buttocks to enhance their size and shape. The average patient is a female in her twenties to mid-thirties, but men also occasionally undergo this procedure. Those who are considering a Brazilian butt lift may feel that their buttocks do not fit the rest of their body or that it is too small and too flat.
Brazilian Butt Lift Next Steps
If you think the Brazilian butt lift may be right for you, we invite you to give our office a call to schedule your consultation with Dr. Larsen.
At Buckhead Plastic Surgery, the price of your Brazilian butt lift will start at $10,000. Click here for more information on financing your buttocks enhancement surgery.
Preparing for Your Brazilian Butt Lift
When considering a Brazilian butt lift, the skin around the buttocks should be in good condition and have relatively good elasticity. This procedure will, however, fill out some sagging skin. If your skin is exceptionally loose, you may need a surgical butt lift (that tightens the skin and pulls the buttocks up) followed by a Brazilian lift. A patient with minimal or no excessive fatty tissue would not be a candidate because there would not be enough fatty tissue from other areas to fill out the buttocks.
Dr. Larsen will begin your procedure by extracting donor fat cells using liposuction, an essential part of the procedure. Fat is commonly collected from the hips, the area below the buttocks, and the lower portion of the back. Other areas may be liposuctioned as well, adding to the fat that can be grafted back into the buttocks.
Liposuctioning the lower back, hips and the area below the buttocks reduces these areas, thus helping to accentuate the buttocks. Placing the liposuctioned fat into the buttocks increases the size of the buttocks, accentuating its definition and shape. The combination of these two techniques will result in the shapeliest fullness possible.
After Your Brazilian Butt Lift
The recovery following a Brazilian butt lift varies between patients, but is typically moderate. Your backside will be tender, and in the areas where liposuction was performed, you may also experience some discomfort as well. Dr. Larsen can prescribe pain medications to help ease any residual pain you may have.
You cannot sit or lie on your buttocks for three weeks after the procedure. This time is needed in order for the transferred fat to obtain a blood supply and start to live and grow in its new environment. Sitting on your buttocks will keep the blood supply from getting to the new fat cells. They will not survive, and you may lose the results of your enhancement. A compression garment will still be worn just like after liposuction.
The results of the Brazilian butt lift can vary. The amount of fatty tissue that survives and the amount of fatty tissue that is grafted lend the overall result. Most of the fat that is transferred into the buttocks typically survives, leaving behind your final result.
Patients who undergo a Brazilian butt lift with Dr. Larsen are often satisfied with their new figure and excited to start trying on new pairs of jeans and other clothing. This procedure is designed to provide women and men with the curvier, younger, and more athletic body shape they desire.
Brazilian Butt Lift Price Starting At:
$10,000
Frequently Asked Questions about Brazilian Butt Lift
What is a Brazilian Butt Lift?
Naveed
2020-04-10T14:39:43-04:00
A Brazilian Butt Lift is a specialized fat transfer surgery that augments the size and shape of the buttocks without implants. Many men and women find that because of genetics or aging, they are unable to achieve the bodily contours they want. Even with appropriate diet and exercise, sometimes ideal results are unachievable without surgery. If you are unhappy with the shape of your backside and have felt that your silhouette could use some sculpting, a Brazilian Butt Lift might be a good option for you. 
Dr. Larsen is a double board-certified plastic surgeon with over 20 years of surgical experience People who are a good candidate for this surgery feel like their buttocks don't match or fit the desired silhouette of their body. Patients who have received this procedure have found that it can enhance the curves on the lower half of the body, and reduce fat pockets on the hips, thighs, or belly. It can provide a youthful more pleasing shape, and make you look more athletic, as well as help your clothing to fit better.  
This surgery is usually an outpatient procedure with a few weeks of recovery at home. In this procedure, fat is removed from other areas of the body through a liposuction process and then resculpted to enhance the shape of your buttocks. Most patients are pleased with the results of this redistribution of fat, to a more aesthetically pleasing proportion. 
Most patients say the recovery from this procedure is easy, and the pain is minimal. Recovery includes a few weeks of lifestyle modifications and the results can last for years. Are you ready to find out if this is the right procedure for you? If so call our office today to book your consultation. Dr. Larsen and our team will walk you through all the options and provide answers to your questions. He will also help you to develop realistic expectations of what this surgery can do for you. 
The before-and-after photos of Dr. Larsen's actual patients showcase the kind of results he consistently achieves.
Click here to watch our patient's inspiring stories, testimonials, procedures and treatments from Buckhead Plastic Surgery & LUX Med Spa.
Alan N. Larsen, MD.
Double Board-Certified Atlanta Plastic Surgeon
Dr. Larsen established Buckhead Plastic Surgery as a boutique practice to offer world-class, personalized service to women and men throughout the Southeast. Dr. Larsen's compassion and talent are complemented by his elite training with some of the nation's finest plastic surgeons.


Alan N. Larsen, MD.Double Board-Certified Atlanta Plastic SurgeonDr. Larsen established Buckhead Plastic Surgery as a boutique practice to offer world-class, personalized service to women and men throughout the Southeast. Dr. Larsen's compassion and talent are complemented by his elite training with some of the nation's finest plastic surgeons.