Smooth Away the Years
CONTOUR TRL
CONTOUR TRL™
LASER RESURFACING
by
Change Your Skin, Change Your Life
Your skin is the first giveaway to your age. During our pre-teen years, our skin is almost perfect—minus some scrapes and bruises from the playground. Unfortunately, as we age, our skin is negatively affected by a number of sources. These sources are everything from sun damage and unforgiving climate, to airborne toxins and diet. Even some of us more cautious individuals suffer from aging skin that no $100 plus cream can reverse. 
There are many great makeup products today that help to cover and camouflage uneven and blemished skin, but when it is time to remove the makeup, we are reminded of what lies beneath. Can you imagine waking up to look in the mirror and falling in love with your skin? What would a flawless complexion change for you? The number of skin treatments and the types of "fixes" are dizzying. Everything from creams, exfoliants, masks, and the more odd alternatives like snail ooze—even if they do make a slight difference, it never seems to be enough. 
Lucky for us, there is a groundbreaking treatment that exists and its name is Contour TRL. Contour TRL (tunable resurfacing laser) is a powerful cosmetic device that will take years off your appearance and give you back the youthful skin you miss so much. Unlike many skin resurfacing lasers and chemical peels out there, Contour TRL is an extremely customizable treatment. So no matter what your goals are, no matter your age or amount of environmental damage, Contour TRL can be fine-tuned to fit your epidermal desires.
What Is Contour TRL?
Contour TRL is touted as the safest skin treatment laser, especially for being so darn effective. The laser removes the top layers of skin, layers that make us look older, and the depth of removal can be customized by your provider. Your provider will be able to determine the right amount of energy needed to treat your skin with Contour TRL's micron precision. This is especially useful if you have more trouble areas of damaged skin on areas of your face, neck, chest, or arms. Not only will the laser remove dead epidermis layers but this process helps the skin to promote new collagen. Collagen is what makes our skin look and feel smoother, refreshed, and tighter—which is especially useful for sagging skin. During recovery, new healthy skin cells will grow, replacing the dry uneven skin that is robbing you of your otherwise youthful appearance.
What Skin Conditions Does
Contour TRL Treat?
Contour TRL can treat all, but not limited to:
Deep-set and fine wrinkles

Hypopigmentation (white spots) and hyperpigmentation (dark spots)

Rough and dry appearing skin
How to Prepare for Contour TRL
Before you go in for the treatment, your provider may require a few things to ensure the best and safest results possible. Avoid medications and supplements that can thin your blood, such as ibuprofen, Aspirin, and fish oil. Do not use products that contain retinol for at least 24 hours before you go in for treatment. Tobacco products and alcohol can delay the healing process, so avoid these for at least two weeks prior to your appointment. If you are prone to cold sores/fever blisters, let your provider know as they can prescribe you antibiotics that will help prevent infection and cold sores/fever blisters that can be provoked by the laser.
What to Expect During Contour TRL Treatment
Depending on your overall skin-goals, either a local anesthetic or a subcutaneous local anesthetic will be administered. The deeper the treatment, the deeper the anesthetic must go. This is something that can easily be determined by your provider, and any additional numbing can be applied to keep you as comfortable as possible. Before Contour TRL is applied, the area of skin being treated will be sanitized and you'll be equipped with protective eyewear. As the device is placed over each specific area, a scanner—guided through a computer—will shine a red beam to pinpoint the fine-tuned laser. You can expect your treatment to last between 15 to 30 minutes—but the amount of time is also determined by the size of the area.
CONTOUR TRL BEFORE & AFTERS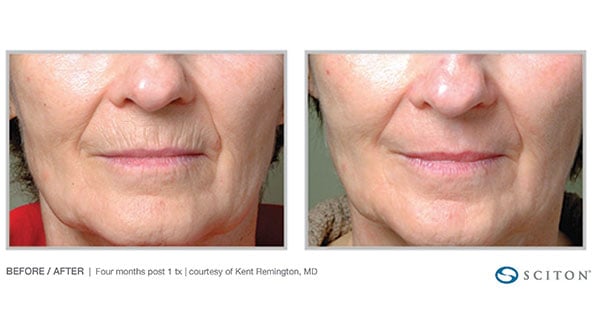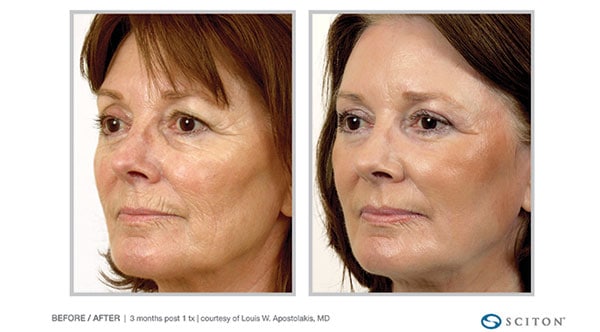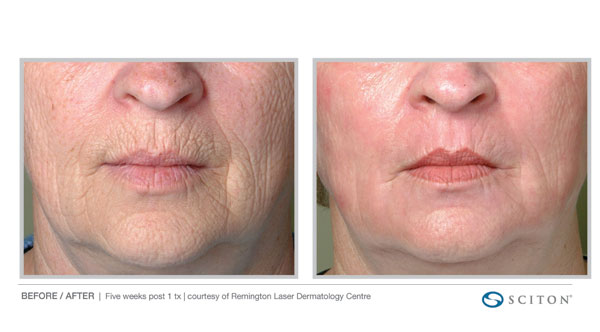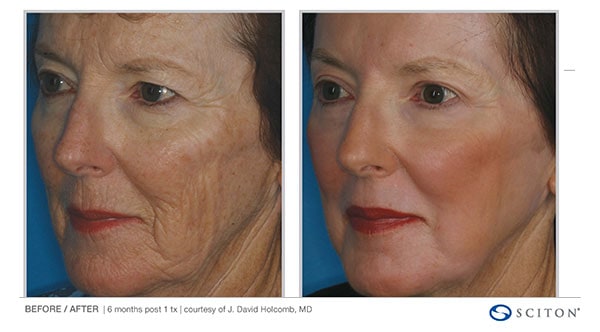 Control TRL Recovery Expectations
As with many skin-resurfacing treatments, you can expect some swelling, a sunburn-like sensation, and redness. Your face may feel tight, warm, and some discomfort is to be expected. If you are feeling a bit too averse to the pain, you can speak with your provider to discuss any pain relief remedies, and or medications. Unlike many effective skin-resurfacing treatments, you will not have to check-out of your normal daily routines to recover with Contour TRL. Within 24—72 hours of your Contour TRL session, you may experience oozing and mild seeping, this is a very common side-effect and should not be a concern. As your skin heals, you will be required to keep your skin moisturized and, at all costs, avoid picking the peeling skin! As tempting as it might be to remove these flaky layers, doing this can cause some serious and undesirable healing issues. Also note that when you are recovering from your Contour TRL treatment you must make sure to ALWAYS use sun-block, and use this sunblock to maintain your flawless results.
CONTOUR TRL™ TREATMENTS AT LUX MED SPA 
NanoLaserPeel®,  MicroLaserPeel®  &  Deep Resurfacing
 NanoLaserPeel™ Treatment
Smoother, younger-looking skin with one easy treatment…Nothing shows age like our skin. If your skin looks dull and tired, you may be Considering (or already doing) treatments like a chemical peel or microdermabrasion. These are treatments that use chemicals or abrasive materials to remove the top layer of the skin promoting new skin to grow from underneath. But the NanoLaserPeel from Sciton can do much more.
It uses light energy to instantly remove the top layers of the skin at a depth that also accelerates the skin's own renewal process by activating special messenger cells. Microdermabrasion and chemical peels often don't get deep enough and other lasers leave a layer of heat-damaged cells that interrupt the ability of these messenger cells to communicate with deeper layers of skin. The Nano Laser Peel has the precision to work at just the right depth, creating beautifully smooth, luminous skin.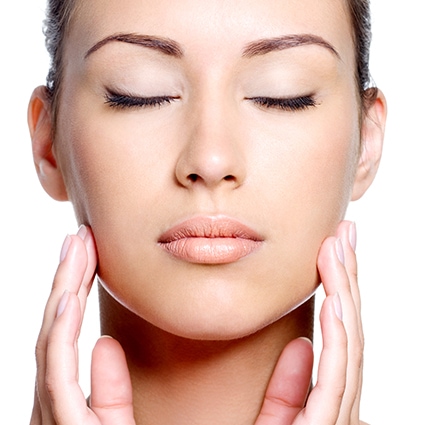 Easy as 1, 2, 3
• Make your appointment on Friday
• Recover over the weekend
• Show off on Monday!
Show up Friday, Show off Monday with the NanoLaserPeel!
Discover the benefits of Laser Resurfacing:
The "modern peel"—no more chemicals, harsh grinds, or long appointments

Gentle laser peel instantly removes just the top layer of skin for beautiful results with just 1-2 days of downtime

Reveal soft, silky skin and restore a fresh, youthful glow to your entire face

Excellent complement to facial injectable procedures

A terrific introduction to the benefits of laser resurfacing
BEFORE AND AFTER NANOLASERPEEL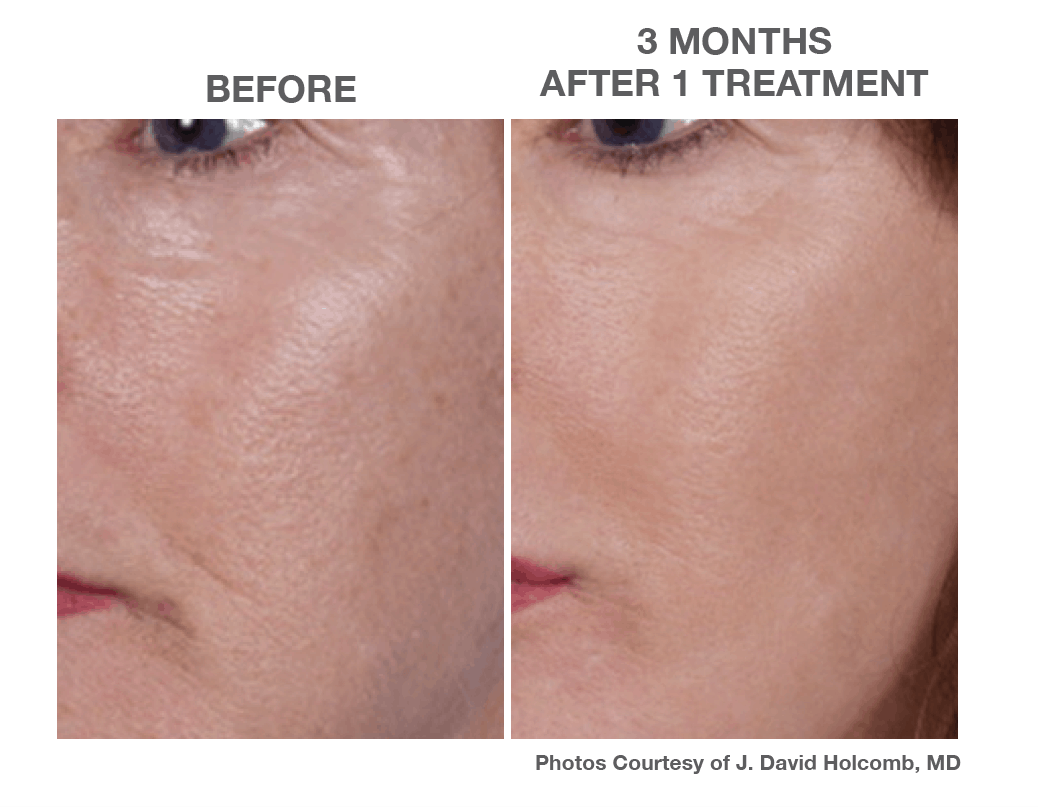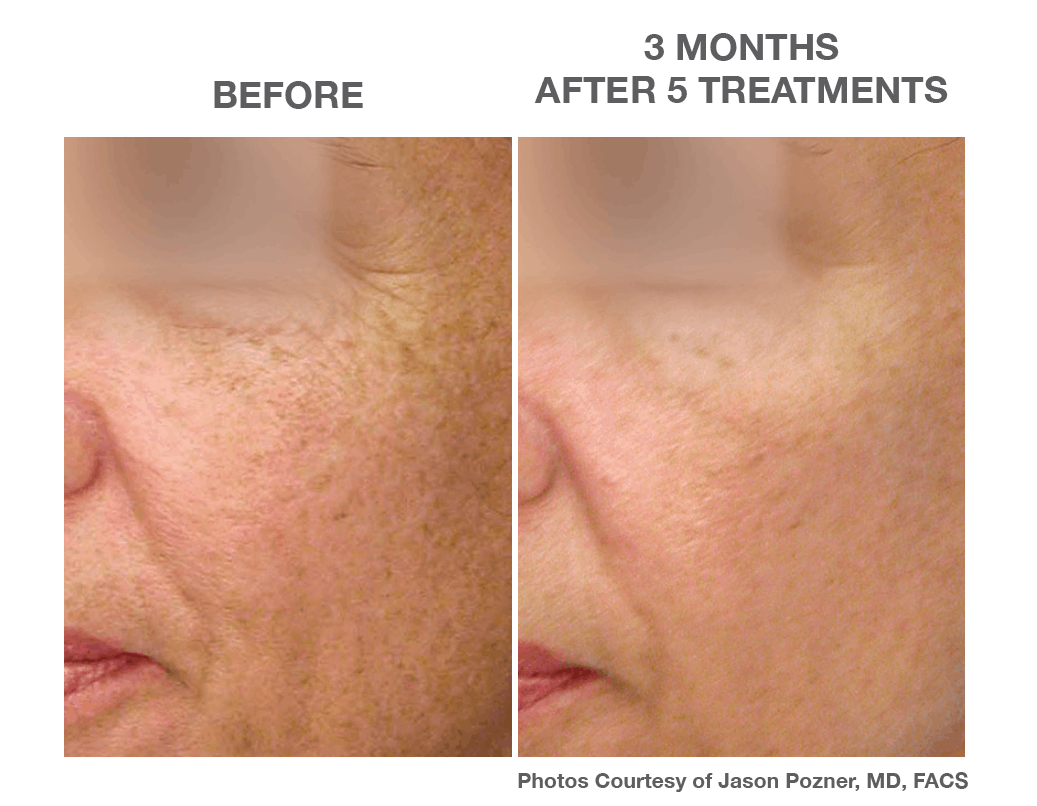 The LUX Med Spa Membership Program is a great way to maintain a consistent skin care regimen at affordable prices.
LUXurious Skin Members can take advantage of exclusive savings every month on some of our medical spa's most popular treatments.
The LUX Med Spa Membership Program is a great way to maintain a consistent skin care regimen at affordable prices.
LUXurious Skin Members can take advantage of exclusive savings every month on some of our medical spa's most popular treatments.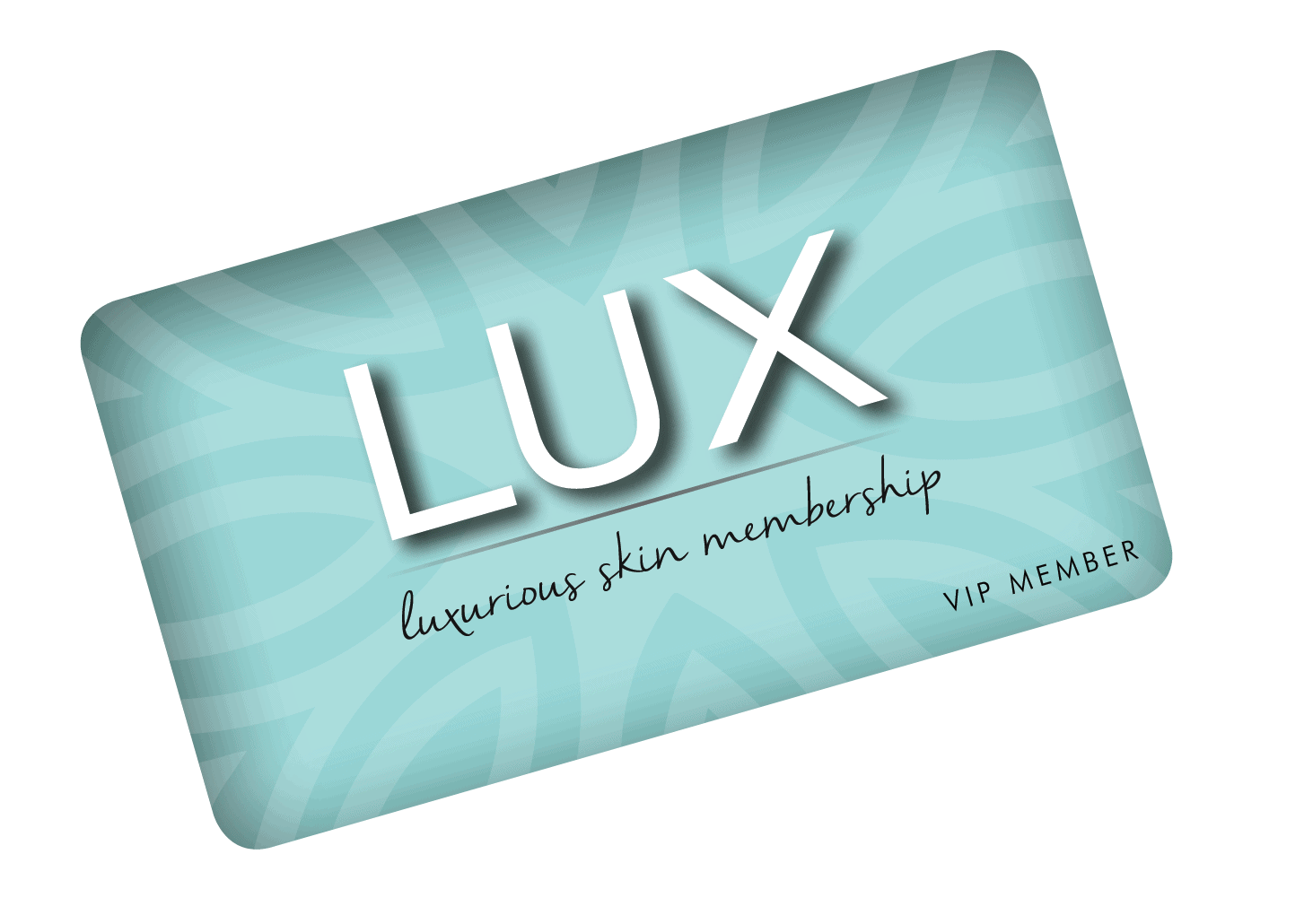 How to Maintain Contour TRL Results
Once you have reached your goal of flawless and youthful skin, you will want to maintain this new appearance for as long as possible. These are some of the things you can do to ensure your new skin is protected and thriving:
Always wear sunblock as your skin will be incredibly sensitive to ultraviolet rays and airborne toxins.

Drink plenty of water during your recovery and after to keep your skin moisturized from the inside out.

Use

skin care products

that contain retinol and collagen. Retinol assists with exfoliation and collagen will keep your skin resilient and strong.
 MicroLaserPeel™ Treatment
MicroLaserPeel is the perfect tool for removing mild to deep wrinkles that are the result of photoaging. The treatment strips away light and mild wrinkles easily, quickly with automated scanning and large coverage area. The depth of the treatment is customizable up to 50um depending on the severity of the wrinkle with the addition of coagulation as an independent setting to improve the turgor of the skin. Depending on the depth of the treatment, patients can typically wear makeup within 2 – 4 days of the treatment.
BEFORE AND AFTER MICROLASERPEEL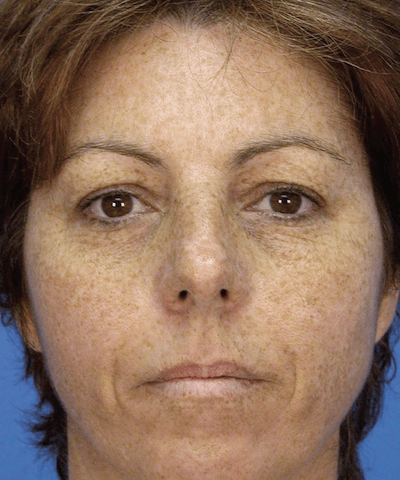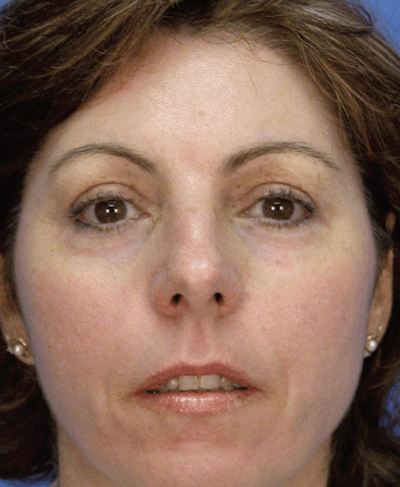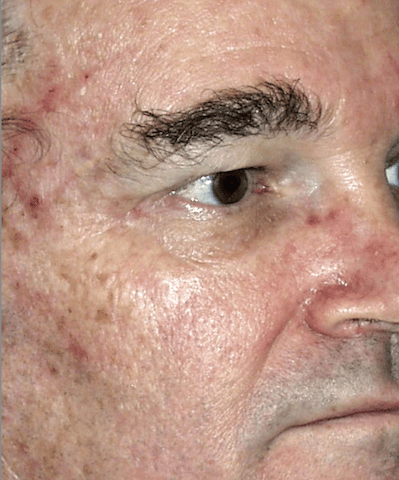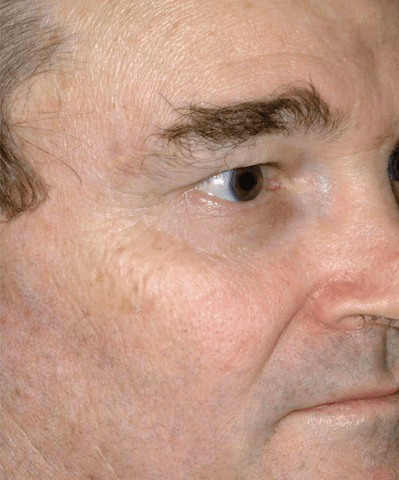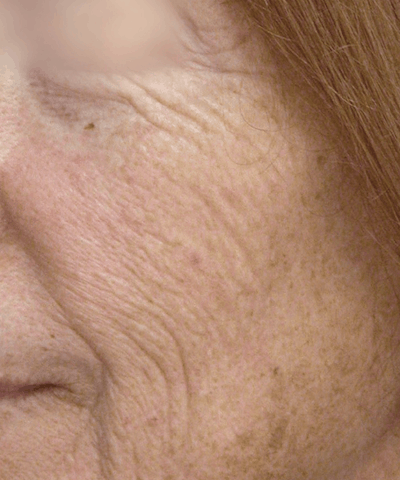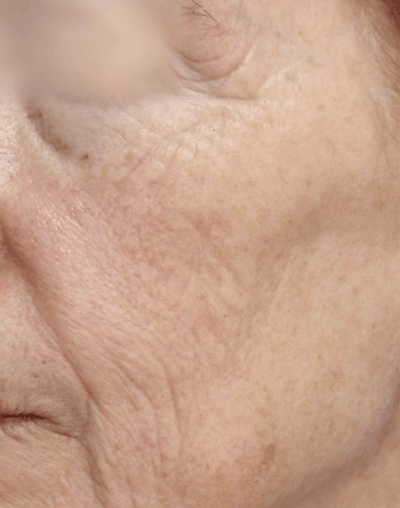 Deep Resurfacing Treatment
Deep resurfacing eliminates severe rhytides using a combination of Contour TRL and single spot handpieces (included) to easily knock down edges for an even, smooth result. This powerful combination of tools are the industry standard for addressing severe rhytides in the perioral and periocular (i.e. crow's feet) areas.
With Sciton's unique ability to independently apply coagulation, physicians have the opportunity to also address sagging skin in facial areas such as cheeks and lower eyelids. Finally, Sciton's erbium technology allows physicians to treat scars without the side effects of added heat; simply set coagulation level to zero and the Sciton solutions simply ablate without heat impact to complicate scar healing and recovery.
BEFORE AND AFTER DEEP RESURFACING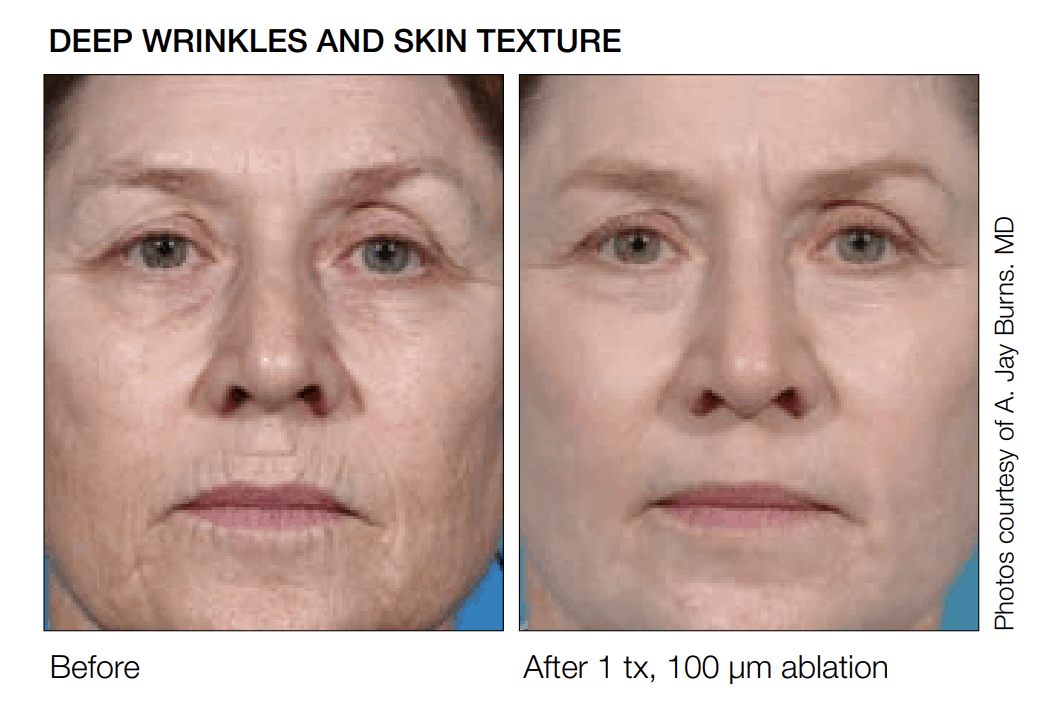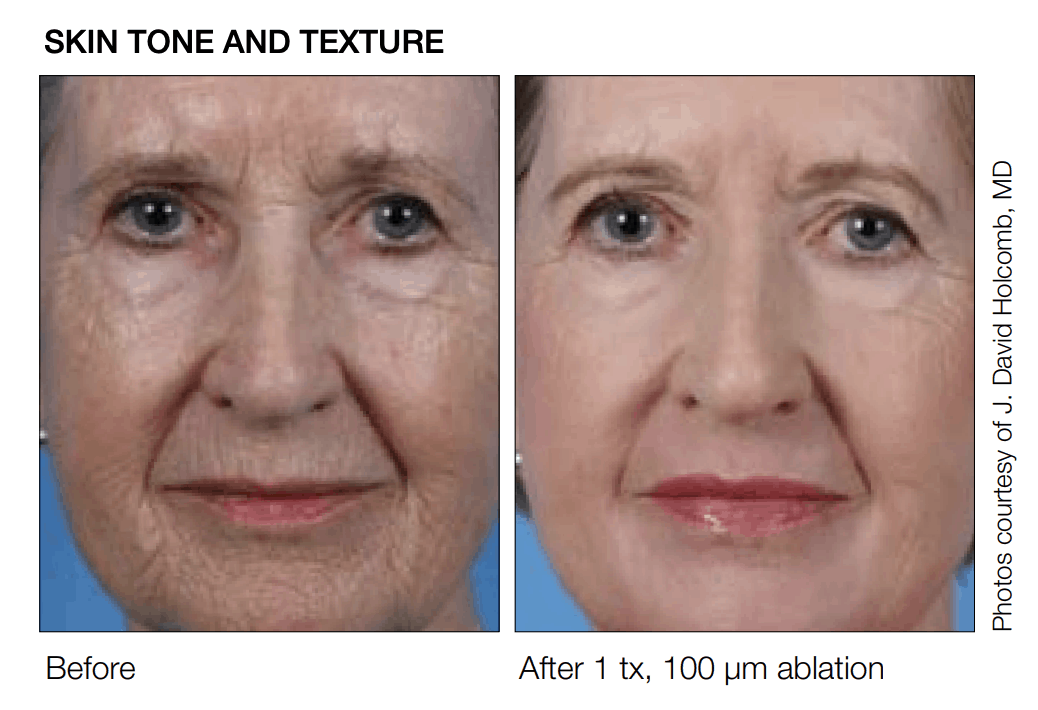 Why Choose Control TRL over other Lasers?
Bottom line, Control TRL is the best bang for your buck. There are a number of great lasers out there on the market, but many of these lasers have a one-fits-all mechanism. This prevents the provider from customizing treatments to fit individual patient needs. So not only is this device extremely customizable but it is also incredibly effective—given its lack of required downtime. Now, every patient is different and some patients may require more downtime than others, depending on the severity of the condition. However, Contour TRL is going to be able to give you the same results as a powerful laser, yet will almost always require less pain and recovery.
Contact us today at 404.367.9005  or use our online form to set up your Contour TRL consultation.
The before-and-after photos of Dr. Larsen's actual patients showcase the kind of results he consistently achieves.
See Dr. Larsen Live from the OR performing transforming surgeries as well as cutting edge treatment videos from LUX Med Spa.
Alan N. Larsen, MD.
Double Board-Certified Atlanta Plastic Surgeon
Dr. Larsen established Buckhead Plastic Surgery as a boutique practice to offer world-class, personalized service to women and men throughout the Southeast. Dr. Larsen's compassion and talent are complemented by his elite training with some of the nation's finest plastic surgeons.


Alan N. Larsen, MD.Double Board-Certified Atlanta Plastic SurgeonDr. Larsen established Buckhead Plastic Surgery as a boutique practice to offer world-class, personalized service to women and men throughout the Southeast. Dr. Larsen's compassion and talent are complemented by his elite training with some of the nation's finest plastic surgeons.