LIVE YOUR DREAMS
THE ULTIMATE MALE MAKEOVER
The Ultimate Atlanta Male Makeover
We hear about women's cosmetic makeovers everywhere. These makeovers are advertised ad nauseam because there is a major market for female cosmetic procedures. However, more so in recent years, we have seen a major influx of male cosmetic procedures hitting the market. 
Companies are investing in procedures that not only work for both men and women but also procedures that are custom fit specifically for male consumers. You may be thinking makeovers are for females and men don't do makeovers, but what if I told you a "makeover" is simply an investment in your physical appearance. This is not only a more inclusive description, but it is also a fact. 
At Buckhead Plastic Surgery & LUX Med Spa you can be confident that your results will far exceed your expectations. Dr. Larsen and his skilled staff are dedicated to keeping their reputation as Atlanta's leading plastic surgery center and elite med spa. Not only is this the place you go to when you need something done right the first time, but it is also the place you go to for cutting-edge and current procedures. 
When it comes to being a male and choosing a cosmetic center, the key is to determine which business implements extraordinary measures into male-focused treatments. Buckhead Plastic Surgery Center & LUX Med Spa are as dedicated to our male customers as we are to our females, and we prove it in our available procedures. 
Chiseled abs, defined jawline, fat removal, skin treatments, and so much more. Whatever your goals, the professional staff at Buckhead Plastic Surgery are ready to customize a plan to make your dreams come to fruition. Below, we will go over the top treatments and procedures that are making men today look ridiculously attractive.
Don't Fight Fat, Get Rid Of It!
When diet and exercise only do so much…
There are many procedures and treatments on the market today that can eliminate stubborn fat. These are those stubborn fat pockets that remain consistent no matter what you cut from your diet, or how many hours you spend at the gym. Dr. Larsen and his wonderful team will advise you before you consider any treatment.
 A healthy diet and daily physical activity are strongly recommended before and after treatments. This is not only suggested because of the obvious health benefits but also for you to receive and sustain the best possible results from a fat-removal procedure. 
Liposuction
Liposuction is a very common procedure and has been around for many years. This procedure works by sucking out fat while a patient is under general anesthesia; or with local anesthetic for smaller volume liposuction. Liposuction can be performed on many different areas of the body. For men who suffer from stubborn belly fat, love handles, back fat, and other areas containing undesirable fat, liposuction is a great procedure. It is worth noting, however, it is strongly recommended to maintain your results through diet and exercise.. The fat can come back if you are not mindful.
SmartLipo Triplex & Cellulaze Skin Tightening™
SmartLipo Triplex and Cellulaze Skin Tightening™  are used in conjunction with liposuction or as a stand alone procedure to assist with skin tightening. The Triplex system is a laser offering a multitude of wavelengths to customize the surgical plan and tailor to each patient's need.  The laser assists by melting fat, coagulating blood vessels and tightening the skin.  SmartLipo & Cellulaze can be used almost anywhere on the body and is minimally invasive while resulting in less bruising and swelling compared to traditional liposuction. This procedure does not require general anesthesia and is usually performed using a local anesthetic. SmartLipo & Cellulaze are great procedures for men who desire fat removal in an area where the skin does not appear to be as elastic and tight.
CoolSculpting®
CoolSculpting® is a fat-freezing procedure that has become very popular due to its non-invasive treatment process. Patients report little discomfort during and after CoolSculpting sessions and total adverse side-effects are low. 
Sessions can take anywhere from 35 minutes to one hour, depending on the area(s) being treated. So if you're a busy guy who only has time to treat himself during a lunch break, this is a great option. Men who struggle with stubborn body fat find this procedure to be extremely ideal, due to the variety of areas CoolSculpting can treat. These areas include, but are not limited to:

Treatment Areas:
Upper and lower abdomen
Anterior and posterior flanks
Chin
Upper arms
Inner and outer thighs
Knees
Front armpit fat
When You Are at Your Desired Weight, But your skin won't cooperate…
Tummy Tuck & Bodylift
A "Tummy Tuck", also known as Abdominoplasty, is a procedure that both men and women can greatly benefit from. Men in particular turn to this procedure usually when they have lost a lot of weight. As you get older, if you lose a lot of weight your skin may not go back to its firm and elastic form. This can be extremely frustrating as there are only a few procedures that can reverse this negative side-effect. A tummy tuck will flatten your tricky abdominal area and give you a nice youthful midsection. 
Women and men come to our Atlanta practice after massive weight loss for body lift surgery performed by Dr. Alan Larsen. Losing a significant amount of weight – either after pregnancy or to improve your health – often results in excess, sagging skin, stretch marks, and even separated abdominal muscles. A body lift (also called a belt lipectomy) addresses these issues and can restore both more youthful contours and your confidence in your body.
FaceLift & NeckLift
A facelift is designed to address common issues such as sagging skin, jowls, and poor jaw definition. A neck lift is often paired with a facelift to address vertical neck bands, wrinkles and deep folds, or a turkey neck – the sagging skin along the front of the neck or below the chin. Not all patients, however, require both the facelift and neck lift. During your consultation, Dr. Larsen carefully assesses the condition of your skin and facial structure to determine a surgical plan best suited for your unique situation. Even though some patients can achieve their cosmetic goals with either a facelift or a neck lift, having both procedures performed often yields the best results.
ArmLift
Men undergo this procedure, to lift and tighten loose skin and reduce sagging fatty tissue on the upper portion of the arm. An arm lift with Dr. Larsen may be right for you if you are uncomfortable with the appearance of your arms due to loose, excess hanging skin. No matter what the cause, if the appearance of your arms is keeping you from wearing sleeveless tops or short sleeve shirts, an arm lift may be just what you need to regain your confidence with younger, well-toned arms.
BrowLift
People today are realizing that many of their facial expressions are centered around their eyes and brow. If you look angry or tired, it's likely caused by signs of aging that occur around the eyes. A brow lift or forehead lift in Atlanta at Buckhead Plastic Surgery may be just the procedure to give your face a more awake and lively look.

One Small Procedure Can Change Your Entire Life
These procedures can give you more confidence than you'll know what to do with…
Rhinoplasty Before & After Photos
Keep in mind that each patient is unique and your
results may vary.
BEFORE
AFTER
Case #59
This male patient, age 42, returned to Buckhead Plastic
Surgery in Atlanta, Georgia for a rhinoplasty, chin
implant, neck liposuction and lower eyelid surgery. He
wanted a more bala...
View Case >
1 OF 3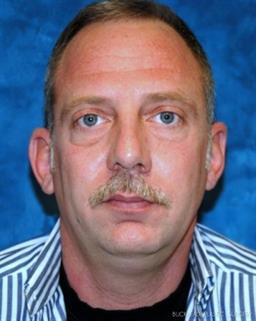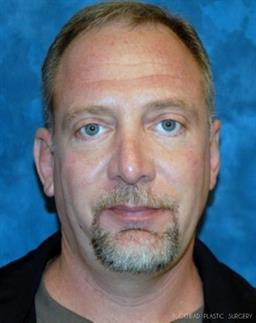 BEFORE
AFTER
Case #72
Patient felt his nose projected too far succeeding the
projection of his chin. He also had concerns with
hooded brow lines and felt that his eyelids were heavy..
Dr. Larsen fixed thi...
View Case >
2 OF 3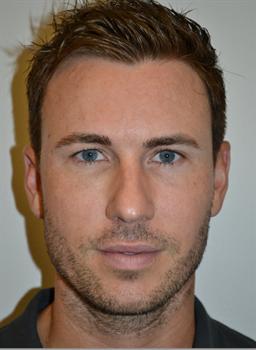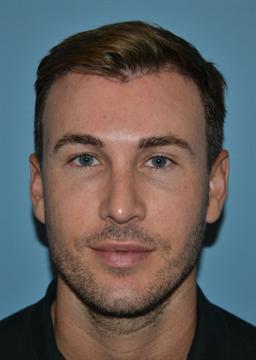 Do you ever sit there and wonder, what makes someone attractive? If you really think about it, you might be stuck on pinpointing a specific trait and/or feature. Plastic surgeons know the answer to this and they will often tell you that symmetry plays a major role in those we find attractive, and those we do not. These findings are referenced via biology. Biologists claim that humans instinctively (involuntarily) correlate symmetry to reproductive qualities. Now, this is not to suggest that the people you find "attractive" are those you want to reproduce with. Only to suggest that we, as humans, are inclined to find certain physical attributes more appealing. 
This is where procedures such as rhinoplasty and chin augmentation become life-changing procedures. A little can go a long way with these two alterations, and here's why…
Rhinoplasty
Rhinoplasty—AKA the nose job—is a procedure that can completely alter the balance of your face. For a man with a nose that does not seem to "match" his face, rhinoplasty can be immensely beneficial. Some people have naturally 'big', or crooked noses and sometimes a nose's condition is due to outside forces. 
If you have trouble breathing through your nose due to a deviated septum, a rhinoplasty procedure can correct this hindrance. Even though this procedure is very popular, a botched nose job can ruin your face and even further obstruct your ability to breathe properly. This is why "artists" like Dr. Larsen have performed countless rhinoplasty procedures and contoured noses to be exceptionally handsome.
Chin Augmentation
Men with strong chins are considered, not only more attractive but are also seen as more masculine. The structure and prominence of a chin can either make or break a man's physical appeal. Another negative side effect of having a 'weak' chin is the strong correlation to having a double chin. A chin implant will not only enhance your facial features, but it will also help to counteract any loose skin under your jawline. 
FaceTite™
FaceTite™ is a minimally invasive procedure that contours your face through RFAL (radiofrequency assisted liposuction) technology. The fat in your face is forced to coagulate and the tissue is remodeled to become more firm. FaceTite is considered the "next best thing to a facelift". So if you desire a youthful face, without going under the knife, FaceTite will be your ultimate wingman.

Simple Treatments That Make A Huge Difference
These treatments may be considered "simple", but their lasting effects are resounding. These treatments can be done during your lunch break and there is little to no downtime with any of them.
EMSculpt®
EMSculpt® is the newest treatment to sweep the cosmetic industry. If you spend hours at the gym trying to get washboard abs but your abdominal muscles just won't cooperate, then EMSculpt is the answer to your prayers. EMSculpt works by uses HIFEM (high-intensity-focused-electromagnetic) technology to force your muscles to grow. This happens through microscopic injuries that are inflicted on the abdominal muscles. From there, the muscles fatigue and grow as they regenerate. The workout equivalent to EMSculpt consists of 20,000 sit-ups in one 30 minute session…try doing that on your lunch break!
MiraDry®
Excessive sweating can put a major damper on your confidence. If you suffer from sweat stains on your shirt and use copious amounts of deodorant to mask odor then you may want to look into MiraDry®. Miradry® is a non-invasive procedure that can greatly reduce sweat production. The system works by eliminating sweat glands through a thermal-heating process. A local anesthetic is administered to the site to reduce any discomfort and you can then sit back and relax while the machine goes to work.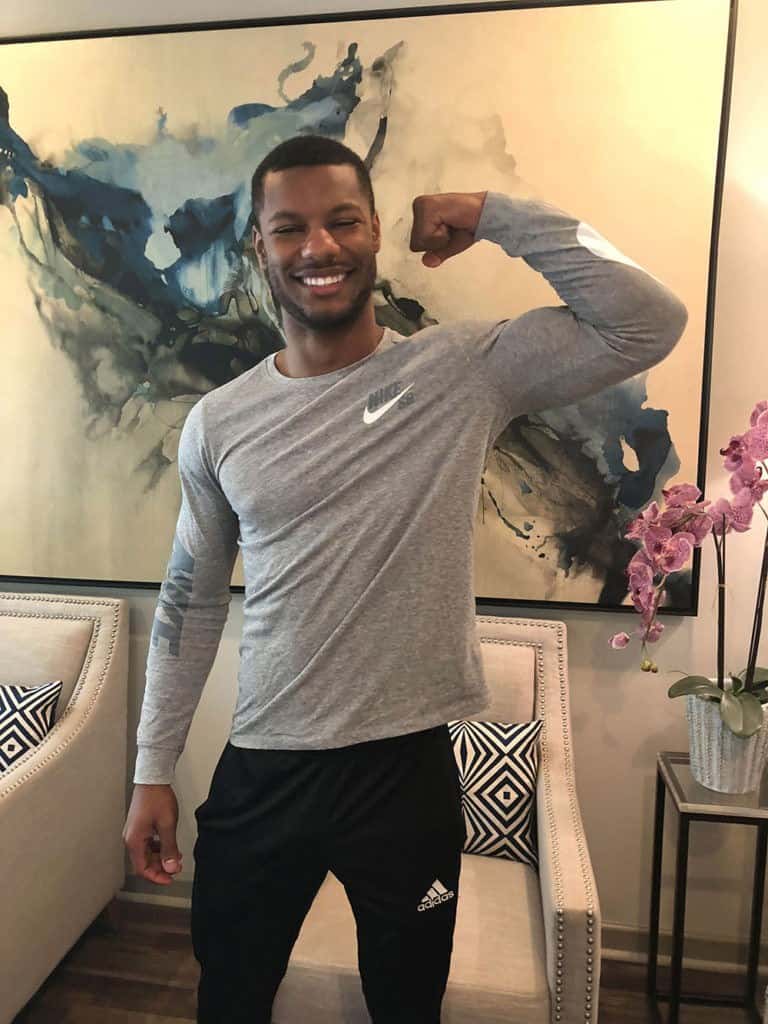 Injectables for Men
Injectables like Botox® and Jeuveau™ are used to treat aging lines such as the glabella (the line between your eyebrows), forehead lines, and underneath your eyes. The FDA approved toxin derivatives in these injectables work by freezing the muscles. Once 'frozen' the lines either disappear or are greatly reduced, resulting in a more youthful appearance. For men who suffer from a "gummy smile", these injections can be used on top of the lip to relax the muscles thus producing an attractive smile, sans gums. 
Other injectables such as Juvederm®, Radiesse®, and Voluma® can be used to enhance different facial features. Men who desire stronger chins but don't want to commit to surgery can get temporary fillers as an alternative.
Kybella®
Kybella® is an injectable treatment that uses a chemical, which is found naturally in the human body, to dissolve fat cells. This injectable treatment is used to treat double chins in both men and women. Some men have very nice jawlines but have no idea because of the fat that sits on top of it. Kybella safely removes this fat resulting in toner and more youthful-looking face. If you have a double chin and feel that liposuction is not a good fit for you, Kybella will be your best option.
Skin Resurfacing Treatments
Skin resurfacing treatments such as chemical peels, micro-needling, and HALO™ will turn back the clock on your aging skin. Be it sun damage, air pollutants, or just good ole fashion aging our skin takes a beating throughout the years. These skin resurfacing treatments will make your skin appear younger, healthier, and more appealing to all those around you. If your concern is damaged skin from acne scars, or injury scars, these treatments can greatly reduce the appearance of marks and craters. 

Dr. Larsen and his professional staff perform every procedure and treatment listed above. Call today and set up your consultation and start the process of your male makeover!

The before-and-after photos of Dr. Larsen's actual patients showcase the kind of results he consistently achieves.
Click here to watch our patient's inspiring stories, testimonials, procedures and treatments from Buckhead Plastic Surgery & LUX Med Spa.
Alan N. Larsen, MD.
Double Board-Certified Atlanta Plastic Surgeon
Dr. Larsen established Buckhead Plastic Surgery as a boutique practice to offer world-class, personalized service to women and men throughout the Southeast. Dr. Larsen's compassion and talent are complemented by his elite training with some of the nation's finest plastic surgeons.


Alan N. Larsen, MD.Double Board-Certified Atlanta Plastic SurgeonDr. Larsen established Buckhead Plastic Surgery as a boutique practice to offer world-class, personalized service to women and men throughout the Southeast. Dr. Larsen's compassion and talent are complemented by his elite training with some of the nation's finest plastic surgeons.