If you're looking to get a mommy makeover, chances are you want to know everything you possibly can before scheduling a consultation. And you should. After all, a mommy makeover consists of multiple procedures, and if you don't do your homework, how will you know you've found the right surgeon? 
Knowing what questions to ask your plastic surgeon during a consultation can help you feel more confident in what you want and in your doctor's abilities. Furthermore, you want to make sure your doctor understands your goals and needs. Every mommy has different expectations for a mommy makeover, and every person's body is different and needs to be handled with unique attention and care. The right doctor like Dr. Alan Larsen, founder of Buckhead Plastic Surgery, will have the experience and training required to recognize these individual needs, but he will also have the caring and understanding to answer your questions honestly and make you feel at ease before going into surgery. 
Dr. Alan Larsen brings a unique perspective to the category of mommy makeovers in his 22 years of cosmetic plastic surgery and his double board-certified qualifications. He is one of the earliest pioneers of the body lift and has perfected the procedure. Thigh lifts, body lifts, augmentation/mastopexy combinations (lift and enlarge breast), were all relatively unpracticed procedures until Dr. Larsen opened his practice here in Atlanta. Truly inventing what is now referred to as a "mommy makeover", Dr. Larsen's work is unmatched. 
What to Expect
Dr. Larsen emphasizes safety first. Mommy makeovers include a combination of procedures. Depending on Dr. Larsen's evaluation, your desires, the number of 
procedures involved, your individual health and history, a surgical plan will be created where your procedures can be performed safely, whether performed all at once or over a period of time. Either way, your health is prioritized as well as ensuring your optimal results to meet your needs. Whether you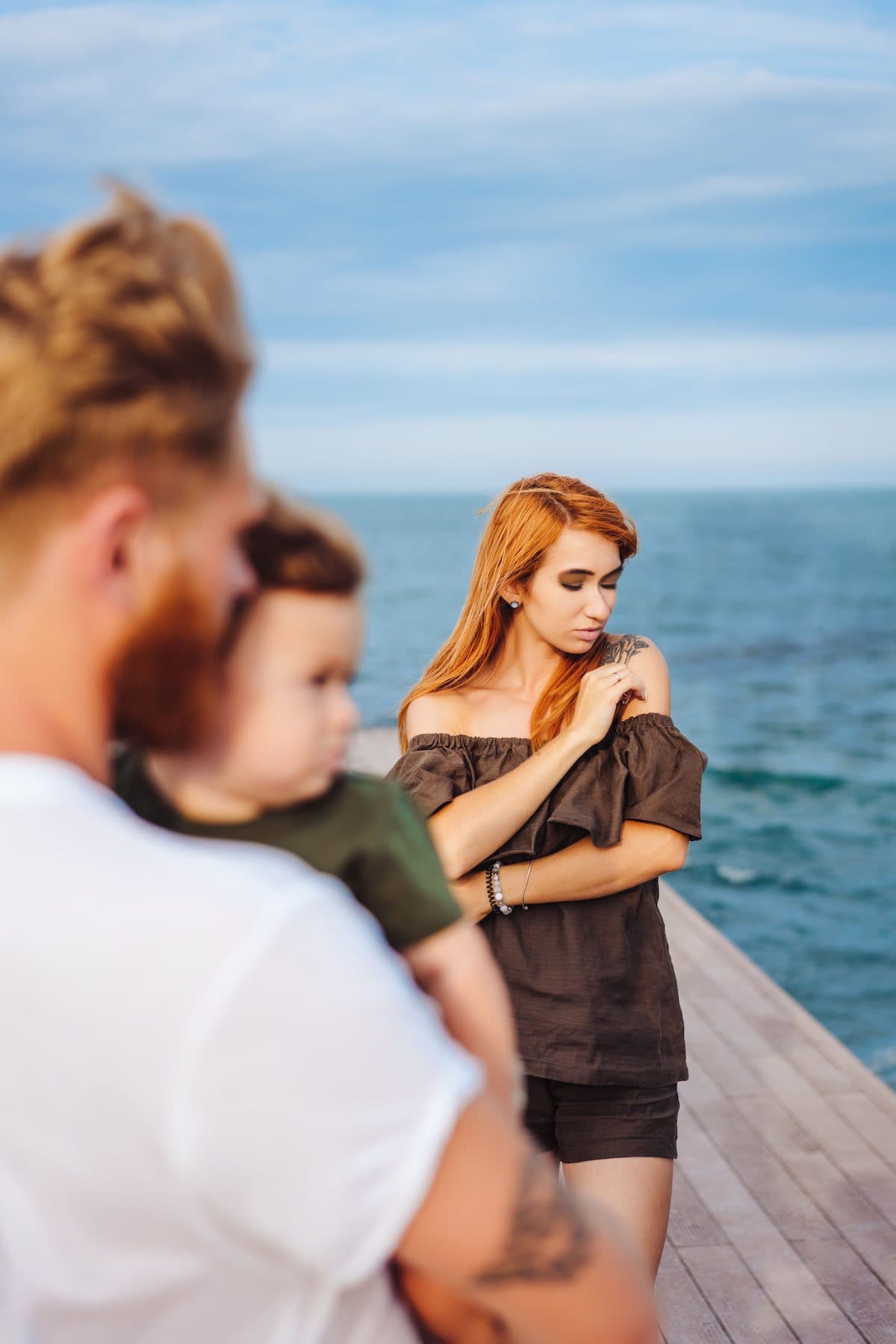 choose Dr. Larsen or another surgeon, you should prioritize your safety first.
A mommy makeover is a combination of procedures performed at once or over time to help you gain back the body that was lost after childbirth. These procedures help a mother restore parts of the body that were heavily impacted by childbirth and pregnancy that took a toll on your body. After pregnancy and childbirth, mothers notice their figure has changed and it is difficult, if not impossible, to restore by diet and exercise alone. Other common problems include sagging skin around the abdomen, buttocks, breasts, and arms, which can be addressed with a mommy makeover.
Dr. Larsen's vast experience allows him to assess your individual needs and provide you with the best surgical plan for your mommy makeover. You are able to take his expertise and advice and make the decision that you feel most comfortable with. You can trust that your personalized plan is going to yield the best outcome based on your wants and needs. Dr. Larsen and his team will guide you every step of the way, ensuring the best experience 
and results for you. 
Surgeons like Dr. Larsen will also ask you about any medical conditions, drug allergies, medicaltreatments you currently have or have had, to determine if the surgeries will be safe for you. Additionally, you will also be asked about any medications, supplements, vitamins, alcohol, tobacco, and drugs you may be taking. It is crucial, to be honest with these answers as they can impact your immediate health and your results. Your doctor is only asking for this disclosure to ensure you have a safe surgery because all procedures done during a mommy makeover require general anesthesia. Certain medications or things such as smoking and alcohol, not only can react negatively with anesthesia but may also impact your healing and increase your risks of complications. 
Furthermore, Dr. Larsen or one of Buckhead Plastic Surgery's patient coordinators will also ask you about any previous surgeries you have had, your diet and exercise routine, along with weight gain and loss and other risk factors you may have for surgery. These questions are asked to further understand you as a patient and to fine-tune your treatment options. By obtaining the information given, Dr. Larsen will formulate your general health evaluation. He will also examine the areas you want operated on to make a note of their size, shape, and skin thickness. This evaluation helps Dr. Larsen determine the best routes for surgery, including what kind of incision needs to be made, what type of breast implants will work best if you decide on breast augmentation, etc. Knowing this Dr. Larsen will further guide you as to the procedure or procedures to be performed. By combining this complete knowledge of your health history along with your goals and desires, you and Dr. Larsen will have chosen the best surgical path for your personalized mommy makeover. 
The Essential Questions to Ask
Expect plenty of questions during your consultation but don't forget about the questions YOU should be asking any doctor who you would consider for a mommy makeover or plastic surgery procedure. Here are some essential questions you should ask your physician or patient coordinator regarding your upcoming mommy makeover:
Are you certified by the American Board of Plastic Surgery? –A board-certified surgeon is more likely to have the experience and training necessary to complete the multiple procedures required of a mommy makeover successfully. Dr. Alan Larsen is a double-board certified plastic surgeon, placing him in an elite group of nationwide plastic surgeons.
How many mommy makeovers have you performed?

–because a mommy makeover involves more than one procedure, you want to make sure your plastic surgeon has experience in delivering multiple operations at once. 

Do you have pictures of your past mommy makeovers?

–when you see before-and-after photos of your surgeon's work, you can decide if he's capable of producing the results you want. Pay particular attention to contours and incision placement, will they be hidden in that new sexy bikini?

Am I considered a good candidate for a mommy makeover?

–When you go in for a consultation, you want to make sure you're able to get what you want and that you don't have any unique risk factors. Make sure you understand why you are or are not a good candidate when you ask this question.

What results can I expect? –If your doctor didn't already tell you, make sure you have a realistic idea of the type of results you can achieve. For example, if you want liposuction, don't expect dramatic weight loss, and your doctor should tell you so.
Where will my procedure be performed? –Your surgery will likely be at a hospital or surgical facility, so it is essential to know what to expect. Dr. Larsen exclusively performs surgery at the prestigious Chastain Surgery Center. The surgery center is a newly constructed and AAAASF-accredited facility that is modern, pristine, and luxurious. 
Mommy Makeover Before & After Photos
results may vary.
What should I do in the weeks leading up to my surgery? – Surgery is a life-changing experience for your body, so you must prepare yourself and your family for what to expect and how to support you during recovery. Have the proper support system in place and understanding both the physical and physiological journey will help make your recovery easier. Buckhead Plastic Surgery will help you understand your needs before and post-recovery. 
What can I expect from my recovery? –Asking about recovery before you decide to go through with a mommy makeover will help you better prepare. For example, if you get a body lift, you need to plan to be out of work for at least two weeks. 
How are surgical complications handled? – Even though their complications that can come from surgery, asking this question lets you know that your doctor thinks ahead and is prepared to handle any problems in the rare case one presents itself. 
What can I do if I'm dissatisfied with my results? – You must understand ahead of time what your options are if you aren't happy with the results of your surgery so be open with Dr. Larsen and understand your options and recourse before surgery. 
How can I get started on my mommy makeover journey?– Having asked the appropriate questions and having been asked the appropriate questions by your physician, you are now ready to make your informed decision and proceed with scheduling your mommy makeover. 
Mommy Makeover Reviews

"Great outcome! Exactly as described and desired. I receive compliments
all the time and my body is back in the shape it was before
children and c-sections (if not a bit better)."*
*Your results may vary.
Read reviews from some of Dr. Larsen's actual patients.