For years, mothers have looked into the mirror post-pregnancy and closely examined the ways in which their bodies have changed. As a new mom, you may notice you have fat in places you didn't before, a pouch in your tummy, sagging breasts, and more. This is because pregnancy and childbirth take a huge toll on your body, which you probably realized very quickly during and after giving birth. 
You may have also noticed a large number of celebrity moms who seem to bounce back after childbirth without a hitch. Contrary to what you may think, they are not superhumans. Many celebrity moms work with nutritionists and trainers to keep themselves fit and healthy during pregnancy, making it easier for their body to recover after giving birth, without any extra weight gain. They also work with trainers during their recovery, which expedites the process. And for what exercise and a healthy diet can't fix, there's the mommy makeover.
A mommy makeover is a set of cosmetic procedures meant to restore your postpartum body, or at the very least enhance some of what was lost during pregnancy and childbirth. These procedures commonly include a breast lift and/or enhancement, which helps to restore breasts that may have lost their fullness from breastfeeding. Liposuction can assist in removing stubborn fat deposits that may develop during pregnancy, especially around the midsection. Furthermore, a tummy tuck helps restore a tight midsection and get rid of the dreaded "pouch." 

What procedures are in a mommy makeover?
There are a few different procedures that can be included in a mommy makeover, but which procedures you receive are up to you and Dr. Larsen, which is discussed in detail during your consultation.  Most of the procedures included in a mommy makeover target the abdomen, breasts and buttocks, since these areas are typically the most affected areas during pregnancy and childbirth. Mommy makeovers can include the following procedures:
Breast Augmentation—a breast augmentation, informally referred to as a "boob job," uses breast implants or fat transferred from other areas of the body to enhance the natural shape and size of your breasts. With different types of implants available, you can enhance your breasts' volume, which may have been depleted after breastfeeding. However, if your breasts have drooped since breastfeeding, you might also consider a breast lift. Dr. Larsen will advise the need for a lift at your consultation.
The procedure involves making an incision around the breast—either around the areola (the skin surrounding the nipple), in the fold under the breast, or in some cases in the armpit—and then inserting the implant. If you have saline implants, your doctor will insert the silicone shell into your breast and then fill with the saline solution once it's in place. A silicone implant will be inserted whole, which means they usually require slightly larger incisions than saline implants.Full recovery time is a couple of months, but you will be able to move your upper body more and partake in light, lower-body exercise after 3 weeks. 
Breast Lift—a breast lift helps reshape sagging breasts that have lost their elasticity due to swelling and breastfeeding. The procedure is meant to give your breasts a more youthful and taught appearance; it is not designed to increase or reduce the size of your breasts. Your breast may appear larger once lifted. Even though the volume did not change, it significantly enhances the appearance. 
The procedure involves removing excess skin from around the breasts and then tightening the skin around the areola. Then, the areola is lifted, which helps reshape the breasts. Dr. Larsen may choose to reshape some of the breast tissue as well. Sometimes, surgeons will even remove some skin from the areola if they have become disproportionately stretched. Recovery time is a couple of months, but you will be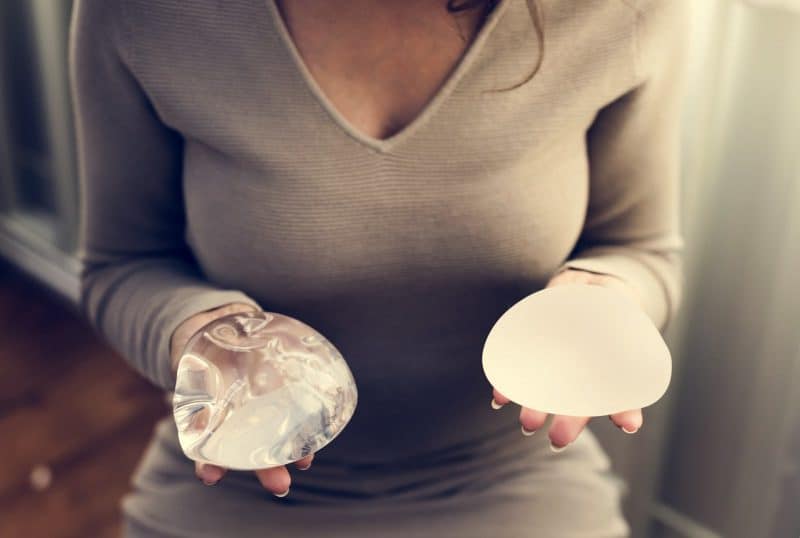 able to partake in light physical activity and cardio after the first three weeks. You may return to work in around 3-5 days. There is an increasing popularity in breast lifts combined with breast augmentations. Sometimes done in together, sometimes staggered, patients enjoy these two procedures for a full, firm bust, and smaller areolas.
Breast Reduction—a breast reduction is the opposite of a breast augmentation. In this procedure, breast tissue is removed to decrease the breasts' volume. Sometimes, women's breasts grow during pregnancy and don't return to their previous size, or at least reduce to some extent. Overly large breasts can cause a number of physical issues, including back pains and difficulty engaging in physical activity. 
Under general anesthesia, your doctor will make incisions around your breasts and remove excess breast tissue and skin. The type of incision depends upon the shape and size of your breasts, how much skin is being removed, and where your areolas are positioned. After removing the skin and tissue, Dr. Larsen will lift the breasts, reposition the areolas, and close the cut with the sutures. Recovery will take acouple of months, although you will be able to partake in light, lower-body physical activity after 3 weeks (movement of the upper body should be limited in the first-month post-surgery). For the first couple of weeks, expect to wear a compression garment to keep your breasts in place while they heal. 
Tummy Tuck—a tummy tuck does two things: it removes extra sagging skin and tissue from your abdomen and tightens abdominal muscles that may have torn or become lax during pregnancy. If you notice a persistent pouch in your abdomen, and eating healthy and exercise doesn't seem to help, then ask your plastic surgeon if a tummy tuck is right for you. This pouch occurs from damaged abdominal muscles that have been overly stretched during pregnancy and weight fluctuations. No amount of healthy diet and exercise can repair these muscles and skin. Dr. Larsen takes extra time to cut out the fatty tissue rather than liposuction it which allows for the smoothest, flattest result, unlike the lumps and bumps that can be left behind from liposuction alone.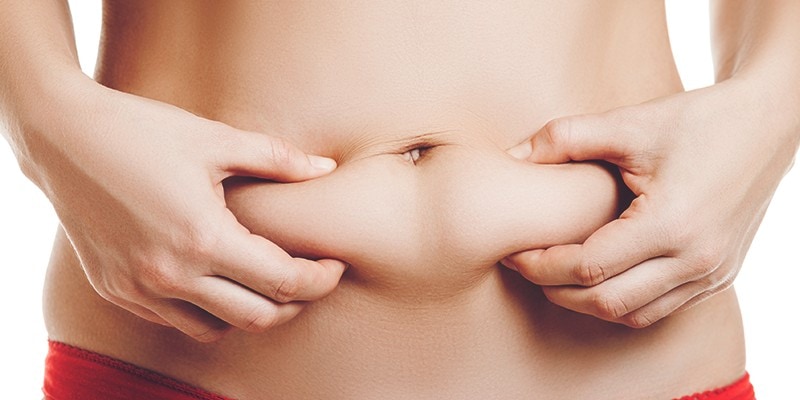 During the procedure, Dr. Larsen will make an incision along the bikini line and then lift the skin to repair damaged abdominal muscles. Once that's complete, excess skin and tissue will be removed. If work needs to be done on the upper abdomen, then your doctor will make a second incision right below your belly button. Full recovery time is approximately 2 months, and your physical activity will be limited for a few weeks. Note that while a tummy tuck can remove stretch marks that are in the area being operated on, it is not designed to remove them. 
Dr. Larsen has taken tummy tucks a step further by pioneering and perfecting the belt lipectomy. In a belt lipectomy, excess skin is removed not only from the front along the bikini line, but additionally from the back above the curve of the butt. Dr. Larsen seamlessly creates incisions to blend the back, forming a "v" shape so that the lower back skin matches perfectly into the crease of the butt. An added
 benefit of the belt lipectomy is the resulting smoothing of the upper thigh area and potential reduction in cellulite appearance of the thigh and/or butt area. Patients have also reported a firmer, more lifted butt following the procedure. The belt lipectomy ensures the greatest possible results for the patient as excess skin is removed from all angles. 
Body Lift—much like a breast lift is supposed to reshape the breasts, a body lift is meant to reshape and tighten your body. The procedure includes a full tummy tuck and also lifts the buttocks, and thighs—all of which are notorious for losing their former firmness after giving birth. These areas of body sag more than other parts because the skin is thinner, thus its more susceptible to losing its elasticity. It should be noted that body lifts are not designed to remove excess fat—they are designed to tighten the skin to give a more youthful appearance. 
Body lifts are not exclusive to women, Dr. Larsen performs lifts for both men and women creating incredible results. 
One thing to be aware of with a body lift is that the incision needed for the procedure is circumferential, however, artists like Dr. Alan Larsen will make the incisions in places that can be easily hidden. A lower body lift requires incisions around the bikini area, and they are usually made on the bikini line and continue on the upper buttocks around the backside. After the unwanted skin and tissue are removed, your surgeon closes the incision with sutures, skin glue, and tape. Most patients return to work after 2-3 weeks, are cleared for activity and cardio at 3 weeks, and full activity including core at 8 weeks. 
Liposuction—many women develop extra pockets of fat in various areas of their body postpartum, including around the thighs, abdomen, back, upper arms, and the hips and buttocks. Liposuction can only target small pockets of fat; it is not designed to help people lose weight,that are overweight, or obese. 
Liposuction is a minimally invasive procedure performed under local or general anesthesia, which is determined upon consultation with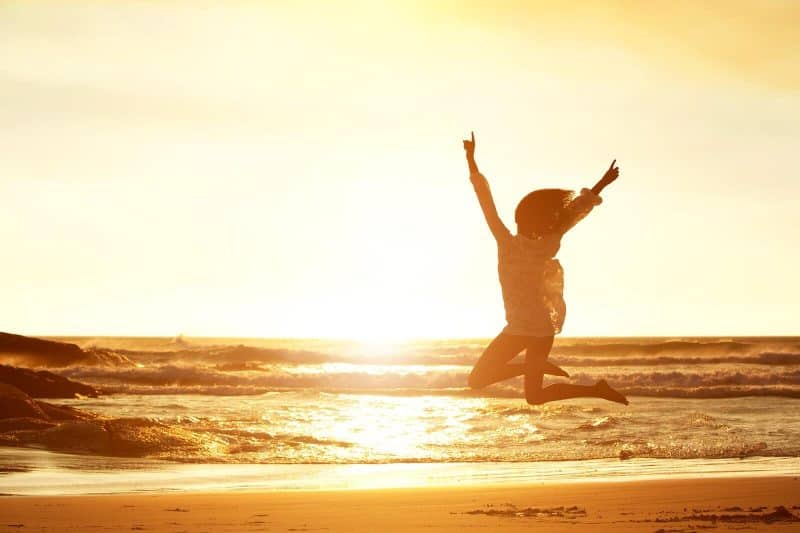 Dr. Larsen. The procedure requires the insertion of a narrow tube or cannula in the desired area to tumess the area which numbs and then loosens excess fat through a back and forth movement. Then, the fat is suctioned out. Once recovered, you should notice a new contour to your body. Recovery isn't difficult, but Dr. Larsen may place temporary drains in the existing incisions so excess blood and fluid can be removed. Recovery with liposuction is very minimal, patients are able to return to work within 2-7 days. Compression garments are worn to speed recovery time and improve results. Skin tightening via BodyTite is often combined with liposuction to achieve maximum results andcontours.
Another technique that sets Dr. Larsen apart is liposuction to the mons, the area below the groin, which is done during every tummy tuck to allow for a smooth transition along the incision.
Labiaplasty—labiaplasty is a reconstruction of the inner vaginal lips (labia minora), which can be stretched and torn during 
childbirth. The stretching and tearing can leave flaps of skin that protrude outside of the protective labia majora (the thicker, hairy skin surrounding the vagina), which is often embarrassing and uncomfortable. Since labial skin is so delicate, protruding labia minora is subject to chafing during exercise and intercourse.  
During a labiaplasty, your doctors Dr. Larsen remove excess skin from the labia minora and stitches the remaining skin closed. You may experience bruising, swelling, and soreness post-surgery, but you should be able to take part in normal levels of physical activity after oneweek. However, you should refrain from intercourse for at least one-month post-surgery to ensure you have healed completely.
What to Know About a Mommy Makeover Before Getting Started
The first thing you need to know about a mommy makeover is that you have to wait at least six months after giving birth to qualify for any of the included procedures. This is because your body needs time to recover from the stress and trauma childbirth causes. No reputable cosmetic surgeon will approve a mommy makeover if your body is not fully healed from giving birth. 
Aside from this general requirement, there are several other criteria you must meet to be approved for a mommy makeover:
You must be at a healthy weight: Not only is the mommy makeover not designed to be a weight loss procedure, but your skin also cannot go through a proper resection if you aren't close to your ideal weight. If you gained a lot of weight during your pregnancy, you should work to remove most of it before you decide to book a consultation. We suggest you be within 25 pounds of your ideal weight for optimal healing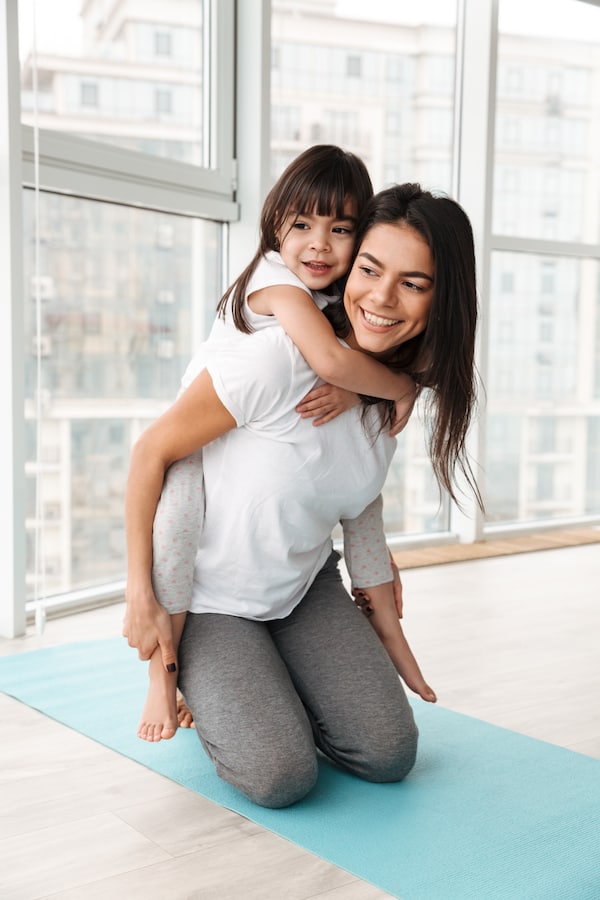 and results. 
You should be prepared financially: Expect to pay anywhere between $15,000 to $30,000 (sometimes even more) for a mommy makeover. Since a mommy makeover usually involves more than one procedure, it is also more expensive. Buckhead Plastic Surgery does offer several different financing options, through 3rd party companies such as Alphaeon Credit, CareCredit, Greek Sky, and Prosper. It is recommended to contact them and apply in advance of your consultation so you know what you are eligible for.
You should be done having children: Of course, this isn't a requirement, but it is highly recommended that you're done having children. The point of a mommy makeover is to restore your body to its postpartum state, and having another child after going through these strenuous surgeries has a high probability of ruining the results you paid so much for. You can always opt for more surgeries, but that is expensive, inconvenient and may entail additional procedures to lift and tighten the areas again.
Dr. Larsen wants his patients to be up and moving after surgery to get their blood flowing. Slower movements and some restrictions are advised after certain procedures but patients typically take 2-5 days off from work and can return to minimal activity at that time for the majority of the cosmetic surgeries Dr. Larsen performs. Cardio and full activity typically resumes at 2-3 weeks. Tummy tuck and belt lipectomy recovery is a bit more extensive and requires 2-3 weeks off from work with minimal activity, cardio resumes at 3 weeks and core and full activity at 2 months. 
Before going through surgery, you want to be as prepared as possible for your recovery time. You want to see your best results, so your body needs proper time to heal and recover. It helps to have a partner, friend, or family member around who can help you complete daily tasks. 
After the first week, you should be able to move around on your own (albeit slowly), but you won't be able to complete more strenuous tasks like cleaning, cooking, or tending to your children. Plan to have someone help you care for your kids temporarily  if you don't already have someone at home to help. 
During those first two weeks, you will not be able to lift more than 5-10 pounds, especially if you had work done on your breasts. However, after this period, plan to slowly start integrating small tasks into your routine. This includes taking walks around the house, lifting no more than five pounds, and light cleaning. Eventually, you'll be able to incorporate more physical activity into your routine.
Last but not least, be sure to remember that the results you want aren't going to be evident at first. Your body has been through a lot, so be patient with it and let it heal before examining yourself too closely in the mirror. If you ever have any concerns or questions about your recovery, just talk to Dr. Larsen and his medical team. 

Reviews of Mommy Makeovers at Buckhead Plastic Surgery
 "I've been coming to Dr. Larsen for 21 years. I've always very happy with my results."
"All of my wants were taken care of. Dr. Larsen and his staff told me what to expect after the surgery and they were willing to answer any questions I had. I would definitely go back to them for any other surgery needs I may have or want and I would definitely send others to them."
"The doctor was extremely knowledgeable, confident, and friendly. The wait time at the office was never more than a few minutes. The staff was very friendly and helpful. My body looks and feels a thousand times better than it did. The doctor did great work!!"
"From the beginning, everything was explained to me. His entire staff was fantastic! They answered all of my questions before and after surgery. The pain management was phenomenal and I had zero complications. I am very happy with my result and will definitely use them again in the future should I choose to have other procedures."