Has childbirth wreaked havoc on your body? Does it seem like no matter how much exercising and healthy eating you do, there are still stubborn areas of fat and sagging skin? Well, that's what the mommy makeover is for, and Buckhead Plastic Surgery can offer you the high-quality experience you need to feel confident once again. 
Buckhead Plastic Surgery, established by Dr. Alan Larsen almost twenty years ago, is a boutique cosmetic surgery center that offers patients a range of services, including spa and non-surgical treatments. As one of the highest recommended plastic surgery practices in Atlanta, the staff at Buckhead Plastic Surgery is dedicated to giving patients the compassion, patience, and care they need to feel comfortable. We make sure patients have a complete understanding of the procedures they're considering, including the mommy makeover. 
What is a mommy makeover?
Although you probably have some idea of what a mommy makeover is, it's best to understand your options before your initial consultation. A mommy makeover consists of multiple procedures that target the areas of the body most impacted by childbirth and pregnancy. These areas typically include the abdomen and breasts, but the upper thighs and bikini area can also be included. 
The most common surgical procedures involved in a mommy makeover include: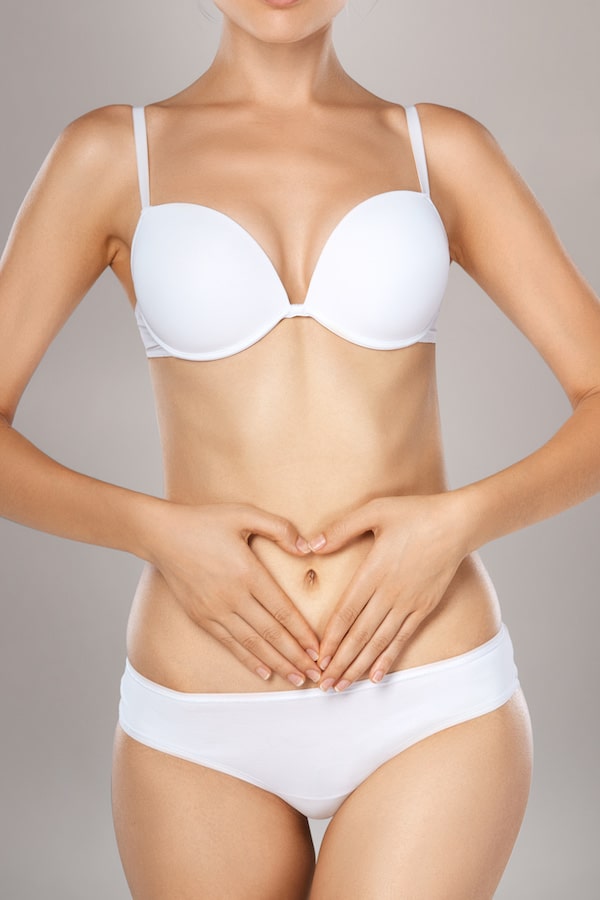 Many women notice a change in their breasts after breastfeeding. Sometimes, their breasts lose their volume and sag, and other times, their breasts become uncomfortably large. This is why many women opt for a breast augmentation or reduction and breast lift as part of their mommy makeover. Breast augmentation or reduction alters the fullness of your breasts while a breast lift can reshape and tighten sagging breasts. 
If you can't seem to get rid of certain areas of fat, then consider liposuction for your mommy makeover. Be aware that liposuction doesn't help with weight loss—it can only remove small amounts of fat. The most common areas for liposuction are the tummy, upper arms, thighs, and lower back. Talk to Dr. Larsen about your personal areas of concern to see if liposuction is right for your mommy makeover. 
Furthermore, tummy tucks and body lifts are meant to tighten the skin and provide a more youthful appearance. During pregnancy, skin can lose its elasticity from stretching so much, which is why some parts of the body sag after childbirth and subsequent weight loss. With a tummy tuck, your surgeon can both tighten loose skin around the abdomen and repair abdominal muscles, which may tear during pregnancy. A body lift usually targets skin in the lower abdomen, bikini area, and upper thighs. 
If you want to make the very most of your mommy makeover, you can choose to have labiaplasty, which is a reconstruction of the vaginal lips. 
The procedures above are all considered part of a mommy makeover, but you choose which procedures are right for your body and your budget. Dr. Larsen and our team of medical experts can walk you through each procedure and help you decide what you want from your mommy makeover.
Dr. Larsen's Background and Credentials
With his extensive years of training and experience, Dr. Larsen is able to give his patients the best care and results they can ask for. His training as one of the best plastic surgeons in Atlanta began when he graduated from the University of Nevada School of Medicine and started his general surgery residency at the University of Florida Health Sciences Center, located in Jacksonville, FL. During this residency, he assisted in over 600 general surgery cases as a junior resident before becoming a senior resident and advancing to chief resident, where he assisted in over 700 general surgery cases.
After he excelled in his general surgery residency, Dr. Larsen was admitted into one of the country's most prestigious plastic surgery fellowships at Wake Forest University's Baptist Hospital in North Carolina. There, he accomplished over 1,700 cases as a plastic surgery resident. 
Once he completed his fellowship, Dr. Larsen spent years developing more skills and learning about the latest technologies in cosmetic surgery by practicing with notable plastic surgeons across the country. Once he was finally ready to settle down, he moved to Atlanta and opened Buckhead Plastic Surgery. 
To add to his credentials, Dr. Larsen was board-certified by the American Board of Plastic Surgery in 2000 and was re-certified in 2009. Becoming board-certified is one of the highest credentials any medical practitioner can achieve as it requires the completion of a certified residency, written and oral examinations, and performing operations at a board-approved surgical site. 
Reviews of Mommy Makeovers
"I've been coming to Dr. Larsen for 21 years. I'm always very happy with my results." 
"All of my wants were taken care of. Dr. Larsen and his staff told me what to expect after the surgery and they were willing to answer any questions I had. I woulddefinitely go back to them for any other surgery needs I may have or want and I would definitely send others to them."
"The doctor was extremely knowledgeable, confidant, and friendly. The wait time at the office was never more than a few minutes. The staff was very friendly and helpful. My body looks and feels a thousand times better than it did. The doctor did great work!!"
"From the beginning, everything was explained to me. His entire staff was fantastic! They answered all of my questions before and after surgery. The pain management was phenomenal and I had zero complications. I am very happy with my result and will definitely use them again in the future should I choose to have other procedures."

Why Choose Dr. Larsen for Your Mommy Makeover? 
Dr. Larsen's training and experience alone are enough to give patients confidence that he performs precise work with outstanding results. However, choosing the right plastic surgeon for your mommy makeover comes down to more than an impressive resume.
The most valuable lesson Dr. Larsen has learned through his years of training and medical practice is that patients come first. Dr. Larsen and our staff at Buckhead Plastic Surgery are committed to giving patients an exclusive experience. From the very first consultation to the time of surgery, patients feel comfortable and assured, because Dr. Larsen makes sure that patients are aware of every step of the process and understand the decisions being made regarding their procedures. 
When undergoing a mommy makeover, which requires multiple procedures, it is important to choose a surgeon who is transparent when answering any questions you have. By the same token, that surgeon should be understanding of your concerns and be honest about any associated risks. Dr. Larsen and our team are well-equipped to handle your expectations and concerns with care and respect. 
Of course, your desired results are also important. If you want to ensure Dr. Larsen can produce the results you want out of your mommy makeover, take a look at his gallery. If you still have questions, just contact Buckhead Plastic Surgery to schedule a consultation.