September is National Menopause Awareness Month. Menopause is a major turning point in a woman's life. The resulting hormonal changes can cause reactions in the skin and body. Many women are caught off guard by these changes and aren't sure how to best care for their changing skin. LUX Med Spa is here to help, we offer a variety of treatments and skin care products to help keep your youthful glow as vibrant as ever. 
Our staff is highly trained and would be happy to walk you through the options best suited for your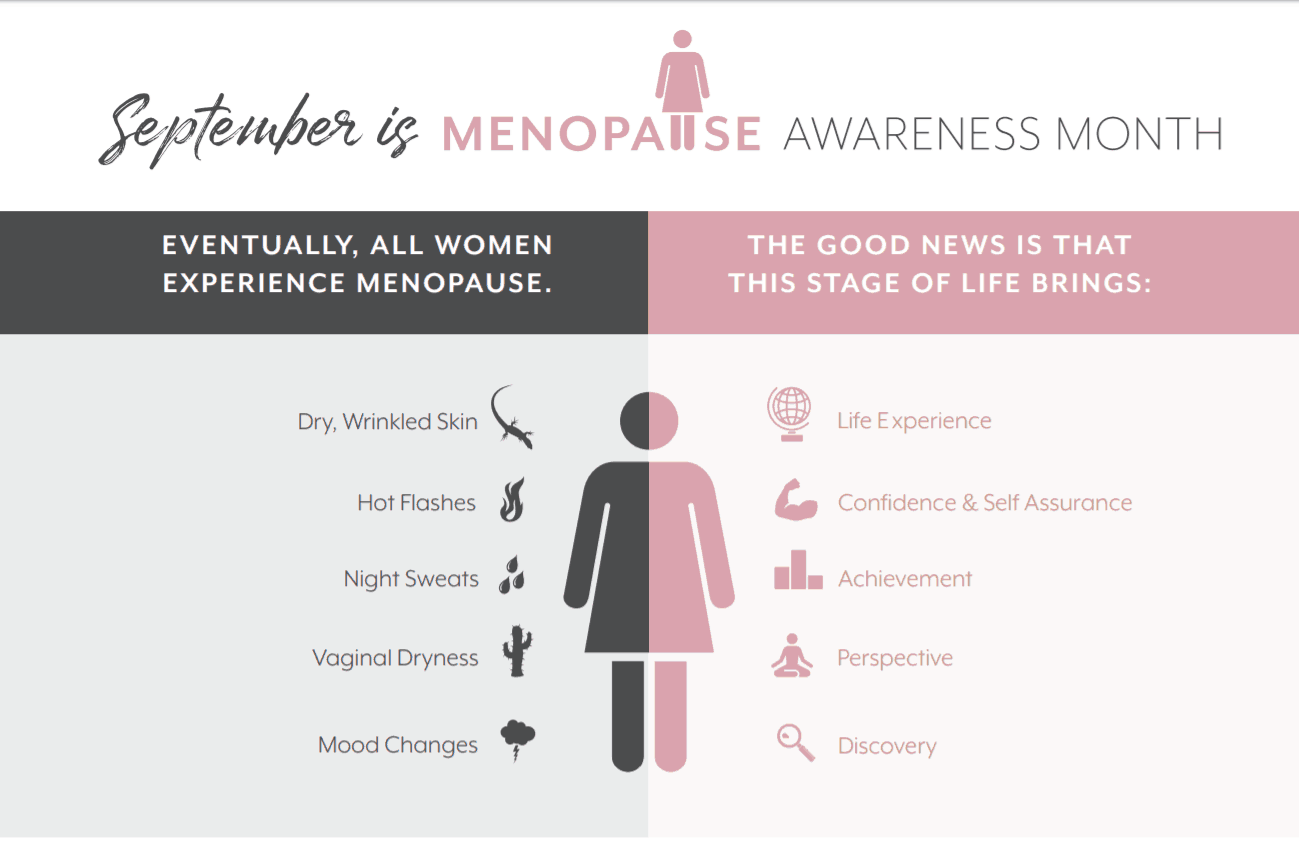 optimal results. Dr. Larsen is a double board-certified plastic surgeon who has trained with some of the best surgeons in the world. He has handpicked his entire team and built a business around medical expertise and compassion. 
While aging is a normal part of life, the signs of aging can be slowed by taking advantage of the products and treatments available at Lux Med Spa. You can decide for yourself if some of our favorite procedures are right for you. If you're curious to learn more about any of these products or procedures call us today to schedule your free consultation.
Emepelle Improves Estrogen Deficiency in the Skin
One of the most noticeable areas affected by menopause is our skin. In fact, in the first 5 years of menopause, 30% of the skin's collagen is lost. Since collagen is the substance in our body that keeps skin tight and helps it recover, this reduction can lead to sagging skin and wrinkles. Emepelle is a unique product line that helps address these issues.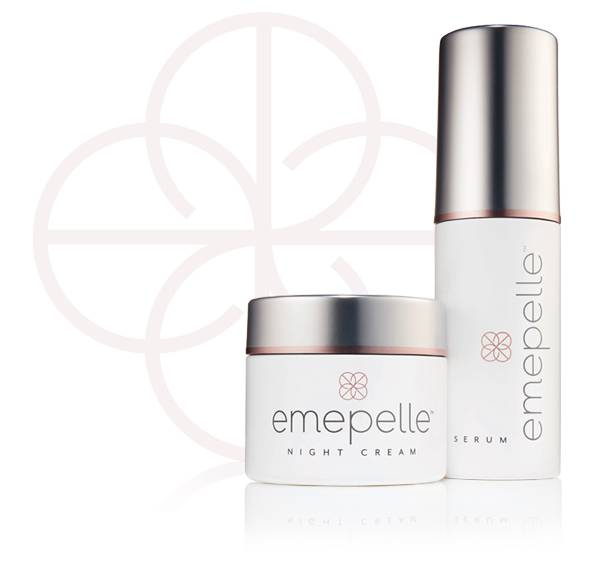 Emepelle uses MEP Technology to help restore the natural radiance your skin loses over time. MEP is a clinically proven ingredient that acts only on the skin and helps to restore lost collagen. It is not a hormone replacement nor is it able to cause effects elsewhere in the body.  
Emepelle is the first and only clinically proven product line that safely and effectively addresses the root cause of estrogen deficiency in the skin, to demonstrate a visible improvement in skin health and appearance. If you'd like to add Emepelle products to your skincare routine, call us today or stop by our office to talk to our staff.
ThermiVa is Just What You Needed…
Beyond your skin, there is another part of your body that is affected by menopause that no one wants to talk about. If you've ever been curious about Vaginal Rejuvenation, ThermiVa is another popular service we offer. Unlike many Vaginal Rejuvenation procedures, ThermiVa is gaining in popularity because it is a painless alternative to more invasive procedures. It is the only treatment of its kind and uses temperature-controlled radiofrequency to tighten both internal and external vaginal tissue. 
ThermiVa is a treatment that is FDA approved, non-invasive, non-hormonal, and non-surgical. It is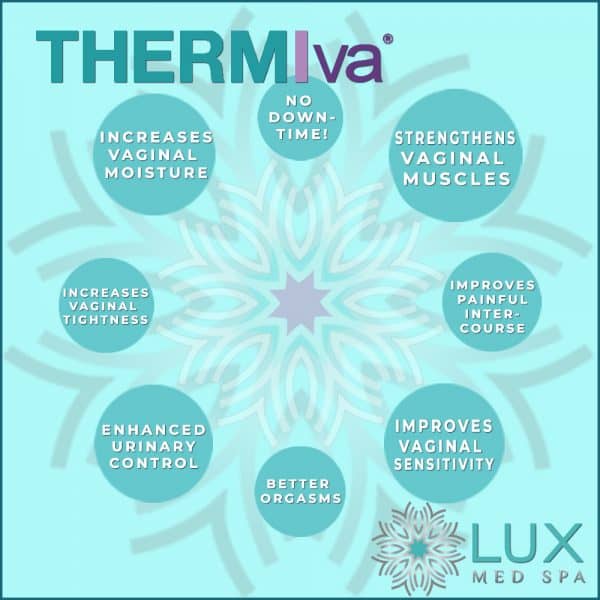 practiced in 36 countries globally and is pain-free. Although results are noticeable after the first treatment most patients see optimal results after 3 sessions with results lasting up to 2 years. The results offer more than just better orgasms. They include increased vaginal sensitivity, increased production of vaginal lubrication, enhanced urinary control, and tightening of the area for increased aesthetic appearance. Best of all this treatment comes with no downtime. 
 You will experience no discomfort and feel results immediately. If you have questions about this procedure and would be interested in learning more please don't hesitate to call and schedule a consultation. We are happy to answer all your questions and want you to feel as comfortable as possible when considering a procedure like this.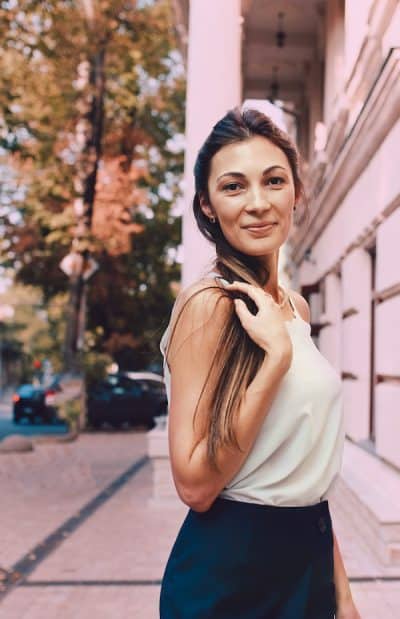 ThermiSmooth is Perfect for a More Youthful Complexion
 Another popular noninvasive option our patients love is ThermiSmooth. ThermiSmooth is another procedure that uses radiofrequency energy on the surface of your skin to tighten, lift and stimulate collagen. It is most commonly used to target the facial tissue below the skin. Popular areas for Thermismooth treatments are the forehead, eyes, cheeks, neck, and mouth. Most patients find that this treatment feels like a warm massage. 
 The results are impressive. With just 4 treatments you can enjoy a more youthful complexion and smoother skin. Just like ThermiVa the treatments are non-surgical, non-invasive, with no downtime, and are appropriate for all skin types. If you are thinking your face or skin could use a boost but have been nervous about surgical options, ThermiSmooth might be a great starting point for you. Call us to schedule a consultation and let us answer all of your questions. 
 Eventually, all women experience menopause. Although most women expect things like hot flashes and mood swings, many aren't prepared for the skin and body changes that come with hormonal fluctuations. At LUX Med Spa, we have many treatments to help you prolong your youthful glow and rejuvenate your body. The wonderful staff at LUX Med Spa are highly trained, friendly and personable. Don't just take our word for it, see what our patients have to say about us.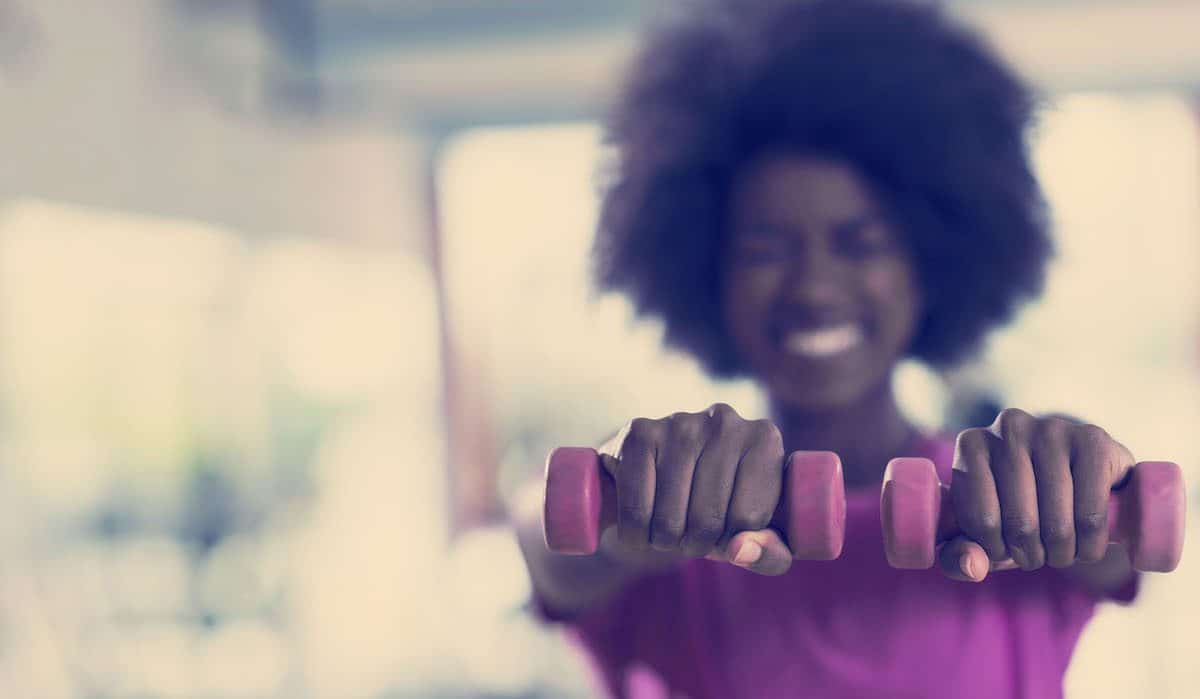 If you think any of these treatments would benefit you or enhance your life don't hesitate to call us today at 404.367.9005 or fill out a form online to book your free consultation. A consultation is a perfect time to ask questions and learn about the new products and services we are offering. 
Don't wait another day to start living your best life. These life-changing products and procedures can enhance your life immediately with little to no downtime. You're only regret will be that you didn't call us sooner.  We can't wait to hear from you! Call us today to get started!