When trying to decide which wrinkle-busting treatment to receive, how do you weigh your options? In today's market, there are a number of different aesthetic injectables. Some of these products have a very similar chemical makeup, while others use different ingredients. The question is, which one should you choose? We are going to narrow down your options to two very effective neurotoxins: Jeuveau® and Botox®. 
What is Jeuveau®?
If you have not yet heard of Jeuveau®, it is most likely due to the fact that this neurotoxin treatment, also being referred to as #NEWTOX, is relatively new to the med-spa industry. Couple Jeuveau®'s lack of tenure on the market with the duration of other available neurotoxins, and you might wonder…why bother? At first glance, Jeuveau® is very similar to alternative injectables like Botox®, however, there are a few significant factors that set Jeuveau® apart from the rest. One very important factor that makes Jeuveau® so unique is the company that makes the product, Evolus.
Evolus has a state-of-the-art facility located in Santa Barbara, California. Unlike many of their competitors, Evolus is solely focused on beauty…especially the beauty of its consumers. Being a customer-centric company isn't something Evolus would only boast about and not deliver. So when the people asked for a reasonably priced neurotoxin that still provides excellent results, Evolus said, "sure, no problem".   
What is Jeuveau®? Jeuveau® is a play on the French word "nouveau" which translates to "modern", or "up-to-date". So if you think about it this way, Jeuveau® is like the modern version of older available neurotoxin-based treatments. In the case that you chose Spanish class over French, or if the French language is just simply foreign to you, Jeuveau® is pronounced: Ju-Vo.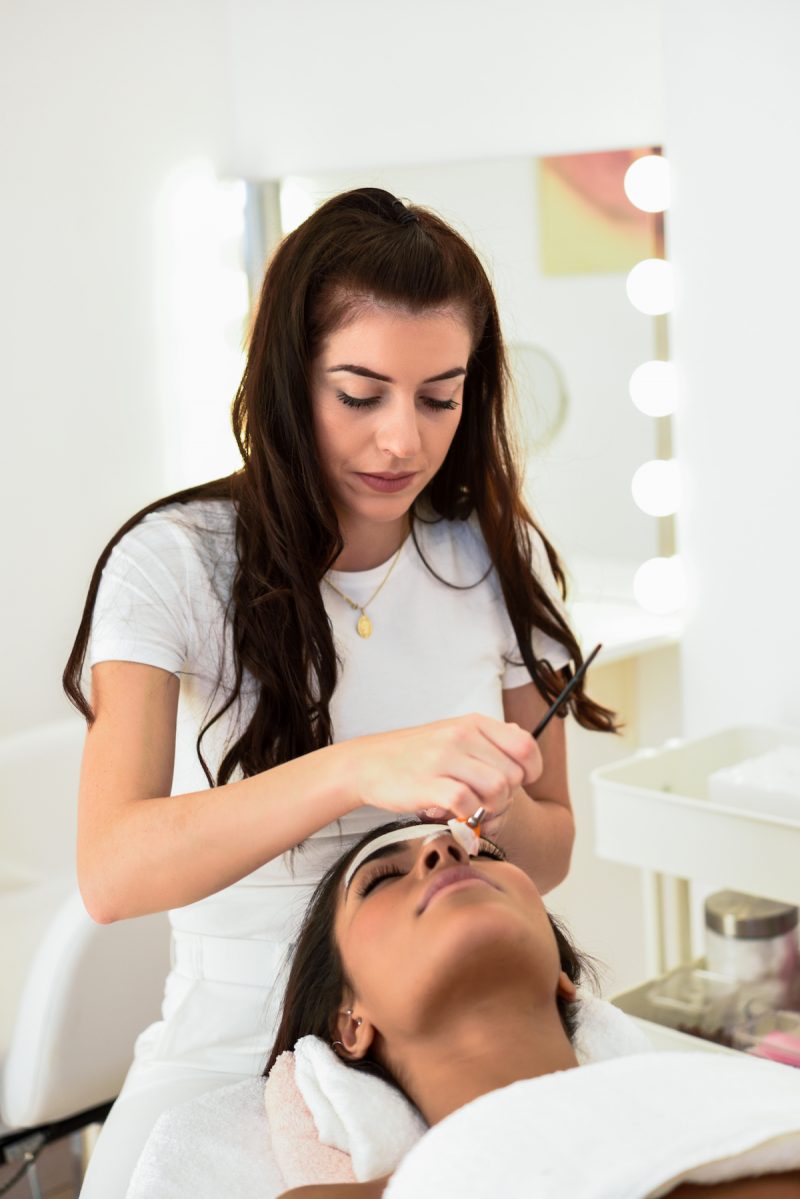 PrabotulinumtoxinA-xvfs—aka Jeuveau®—is the first aesthetic-only neurotoxin treatment approved in the United States. If you are wondering why Jeuveau® being an "aesthetic-only" product is worth any consideration, the answer is because this exclusivity allows Jeuveau® to be a bit more inexpensive. When a neurotoxin treatment is also indicated for medical use, there are a number of factors that come into play—particularly with the cost. Avoiding insurance coverage factors, reimbursement, and the medical industry's vetting allows Evolus to make Jeuveau® more cost-friendly. 
For now, Jeuveau® is only indicated for the treatment of glabellar lines—aka "frown lines". In particular, these incredibly stubborn lines have plagued a huge percentage of society. Even worse, depending on how intensely a person carries their frustrations on their face, these frown lines can become a major annoyance even at a young age. Depending on your perception of cosmetic treatments, you may believe that receiving a treatment, like Jeuveau®, should be reserved for recipients later on in life…but we are going to explain why that common idea is counterproductive. 
Considering the fact that these pesky glabellar lines can begin to take away from your youthful appearance early on, you would think that meeting with a specialist now is in your best interest. You would be right to assume that, but not just for the sake of reversing this furrowed-brow wrinkle. You will actually be better off with treating these types of wrinkles before they're too noticeable. Injectables like Botox®, Dysport, Jeuveau®, and Xeomin work best as preventative treatments. So keep this in mind the next time you head to LUX Med Spa. 
What is Botox®?
Chances are you have heard of the injection, Botox®. Botox®, or onabotulinumtoxinA, is an injectable treatment that has been around for decades. Botox® is owned and manufactured by a company called Allergan and it is used for both aesthetic and cosmetic purposes. Not only the first of its kind, but Botox® is also the only FDA approved treatment to temporarily reduce moderate to severe frown lines, crow's feet, and those ever-aging forehead lines. 
Botox®, a brief history…
Botox® was first used in the year of 1977 and approved by the FDA in 1989 to treat strabismus, a disorder that causes the eyes to look in different directions. As a cosmetic treatment, Botox® was approved by the food and drug administration in 2002 but was used by doctors to treat wrinkles as early as 1996. Since 1996, specialists have discovered all sorts of different uses for the toxin.

This dual-purpose product can be used to treat the following medical conditions:
Pediatric upper limb spasticity 

Facial spasticity

Overactive bladder

Eyelid spasm

Cervical dystonia

Chronic migraine

Hyperhidrosis and so much more.
As far as cosmetic treatments go, Botox® can be used to treat the following:
Crow's feet

Forehead lines

Under Eye creasing

Glabellar line

Gummy smile

"Bunny lines" which are the lines on the sides of the nose that can be severe when a person smiles.

And Botox® can even make your top lip appear bigger by causing a "lip-flip" when applied to the orbicularis oculi muscle—aka, the area around the mouth.
Recently, physicians and cosmetic professionals have begun injecting patients underneath the jaw area to reduce the appearance of a double chin. As strange as it may seem, the reaction a person's body has from "freezing" a certain muscle, or muscles, can have bizarre, yet amazing, results. For these types of uncommon treatment areas, you will be better off consulting with a specialist who is specifically trained for unique cases. 

How are Botox® and Jeuveau® similar?
One common factor between Jeuveau® and Botox® is that they are both extracted from the same type of bacteria. This similarity makes both Jeuveau® and Botox® seem nearly identical, as far as the treatment effectiveness. Another key factor between the two treatments is their interchangeability. If you have received Botox® without any adverse side-effects, you can safely switch to Jeuveau®, and vice versa. 
Botox® and Jeuveau® are not technically "permanent" treatments, however, if one were to receive consistent injections they would experience a semi-permanent reduction in wrinkles. The reason the treatments can have semi-permanent results is due to the repeated weakening of the muscles in the area being treated. When these muscles are weakened again and again over time, they eventually lose the strength they once had, thus reducing the severity of the wrinkles in general.
What is the difference between Jeuveau® and Botox ®?
The most notable difference between Jeuveau® and Botox® is the company that each is manufactured by. Evolus, the manufacturer of Jeuveau®, is a new company that is dedicated solely to cosmetic-based products. Allergan, the manufacturer of Botox®, is a bit more liberal with their products as they manufacture treatments for both medical and cosmetic purposes. Allergan has also been around for quite some time and has garnered a loyal customer base. If you think that Allergan's tenure in the industry is a major influence on a patient's preference over other companies, you wouldn't be wrong…but there is a catch.
Products and companies that have a reputable and long track record generally have a great standing with consumers. However, there are many consumers who are attracted to up-and-coming companies, and particularly companies that are able to break into such a competitive industry, like that of cosmetic injectables. Evolus has done what many companies have tried and failed to do, and that is to become a direct competition with Allergan's Botox®. Even though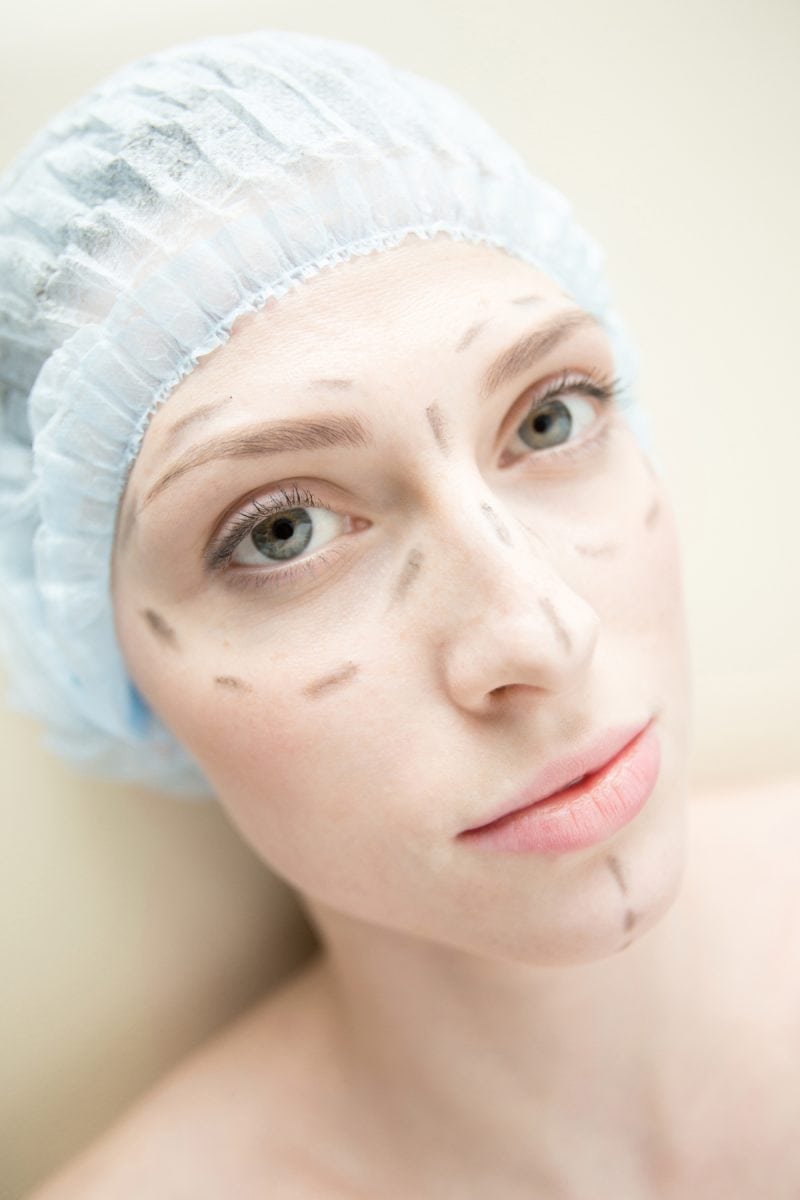 Allergan's Botox® is FDA approved to treat more than just frown lines, there are many patients who are only focused on treating their frown lines, and they desire a company that has the same focus. 
Now, the fact that Jeuveau® is a strictly cosmetic treatment is not the only factor to appeal to consumers, but this specific reservation is a major factor that allows the manufacturers of Jeuveau® to set the price lower than Allergan's Botox®. As discussed previously, Evolus is able to control the price of their product, Jeuveau®, without the red-tape and cost inflation of the medical industry. Unfortunately for Allergan, because Botox® is FDA approved for medical use and some treatments are covered by insurance, the company is then forced to increase the cost of Botox® as a whole. This isn't all bad news for Botox® lovers, as Botox® can be used to treat a variety of ailments and the cost difference is not severe.
Last but certainly not least, an important factor that makes Jeuveau® different from Botox® is the same difference that separates Botox® from other muscle-freezing injectables. Each recipient of these injectables reacts differently to the toxins at different points of their lives. You can be experiencing successful Botox® results for years and suddenly notice a lack of longevity in each treatment. This is the same case for Jeuveau®, Dysport, and Xeomin. Cosmetic injection specialists and practitioners are not quite sure why, but each patient's experience with Botox® and Jeuveau® varies. What's great is, if Botox® loses its effectiveness within your muscles, Jeuveau® is a safe option to try. 
Where should you go to get your injectable treatment?
As is known in the med-spa industry, where you go to get your treatment is equally as important as what you choose to inject into your muscles. If you live in the Atlanta area, there is no better place to receive Jeuveau®, or Botox®, than LUX Med Spa. LUX Med Spa is as comfortable as it is beautiful. From the talented and caring staff, to the top-of-the-line products available, LUX Med Spa is your one-stop-shop to the most beautiful and youthful You possible.  
If you're a virgin to cosmetic injectables and you're not quite sure if the treatment is right for you, call LUX Med Spa to make your complimentary consultation today. There is no pressure to book and the professional staff at LUX Med Spa and Buckhead Plastic Surgery are happy to answer any and all of your questions. 
You don't have to live with your wrinkles and frown lines if you don't want to. There are few things in this world we have control over and wrinkles do not stand a chance against these treatments. Begin your journey towards a more youthful appearance and book your appointment today with LUX Med Spa, the best place to finally nip those pesky creases right in the bud.