Microneedling is a skincare treatment with a booming popularity in recent years. It is a minimally invasive service and provides a variety of benefits for the skin. Benefits include an increase in natural collagen production and reduction in the appearance of scars, fine lines, and wrinkles. Microneedling has also been life changing for patients suffering from scarring, possibly due to acne, other minor skin defects, etc.
Microneedling has been around since the mid 90's but has only been gaining in popularity thanks to improvements in technology which have reduced downtime and increased results drastically.
How Microneedling Works
As we age, collagen production slows causing our skin to lose elasticity and sag or wrinkle. Furthermore, with increased exposure to the sun and environment, it's common for pores to enlarge with age. These changes can prematurely age our skin.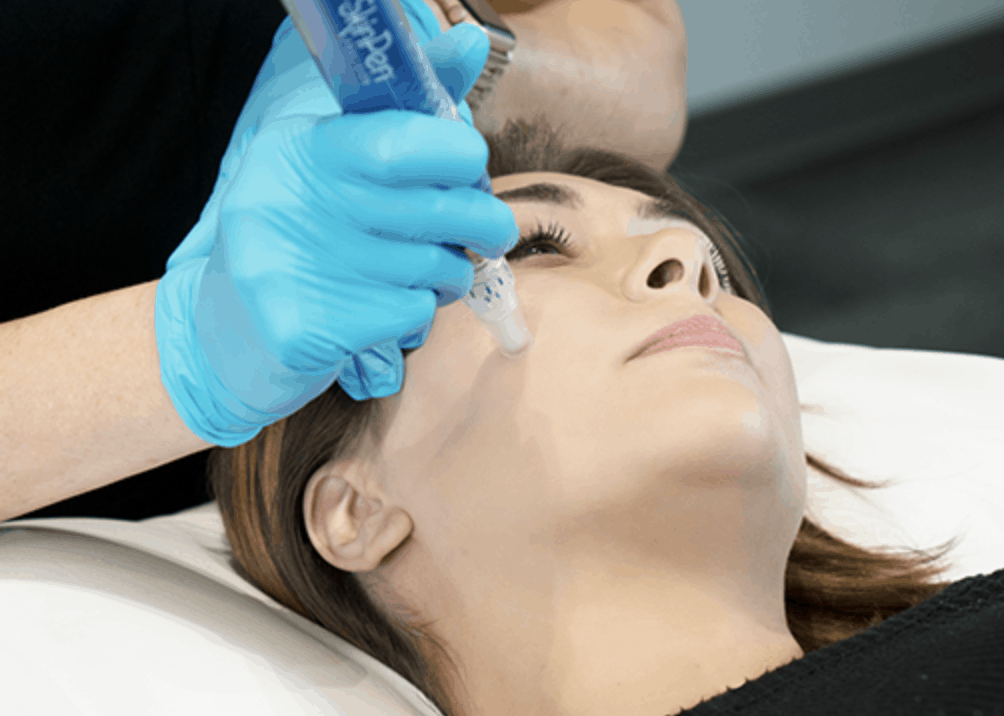 At LUX Med Spa, we use a tool called a SkinPen (which is the only device cleared by the FDA for Class II Microneedling). The SkinPen creates micro injuries which stimulates collagen production, enhancing the appearance of youthful skin.
Essentially, microneedling causes minor stress to the skin, causing it to produce more collagen as it heals which can fade the look of scars and fine lines. As your skin heals, the new skin will be more even in tone and texture. Microneedling is most commonly used on the face, but can be done in other areas as well, such as the neck and chest.
At LUX Med Spa we go above and beyond to ensure your comfort throughout the entire process. First, a topical numbing agent will be applied to the area being treated. The treatment itself only takes about 30 minutes. Patients can return to work after the treatment if they please, but are aware that slight redness may be present temporarily for the next few hours or so. The entirety of the treatment will be approximately one hour from start to finish.
Who is a good candidate for microneedling?
Good candidates have realistic expectations of the possible results of this procedure. They are committed to at least three sessions for optimal results and will be intentional to give their skin the time and care it needs to heal between sessions. Any contraindication will be determined by the provider.
This treatment would not be ideal for someone with an ongoing chronic skin condition, is in poor overall health, or currently pregnant.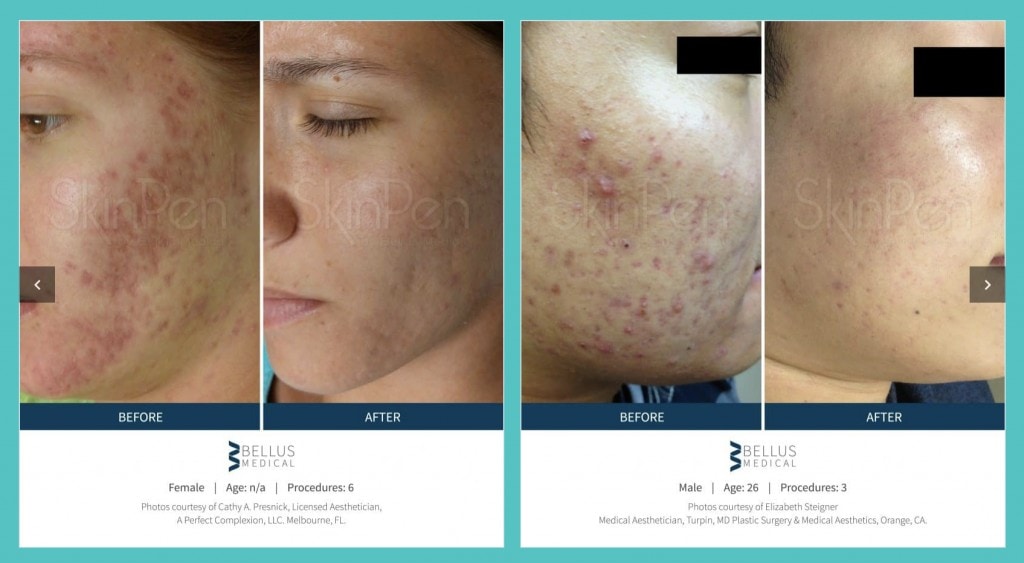 The Benefits of Microneedling
There are many benefits of microneedling. Many patients have seen a reduction in the size of their pores. This process has been shown to improve the look of age spots, as well as reduce fine lines and wrinkles. It can fade the look of scars (such as acne scars), as well.
It can improve the evenness and tone of your skin, as well as freshen your complexion. It has a reputation for giving you a youthful glow and restoring fullness to your skin after it heals.
Precautions to Take and What to Expect after Treatment
Before you schedule a microneedling procedure you'll want to schedule a complimentary consultation with one of our aestheticians at LUX Med Spa. Our talented professionals will determine the areas you would like to treat and provide you with all your options for optimal results.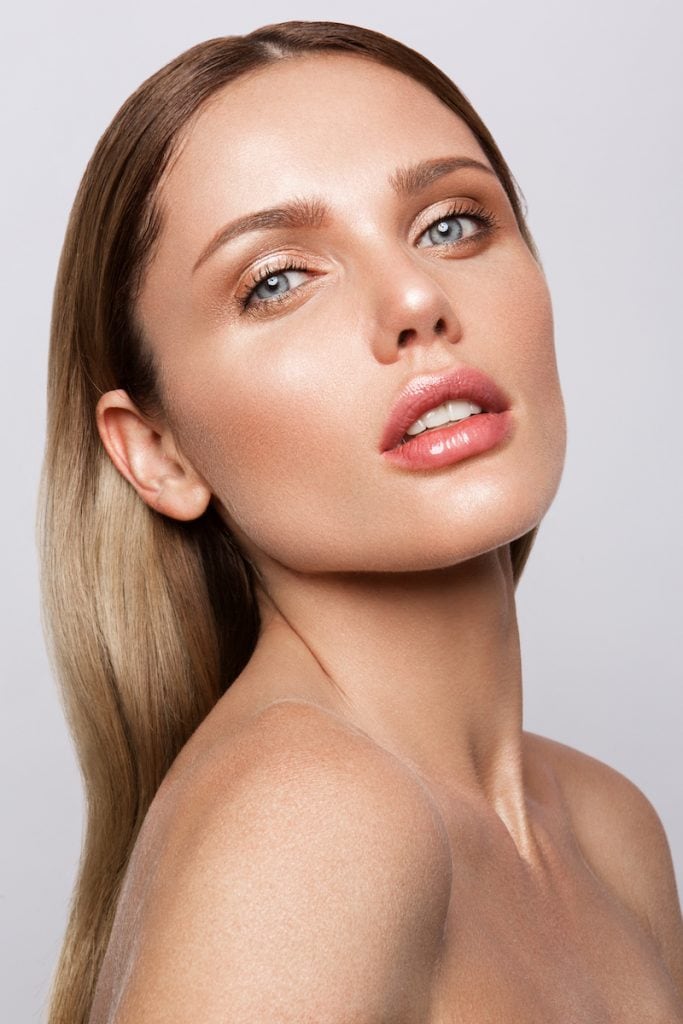 Your provider will understand your skincare wants and needs, analyze your skin type (age, ethnicity, possible skin conditions/restrictions), and provide you with the best treatment plan for you.
The recovery for microneedling is minimal. Few people experience any adverse reactions, which can include minor skin irritation immediately following the treatment. In some cases, you will see the appearance of redness that will last for several days.
It is common for women to need a bit more makeup to cover the redness in the days immediately following the procedure. It is perfectly normal to experience redness and minor irritation for the first few days after treatment as your skin recovers. It is important to give your skin a little extra care in the days following your procedure, especially avoiding direct sun exposure.
The results from microneedling will be the most impressive after three sessions. But you will see an improvement in your skin within a few weeks of your first session. In fact, a 2008 study showed an increase of collagen and elastin in microneedling patients even six months after completing their treatments.
Although the results are impressive, they do not stop the aging process entirely, many patients return for additional microneedling services as needed after the initial sessions.
Why Choose LUX Med Spa for Your Microneedling in Atlanta
Choosing the right provider for any cosmetic procedure is an important decision. If you are considering microneedling, the aestheticians at LUX Med Spa are highly trained and were intentionally chosen by Dr. Larsen, a double board-certified plastic surgeon.
Our providers at LUX Med Spa have a fantastic reputation for excellence in patient care and expansive knowledge in skincare. We want you to feel comfortable during your procedure from start to finish. We also use the only FDA approved microneedle to ensure your safety and optimal results for your service. Call us today at 404.367.9005 and book your consultation and find out what a difference microneedling could make for you.