Have you ever considered getting an Eyelift? Or perhaps you're wondering what an eyelift surgery is? Eyelid lift surgery, also known as a blepharoplasty, is a procedure that can help restore a youthful appearance to the tissue surrounding the eye; providing you with a naturally youthful appearance or to refresh tired-looking, aging eyes. 
An eyelid lift procedure is a highly individualized procedure that can smooth wrinkles, reduce the effect of puffiness, and correct sagging skin as well as other signs of aging around the upper and lower eyelids.
Eyelid surgery is complex because our eyelids are the home to the most delicate skin on our bodies. The skin around the eyes is thin, so it's no surprise that this part of our face begins to show the signs of aging faster than most other areas.
When the skin around our eyes starts to show signs of aging, it can affect more than just our beauty. Facial expressions express emotion and when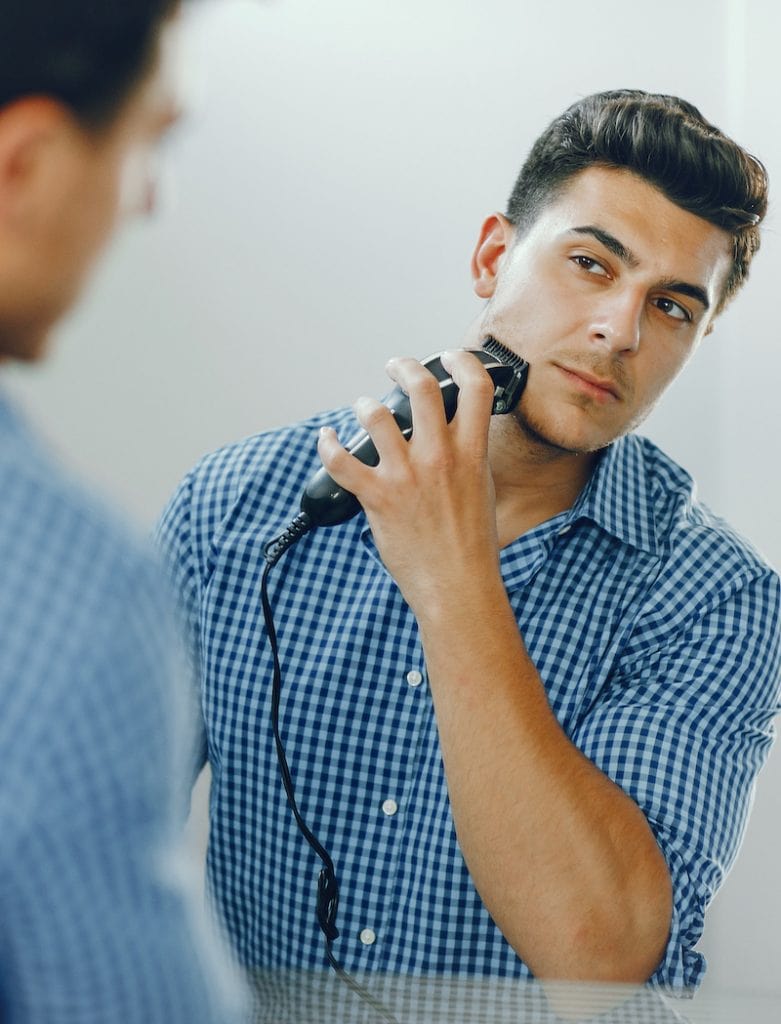 the skin around your eyes is sagging or drooping it can make you look angry, sleepy, or unhappy even when you feel terrific. 
Eyelift surgery is designed specifically to counteract the changes and restore your youthful appearance. The results can be dramatic and enhance your quality of life by helping you to feel more confident in your appearance. If others commonly perceive you as exhausted or upset, an eyelid lift can help you more accurately portray your emotions. 
Alternatively, some patients consider an eyelift for more than only cosmetic reasons. For instance, if sagging skin around your eyes is obstructing your ability to see, eye lift surgery can eliminate this problem and even allow you to more fully open your eyes. 
Eyelid lift surgery, also called blepharoplasty, is a surgical procedure used to enhance and improve the appearance of the eyelids. An eyelid lift can be highly personalized to your unique physical attributes and can be performed on the upper lids, lower lids or both. 
Whether you're wanting to improve the youthful appearance of your eyes or you are experiencing functional problems with your eyelids, an eyelid lift can be the solution.
What eyelid surgery can treat
Eyelid surgery can correct issues such as loose or sagging skin that creates folds or disrupt the natural contours of the face around the upper eyelid which can sometimes impair vision. It can correct fatty deposits that appear as puffiness around and under the eyes. As well as reducing the effect of bags under the eyes and drooping lower eyelids that reveal white below the iris. And correct issues including excess skin which can sag, and fine lines and wrinkles of the lower eyelid. 
What are the types of eye lifts?
There are two types of eye lifts, upper and lower. Often these procedures are combined or done along with other procedures like facelifts, neck lifts, brow lifts or even non-surgical treatments like a liquid lift which includes filler 
and botox. If you are not sure which procedure (or procedures) would be best for your optimal results, we encourage you to call us today to book your consultation. Dr. Larsen and his team will examine the areas you'd like to improve and present you with the best options for your optimal results. 
Eyelid lift surgery can encompass many surgical techniques. With over 20 years of surgical experience, Dr. Larsen will carefully choose the techniques that are best for your anatomy and the specific changes you'd like to achieve to reach your optimal results. 
Upper Eyelid Surgery
If you feel like your eyes always look exhausted even when you are rested, or you appear unhappy, or less alert than you feel. If your upper eyelids lack contour, appear hooded, or obscure your upper eyelashes. Often sagging or wrinkled skin on the upper eyelids can cause this unfortunate appearance and upper eyelid surgery will remove the excess skin and restore your youthful-looking appearance. Restoring the shape to your eyelids and giving you the appearance of more open, refreshed eyes can greatly improve your confidence when you look in the mirror. 
Upper Eyelid Surgery is specific to each patient but typically involves an incision made along the natural crease above the eye. Through this small incision, Dr. Larsen will remove excess skin and fatty tissue, sometimes it is necessary to adjust the surrounding muscles to achieve your optimal results. 
Lower Eyelid Surgery
If you have puffy or sagging tissue under your eyes that make you appear like you haven't slept well, you might consider lower eyelid surgery. This condition is likely due to herniated fat that can collect beneath the eyes. Unfortunately, this condition can become more pronounced over time as the skin loses elasticity. However, puffy lower lids can begin to affect patients in their 20s, causing them to look older than they are. 
Lower eyelid surgery can correct these issues. Just like with upper eye surgery, there are various techniques that surgeons can use to improve this area. Dr. Larsen will choose the best techniques for your specific issues. Typically, in lower eyelid surgery, incisions are located on the outer edge of the lower eyelid, usually just beneath the eyelashes or inside of the eyelid. 
Through these minute and delicate incisions, Dr. Larsen will remove or reposition fatty tissue to create a better contour beneath the eyelid. If needed, excess sagging skin may be removed and occasionally the lower eyelid muscles are tightened to provide the most natural-looking results. 
Upper & Lower Eyelid Surgery

Eyelift by Alan N Larsen, MD at Buckhead Plastic Surgery
Combining Eyelid Surgery with Another Procedure
It's common for patients to want to address aging in a few different areas. While eyelid surgery by itself can significantly improve the youthfulness of your appearance and rejuvenate the appearance of your entire face, most patients choose to combine this procedure with other services to maximize their results.
Eyelift surgery is often combined with a facelift or brow lift, both performed in conjunction with an eyelid lift. The result is a more comprehensive facial rejuvenation. Brow Lifts can address sagging skin and deep furrows above the eyes, while facelifts can address sagging, skin, and wrinkles on the cheeks and neck. 
Perhaps you're interested in eyelid surgery and don't require a procedure as extensive as a facelift but would, like an impression of rejuvenation, consider asking our team about a Liquid Lift. This non-surgical option can be paired with an eyelid lift to provide a comprehensive facial improvement without extended surgical recovery time. 

Why You Should Choose Dr. Larsen for Your Eye Lift
Choosing the right surgeon is an important decision with any surgery. Dr. Alan Larsen is a double board-certified plastic surgeon with an outstanding reputation. He prides himself on natural-looking results, and fantastic patient care. Eyelid surgery can be delicate and precise, Dr. Larsen has trained with the best plastic surgeons in the world and has led a long and decorated career. 
When you book your consultation, he will answer all your questions and guide you through the entire process. You will even view before and after pictures of other patients who have received the same procedure. Call us today at 404.367.9005  to schedule your consultation.