October is breast cancer awareness month. We choose to use that opportunity to celebrate recovery stories and educate women about treatment, and recovery options. Our goal is to prepare every woman facing this disease with education and information. We believe all patients should have the resources they need to make the best decisions for care and reconstruction. 
One in every eight women will be diagnosed with breast cancer during her life. Although many women are affected by this disease each year, few are aware of reconstructive options after having a mastectomy or a lumpectomy. Both physicians and organizations have partnered to create a Breast Reconstruction Awareness. The goal of which is to create more global awareness of reconstruction treatment options and other resources.  
Breast Reconstruction and Why We Care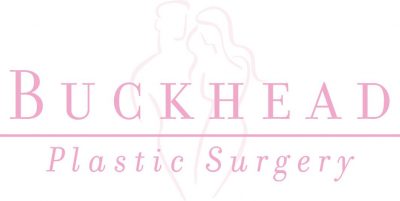 We believe that all women should know their options for reconstructive surgeries. Studies have revealed that less than 23% of women know the range of reconstructive options available. Only 19% of women understand that the timing of their treatment and reconstructive surgery can greatly impact their options and results. These numbers are unacceptable. 
We want to do everything we can to close the loop on breast cancer recovery. At Buckhead Plastic Surgery, we believe all women deserve to know their options. We've been working diligently with Oncologists to help educate women and provide needed resources to educate them on their options as they focus on healing and moving forward. 
2 Doctors are Better Than 1
Dr. Larsen has worked with many other doctors over his highly decorated career. He has successfully performed many reconstructive surgeries for both mastectomy patients and lumpectomy patients. Most breast cancer patients will choose to work with both an oncologist and a plastic surgeon as part of their recovery. Choosing the right doctor for each is an important decision. 
Dr. Larsen has worked with many oncologists for patients who require different reconstruction timelines. These surgeries are sometimes performed immediately after the initial surgery and sometimes months later depending on your body and your specific treatment plan. 
Dr. Larsen and his staff are dedicated to helping you understand all of your treatment options so you can choose the best path. We understand choosing to undergo a breast reconstruction surgery is a life-changing decision. For many women, it is the final stage of healing, and we want to make sure you are as comfortable with the entire process as possible. 
Questions to Ask About Breast Reconstruction Surgery
Choosing to have breast reconstruction surgery is a serious decision. Here are a few questions for you to consider and discuss with your oncologist as well as your plastic surgeon while you consider which procedure is best for you.
Am I a good candidate for reconstruction?

What are the pros and cons of immediate reconstruction versus delayed reconstruction?

Will reconstruction surgery interfere with my current treatment plan? If so how long should I wait to schedule my reconstruction?

Which type of reconstruction would be best for my personal situation?

What is the average cost of this procedure and will it be covered by my insurance?

How long will it take for me to recover?

What results can I expect?

Should I consider surgery on the other breast to achieve symmetry?

Could I have a nipple reconstructed if I choose to? How is this procedure done?

Will the reconstructed breast feel natural?

Will I have any feeling in my reconstructed breasts?

What risks or possible problems should I know about?

If I choose to have a tissue flap surgery where is the tissue taken from?

How long will breast implants last?

What changes can I expect over time after my surgery?

Can you show me pictures of typical results?

Can I read reviews from other women who have had the same surgery?
Types of Breast Reconstruction that Dr. Larsen Performs
Dr. Larsen has experience with both implant surgeries and reconstruction surgeries using Flap Techniques. Both surgeries provide natural-looking results and are popular among patients. Implant surgeries are typically performed by first inserting a tissue expander and slowly expanding the space in your chest to make room for a permanent implant.
Flap Technique surgeries are performed by taking existing tissue from your body and relocating it to the chest to create a new breast shape. Dr. Larsen and his team will listen to your questions and help you determine which option would give you optimal results.
Breast Reconstruction Revisions
Sometimes after the initial reconstruction surgery, revision surgery is scheduled. This is a common follow up procedure regardless of whether you had an implant surgery or a Flap Technique surgery. This procedure is intended to fine-tune the reconstructed breasts in order to improve cosmetic appearance. Typically this surgery is scheduled for about 3 months after the initial reconstruction and is an outpatient surgery. 
For implant-based reconstructions, this procedure usually involves the exchange of the tissue expander for the permanent implant and some contouring. For reconstruction surgeries that were done with the Flap Technique, the revision surgery usually involves scar revisions, grafting, and contouring of the reconstructed breasts. Extra attention will be paid to ensure symmetry and match the breasts as closely as possible.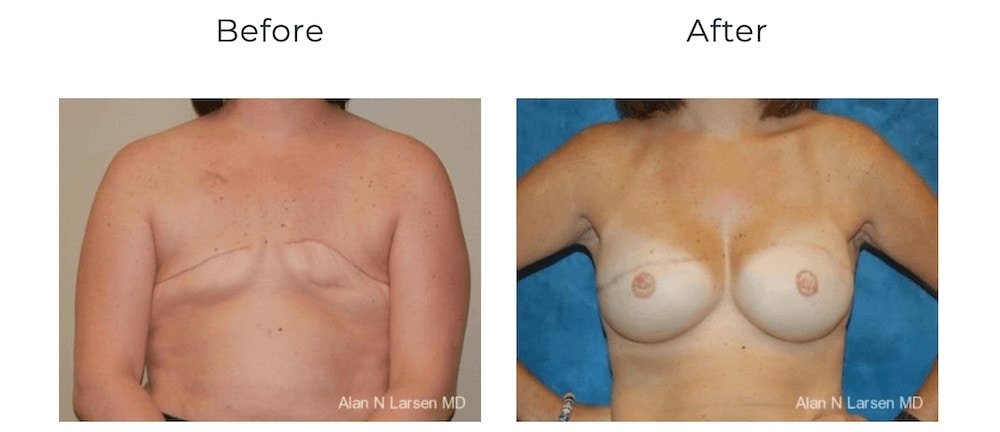 Ready to talk?
When you're ready to talk about breast reconstruction surgery the best place to start is by calling our office and booking a free consultation. Dr. Larsen and his team make patient comfort and care a priority. 
It's important to us that you feel as comfortable as possible during this process. Our talented staff will be happy to answer all of your questions, present you with options and help you to understand the many treatment paths available. You can read reviews from other patients who have experienced what you're going through, as well as see before and after photos of the procedure, you will be having. 
Dr. Larsen has a long and decorated career and has a fantastic reputation for patient care as well as surgical excellence. He prides himself on direct communication and incredible patient care. If you're ready to discuss your options, we're ready to answer your questions. Call us today!