Rhinoplasty is often referred to as a nose job and is a surgical procedure performed to change the look or function of the nose. Although a rhinoplasty is commonly thought of as a cosmetic procedure, it is often done to help improve the function of the nose, i.e breathing. Cosmetically, rhinoplasty is performed to improve the silhouette of the face and nose to achieve better facial harmony. Whatever your reason for considering rhinoplasty, Buckhead Plastic Surgery is the right place for you. Call us today to schedule your consultation with Dr. Larsen.
What is a rhinoplasty?
Rhinoplasty is a very common plastic surgery procedure. It is most commonly performed for aesthetic reasons. If you'd like to change the size, shape, or symmetry of your nose a rhinoplasty is the answer.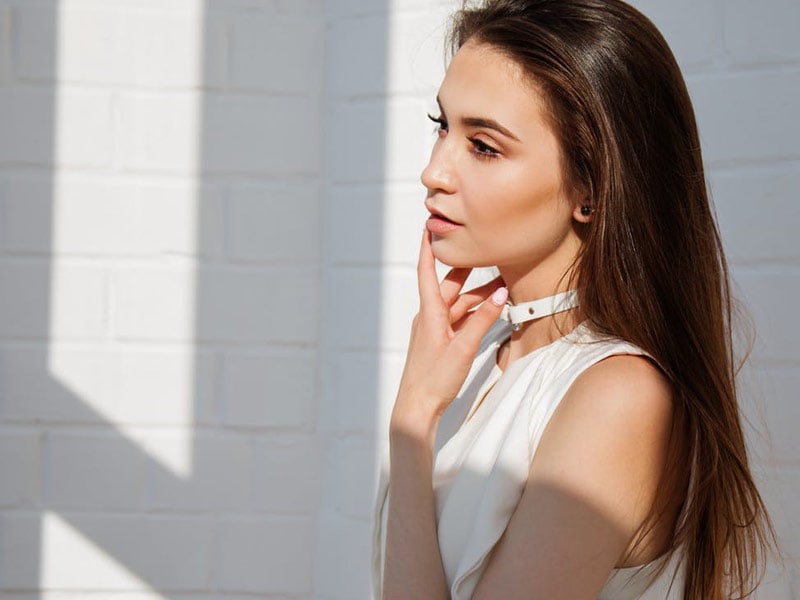 Rhinoplasty can be performed to correct such issues as, a nose size that is out of balance with the rest of
the face. Other common reasons include, a
nose that is too wide at the bridge, has visible bumps that need to be corrected, has a tip that is too big, or is just asymmetric to the rest of the face.Rhinoplasty is also often performed to repair a deviated septum or issues that cause breathing problems.
The procedure itself is extremely delicate and should only be performed by the most talented surgeons. Dr. Larsen's 20+ years of experience with rhinoplasties allows him to envision the best technique for your procedure based on your wants. He has an excellent reputation in his field and can give you an honest opinion about your goals and potential results.
Am I a good candidate for rhinoplasty?
Many patients are curious if they are a good candidate for rhinoplasty. The best candidates are non-smokers, who are unhappy with the look or function of their nose. Good candidates are physically healthy and their facial growth is complete. It is also important to have a positive outlook and realistic expectations about the results of surgery as well as understanding the length of the healing process.
What results can I expect from rhinoplasty?
While the results of rhinoplasty are mostly permanent (regardless of any surgery, the human nose grows as we age), the final results are not immediately visible. Although the initial swelling will go down after the first few weeks it can take up to a year for the nose to heal completely. During this time it is not uncommon for you to continue to see subtle changes to your nose as the swelling subsides and a more permanent shape takes its place. It is important to note however that no plastic surgery will prevent your body from aging. Although the results of your surgery will be permanent, living a healthy lifestyle will help prolong the look of your nose and slow the aging process. 
Rhinoplasty Before & After Photos
results may vary.
BEFORE
AFTER
Case #59
This male patient, age 42, returned to Buckhead Plastic
Surgery in Atlanta, Georgia for a rhinoplasty, chin
implant, neck liposuction and lower eyelid surgery. He
wanted a more bala...
View Case >
1 OF 3
NEXT
PREVIOUS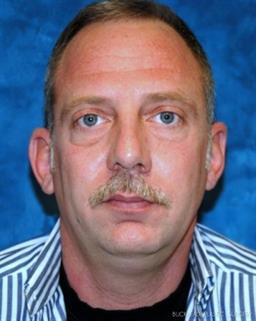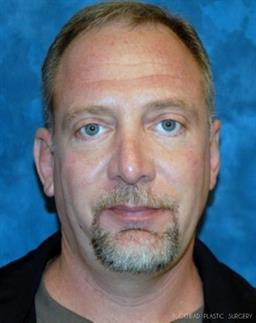 BEFORE
AFTER
Case #72
Patient felt his nose projected too far succeeding the
projection of his chin. He also had concerns with
hooded brow lines and felt that his eyelids were heavy..
Dr. Larsen fixed thi...
View Case >
2 OF 3
NEXT
PREVIOUS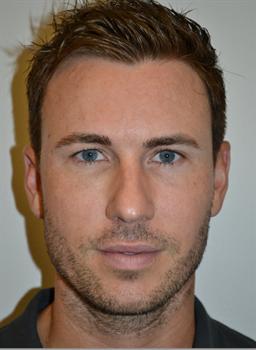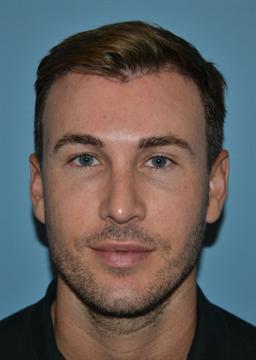 How long does it take to recover after a nose job?
When you awaken from surgery you will notice an internal and external splint to stabilize your nose as it heals. You will need to make temporary lifestyle adjustments as your body heals. It is especially important to sleep sitting upright for the first week to ten days while placing ice packs over your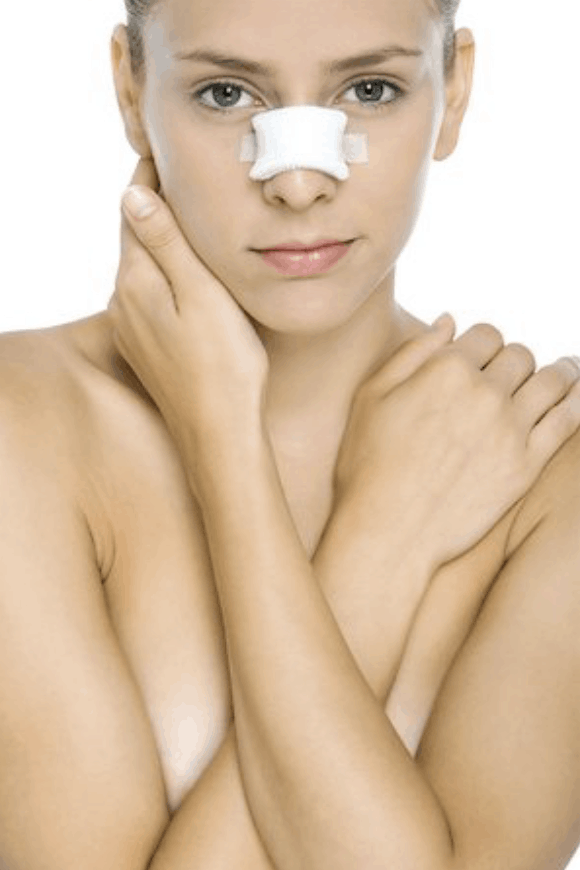 nose. The ice pack/cold compress helps decrease your swelling and increase your comfort during this time. Additionally, you cannot blow your nose, bend over, or strain the area. No slam dancing!
If there are any sutures they are usually removed within the first 5-7 days following surgery. If internal packing is used this is usually removed by postoperative day five and if an internal splint is used this usually comes out by the second week after surgery. Although Dr. Larsen would like the external splint to stay on for two weeks it sometimes comes off after about 7-10 days.
Patients also ask how long they can expect the swelling to last. It's really important to have realistic expectations here as this is considered the most trying aspect of a nose job. The swelling will be the most intense during the first two weeks. Immediately when the splints are removed you'll have an idea of what the final result will look like, however, swelling will return after the splint is removed. The first month or two after your rhinoplasty, swelling can be so great that your nose may look slightly larger than it did prior to surgery. This is temporary, and very normal, no cause for concern. You may notice your nose is more swollen in the morning and less so in the afternoon after you have been up. Swelling on the bridge of your nose tends to resolve first, where as the tip takes the longest amount of time to heal. Some swelling can even continue for up to a year after surgery as the look of your nose refines into its final shape.
Patients are often curious about when they can resume their regular workout routine. Most surgeons recommend waiting three weeks to return to a regular workout routine, and a minimum of eight weeks before returning to any type of sport activity.
What are my options if I'm not satisfied with a rhinoplasty?
Rhinoplasty is possibly the trickiest of all plastic surgeries. The detail is so important and individual results can vary even with the best surgeons under ideal circumstances. Occasionally patients are unhappy with the results of their rhinoplasty. While surgical revisions are possible for rhinoplasty, Dr. Larsen usually will not consider a revision until one year post op. Re-operation on a nose that hasn't finished healing is a recipe for a less than desirable revision. Revisions are a financial responsibility of the patient.
Healing from rhinoplasty is a unique process and every patient's results are different based on their desires and personal body chemistry. Many factors can affect the outcome of a nose job, such as the thickness of your skin. It is also important to note that different parts of the nose will heal quicker than others. In fact, it's common to see surgical results on the bridge of the nose before swelling subsides on the tip of the nose.
What is Dr. Larsen's process like for a rhinoplasty?
At Buckhead Plastic Surgery rhinoplasty is usually an outpatient procedure but an overnight stay can be arranged when necessary. Dr. Larsen performs rhinoplasty surgeries under general anesthesia.
Your specific surgical steps will be determined with your facial structure and goals in mind. Rhinoplasty techniques consist of open or closed methods. The technique will depend on your specific goals. In a closed procedure, all of the stitches will be hidden within the nose, so there will be no visible scarring. In an open procedure, a small additional incision is made in the tissue that divides the nostrils. Dr. Larsen is a very skilled surgeon who is known for hiding his incisions well with minimal scarring. He will choose the best technique to ensure your optimal results.
Why Choose Dr. Larsen for Your Nose Job
Dr. Larsen is a double board-certified plastic surgeon with over 20 years of experience. He's lead a long and decorated career and has trained with some of the best plastic surgeons in the country. At Buckhead Plastic Surgery he has assembled a team of professionals that strive to make sure you are comfortable and satisfied with the results of your procedure. Call us today at 404.367.9005 contact us here to book your consultation and see what a difference Buckhead Plastic Surgery can make for you!