Buckhead Plastic Surgery offers its patients the most comfortable and high-quality cosmetic surgery experience in Atlanta in a stylish boutique setting. Our exclusive plastic surgery practice was established 10 years ago by a double-board certified plastic surgeon, Dr. Alan Larsen.
 Since its inception, Buckhead Plastic Surgery has become a highly respected practice because our staff is committed to providing patients with a warm, comfortable experience founded on expertise, genuine care for patients, and acute attention to every detail of a patient's wants and needs. 
In addition to cosmetic and reconstructive plastic surgery, our practice includes LUX Med Spa, which offers a range of nonsurgical aesthetic procedures, and Slim Studio, dedicated exclusively to EMSCULPT® & CoolSculpting®.
Dr. Alan Larsen is known throughout the greater Atlanta area for the results he achieves from breast enhancement surgery performed to resize, reshape, or reconstruct a woman's breasts. Dr. Larsen also specializes in breast augmentation revision and uses advanced surgical techniques to create consistently beautiful results for each of his patients.
If you're looking for one of the best places in Atlanta for your breast augmentation, then Dr. Larsen and his talented team of medical staff can provide you with the knowledge you need to make an informed decision on the best methods for you and, of course, with incredible results.
Dr. Larsen's Background and Credentials 
Dr. Larsen provides his patients with an excellent surgical experience with outstanding results because of his extensive training and credentials. His journey to becoming one of the top plastic surgeons in Atlanta began at the University of Nevada School of Medicine. After he successfully completed medical school, Dr. Larsen went on to complete his general surgery residency at the University of Florida Health Sciences Center in Jacksonville. Dr. Larsen was then admitted into a highly respected plastic surgery fellowship at Wake Forest University Hospital in North Carolina.  
Although Dr. Larsen spent years in medical training, he continued to learn more and develop his skills as a cosmetic surgeon by training with renowned plastic surgeons across the country before finally settling in Atlanta and opening his own practice—Buckhead Plastic Surgery. 
In addition to his extensive training and experience, Dr. Larsen was initially board-certified by the American Board of Plastic Surgery in August of 2000 and re-certified in September of 2009.
To achieve this double board-certification, Dr. Larsen had to meet the following requirements: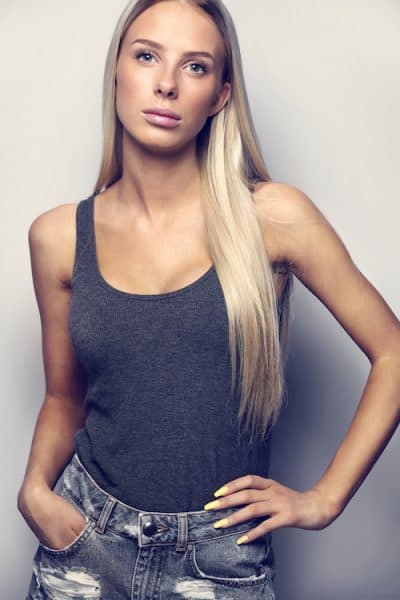 Completion of a certified plastic surgery residency

Completion of the American Board of Plastic Surgery examinations—both written and oral

Proof of clinical experience in plastic surgery

Operating at a board-approved surgical site
Dr. Larsen's expertise extends beyond his medical credentials as he is also a member of several committees, including the Plastic Surgery Multidisciplinary Team, the Licensing/Accreditation Committee of the University of Nevada School of Medicine, and a curriculum subcommittee that designs a pre-clinical course at the University of Nevada School of Medicine. He is also an instructor for the Physical Diagnosis Course at the University of Nevada.
Why You Should Choose Dr. Larsen for Your Breast Augmentation
Along with his licenses and certifications, Dr. Larsen has an impressive history at the operating table. In fact, as a plastic surgery resident, he assisted in over 1,700 surgeries. Furthermore, he helped in over 700 general surgery and trauma cases as a senior and chief resident and over 600 general surgery cases as a junior resident during his time at the University of Florida Health Sciences Center.
Dr. Larsen's experience speaks to his passion for his work and so do his positive results and reviews from past patients. Dr. Larsen is able to provide such satisfactory results because he continuously strives to better his skills with the latest technology and operating methods, which he gains through more medical education and attending plastic surgery conferences. As one of the most revered plastic surgeons in Atlanta, that's a lot to keep up with!
However, Dr. Larsen makes it a point to make patients feel at ease both in and out of the operating room. This is because he spends quality time with each patient, ensuring all individuals get precisely what they want out of a breast augmentation while being transparent about the realistic expectations they should have. Furthermore, Dr. Larsen conducts his consultations and surgeries with the utmost attention to detail, which directly contributes to his high satisfaction rates. 
Community involvement is essential to Dr. Larsen…
and his participation in the community demonstrates that he's not just good at what he does—he cares about his patients and helping others. Dr. Larsen has spent a great deal of energy giving back to the community by devoting time and resources into offering breast reconstructive surgery for patients who have battled breast cancer. He does this through volunteer efforts with Harbor of Hope and BRADay USA through the American Society for Plastic Surgery.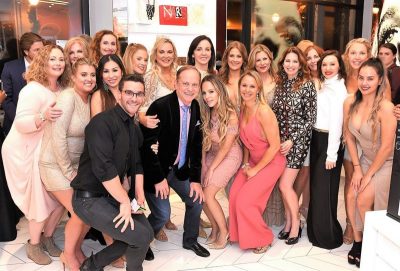 Choosing Dr. Larsen for your breast augmentation means working with a well-respected plastic surgeon who believes in bringing out his patients' inner beauty and outer confidence. Dr. Larsen is committed to helping his patients achieve their breast enhancement goals through a thorough and straightforward process that assures them they will be happy with their results.
Dr. Larsen's Breast Augmentation Reviews
See a few verified reviews showing why Dr. Larsen is the best breast augmentation plastic surgeon in Atlanta.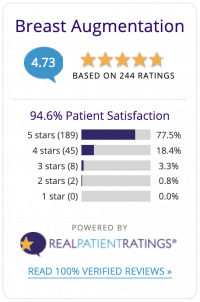 "Between Dr. Larsen, the ladies in his office and the medical staff at Northside, everyone was absolutely outstanding. Extremely knowledgable about the procedure, what to expect before and after surgery, anything between. Would recommend Dr. Larsen to anyone who was looking for a breast augmentation or the Med Spa for additional products."
"I was highly satisfied with my experience that I have referred 5 ppl to Dr. Larsen. From the beginning to the end I have had awesome communication with the staff as well as Dr. Larsen. I also have gone to the spa and done cool sculpting as well as some other procedures."
"My experience with Buckhead Plastic Surgery was amazing, from my consultation to all my follow up appointments it has been wonderful. The staff is always helpful and friendly. Dr. Larson was amazing, he listened an answered all or my questions and always made me feel at ease. My results from my breast augmentation have been fantastic I love my new look!"
If you're considering cosmetic or reconstructive breast surgery, request a consultation at Buckhead Plastic Surgery using the online form, or call our office at 404.367.9005 to schedule an appointment to meet personally with Dr. Larsen.