What are injectables and fillers?
The visible signs of aging affect us all eventually. Injectables and fillers can address a few of the primary causes for visible aging on our face, neck and other areas. As we age it's common for facial tissue to thin slightly, causing visible wrinkles around the nose and mouth. Cheeks, lips and the area under the eye can look slightly hollow, and less plump and supple as we age. This is why so many people are turning to both injectables and fillers to reverse the signs of aging and to restore their youthful appearance.
There are two main categories of injectables and fillers that are often used in combination to reverse the signs of aging. The first consists of neuromodulators. These are used to weaken or even temporarily paralyze muscles in the face or neck. The most common product in this category is Botox, but other options include Xeomin, Dysport, and the newest to the market, Jeuveau, also called NEWTOX. Neuromodulators are most commonly used to smooth wrinkles on the forehead and around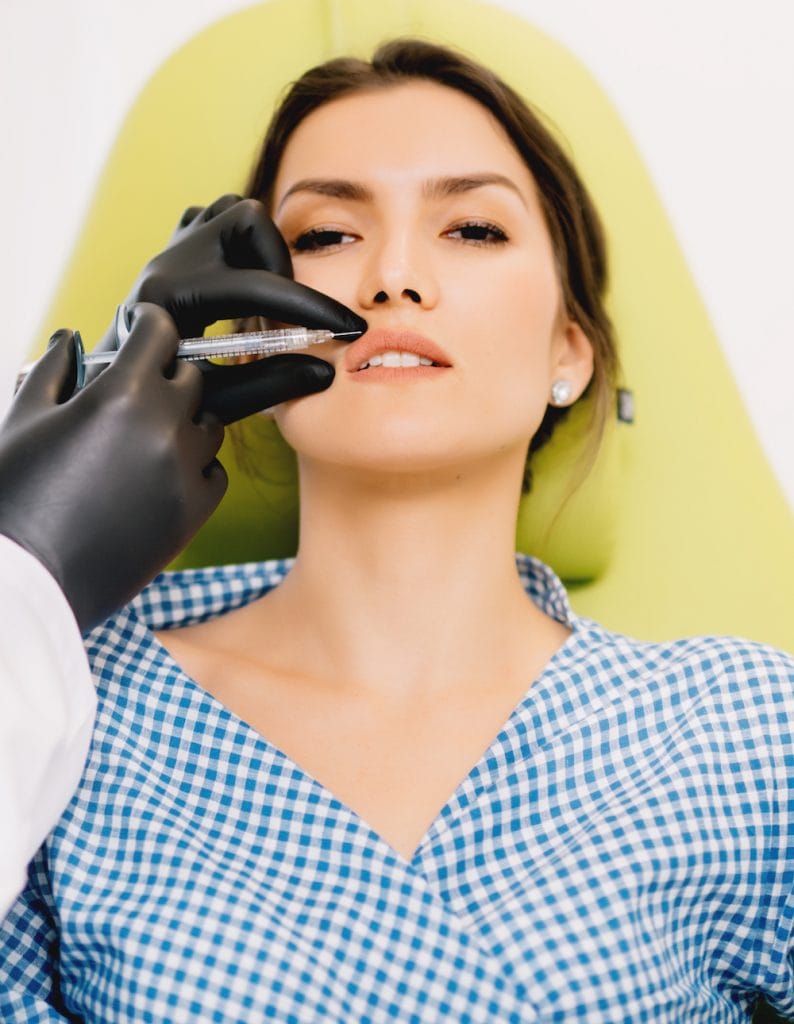 the eyes. There are even non-cosmetic uses for neuromodulators such as migraine relief and jaw clenching.
The second category is dermal fillers. This is an injectable product that sits under the skin, with the purpose of providing volume to multiple areas around the face like under the eyes or the lips. The most common products used are based on hyaluronic acid (a common ingredient you might notice in hydrating serums).
Despite the growing sensation of injections, these services aren't new to the beauty scene and have actually been practiced safely for several years, with an estimated 11 million people worldwide who have received injectables. Social media platforms are bringing light to these injections and showing the ways they can transform a patient's appearance. Patients love these services because they are quick, relatively pain-free and you see the results almost immediately.
If you're unhappy with how your face is aging and are considering injectables as an option, we're here to answer any questions you might have. Call us today to set up your free consultation and the talented team at LUX will explain all the options available for the optimal result. We're here to help!
What types of injectables does LUX Med Spa offer?
Botox Cosmetic is an injectable most commonly used to reduce lines and wrinkles around the eyes and forehead giving you a more relaxed and youthful appearance. This treatment requires no downtime for recovery and is extremely popular. Botox is one of the oldest and most well-known injectables on the market.
Jeuveau is a newer injectable to the market. Like Botox, its purpose is to help smooth out existing lines which can deepen over time. The procedure has no downtime. Jeuveau is newer in the world of injectables but has been proven safe and effective and has been steadily gaining in popularity because impressive results.
Injectable used for temporary improvement in the look of moderate to severe frown lines.
Hyaluronic acid (HA) fillers most commonly used for lip augmentation, restoring volume and fullness to the face and to soften the appearance of wrinkles. They can also be used to fill under eyes. Duration: up to 12 months.
HA fillers used to correct age-related volume loss in the midface and cheeks. Lyft is also used to add volume to backs of hands. Duration: up to 24 months.
Volbella XC HA filler used to add definition to lips and fill superficial lines. Duration: up to 12 months.
Vollure HA filler is used to smooth out under eye shadows and add subtle plumpness to lips, nasolabial folds and marionette lines. Duration: up to 18 months.
Kybella is a non-surgical option that targets fat deposits under the chin streamlining the neck for a slimmer more youthful appearance. Kybella permanently dissolves stubborn fat and tightens the skin.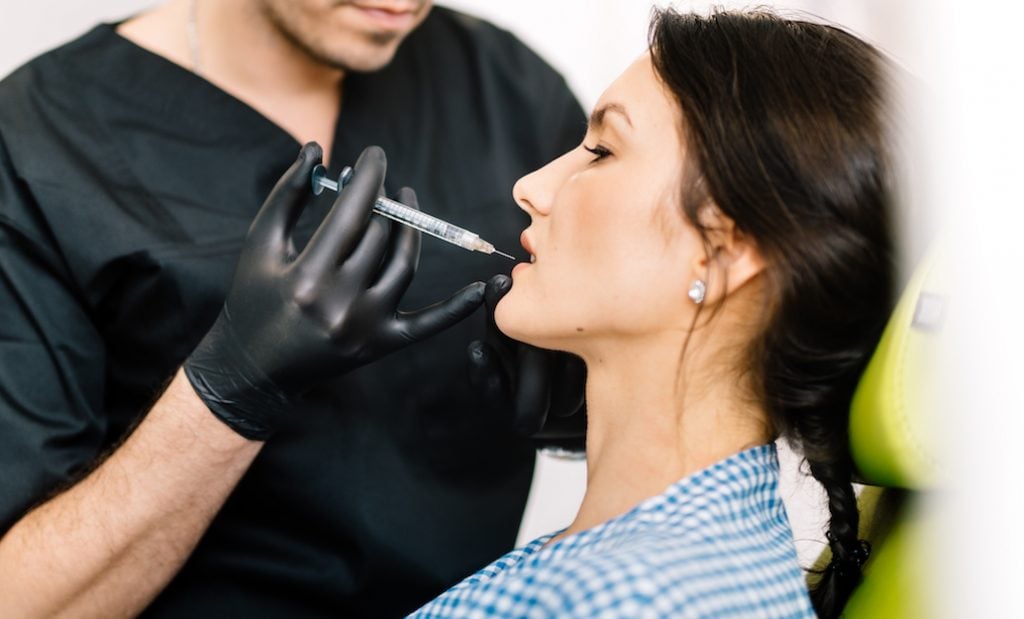 Why LUX Med Spa is the #1 Provider
of Injectables in Atlanta
LUX Med Spa offers state-of-the-art nonsurgical cosmetic treatments provided by a team of medical and aesthetic specialists. All handpicked by the renowned Dr. Alan Larsen, a double board-certified plastic surgeon with over 20 years of cosmetic surgical practice. Our team includes a physician assistant and a registered nurse specializing in cosmetic injections, 2 licensed medical aestheticians/laser technicians and nationally certified massage therapists. Our team is dedicated to creating a personalized spa experience where safety, patient comfort, and premium results are our top priorities.
In addition to our staff's excellent credentials, our practice has also achieved Diamond status from Allergan, the maker of BOTOX, JUVEDERM and KYBELLA products. Only a rare 3% of providers in the U.S. achieve this status which is based on the volume of Allergan products used. This means our staff has an extremely high level of experience and expertise in administering these products and we have earned a reputation as a trusted provider. Additionally, this status has earned us special pricing on Allergan products which translates to savings for you.
Do you want to see what a difference these products could make for you? Call us today to book your free consultation. The LUX Med Spa staff would love to welcome you and present you with all the options available to provide you with optimal results. Remember, most injectable services can be completed in less than one hour in our facility. We want you to be happy with what you see in the mirror… call us today at (404) 465.1234 and we can help you get started!