Facelift surgery is the cornerstone procedure in the world of plastic surgery. When the topic of plastic surgery arises, face lifts are at the top of the list. As with any plastic surgery procedure, patients typically have a lot of questions, so we compiled the most commonly asked questions for you about facelift surgery. 
What is Facelift Surgery?
A facelift (referred to as a facial rhytidectomy) is a surgical procedure that improves the contours of the face and reduces the visible signs of aging. It is best known for:
Reversing the aging process, allowing you to look and feel younger

Lifting and tightening the appearance of sagging skin on the face

Eliminating or reducing the fold lines between the nose and the corner of the mouth

Removing or redistributing fat deposits that have aged your lower face

Lifting and rejuvenating the lower face 

Removing jowls and sagging skin over and around the jawline
I have been considering other procedures, should I combine them with my Face Lift?
A revitalizing facelift is often performed in conjunction with other surgeries such as a brow lift, facial implants, eyelid surgery, skin resurfacing, lip augmentation, and/or a neck lift. When combined with a face lift, a patient can achieve optimal results. Here are some improvements you can expect with these additional procedures:
Balanced and elongated proportions with a chin implant
Tighter, more refreshed eyelids from a blepharoplasty

Fuller, more youthful lips with a lip augmentation

Lifted, more open and awake eyes with a brow lift
As we age, your underlying facial structures change. On the inside, we have loss of facial fat (whoever thought that would be a problem?) and bone loss. On the outside, exposure to the sun, accounts for about 85% of our skin damage, loss of elasticity, and sagging of the tissue.  And you are not exempt, the aging process affects us all. Other processes including stress, environment, smoking and genetics all take a toll on our skin. 
Buckhead Plastic Surgery has several options for facial rejuvenation starting at minimally invasive cosmetic treatments such as botox and fillers. Stepping it up to our laser treatments for a more brightened, even appearance to your skin. Finally, approaching the longer lasting, complete facelifts which can include brow lift, blepharoplasty, lip augmentation, and neck lift. While minimally invasive treatments may "feel good" with less downtime and minor healing requirements, ultimately they can only go so far and will not address your deeper concerns the same way a face lift would. If you're unsure of which procedure is right for you, call our office and book a consultation. Dr. Larsen will examine your facial structure and present you with a personalized treatment plan so you can achieve your optimal results. Our goal is to help you feel your best when you look in the mirror. We will always provide you with options for the best and most natural-looking results.
How much does a facelift typically cost in Atlanta?
A facelift is a procedure that is commonly combined with other surgeries such as a neck lift. Each cosmetic surgery is specific to your facial contours and genetics. A facelift in Atlanta can cost anywhere from $6,000-8,000. However, the combination of a face and neck lift procedure at Buckhead Plastic Surgery starts at $9,500. 
Feel free to read our reviews to see how pleased our patients have been with their procedures. Our patients are thrilled with their new youthful appearance, and we are confident we can do the same for you. 
What are the steps of a facelift?
To begin your facelift journey, we always start with a thorough and comprehensive consultation at Buckhead Plastic Surgery with Dr. Larsen. We will carefully listen to your concerns, wants, and needs, and tailor that into customized treatment plan for you. Your ideas and goals are always the foremost priority in our customized plan.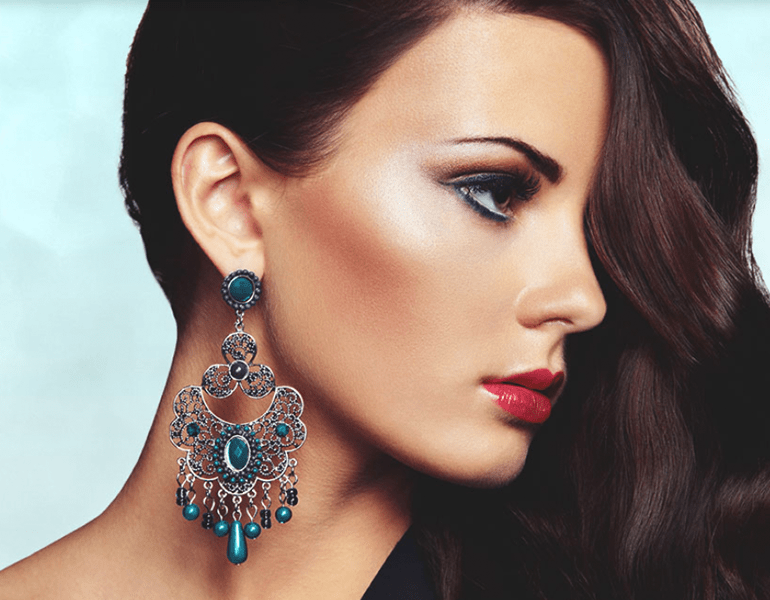 Having tailored your customized treatment plan, you're off to the operating room. Your facelift will most likely be performed under general anesthesia, however, under certain circumstances, your facelift may be performed under local anesthesia with sedation.  Dr. Larsen's typical facelift both tightens the underlying structures (SMAS), then re-drapes and tightens the overlying skin. If other procedures have been decided upon they will be completed at the same time. 
In a traditional facelift, the incision starts in the hairline above the ear. It then continues down along the ear, around the earlobe, and back into the hairline as it ends nears the lower part of your scalp. The underlying tissue of the face is repositioned and tightened, and the fat deposits under the skin may be sculpted or removed. Your skin will then be redraped and any excess skin removed before the sutures are closed.
A limited incision facelift is a popular alternative to the traditional facelift typically for the younger adult. It involves smaller incisions at the temples and around the ears. Often referred to as a "mini-lifts. The mini-lift procedure is less invasive than the traditional facelift. Therefore, in the younger patient requiring less "lifting", this procedure can be fantastic. However, using this procedure in someone requiring greater rejuvenation, the results will be less dramatic than having a traditional facelift. 
What to expect during facelift recovery?
In many offices facelifts are an outpatient procedure, here at Buckhead Plastic Surgery we require an overnight stay. This is solely with your safety and comfort in mind. With an overnight stay, we will have a nurse with you throughout the night for an enhanced recovery. Recovering from a facelift is not particularly painful, but the first 24 hours are when you will experience the most discomfort. This is why we invite you to stay in a luxury suite at the Chastain Surgery Center, where Dr. Larsen exclusively operates. Let our caring medical staff attend to all your medical needs in a brand new state of the art facility. The team at Chastain Surgery Center will provide you with 5-star medical care around the clock. They will make you as comfortable as possible, so all you need to do is rest and relax.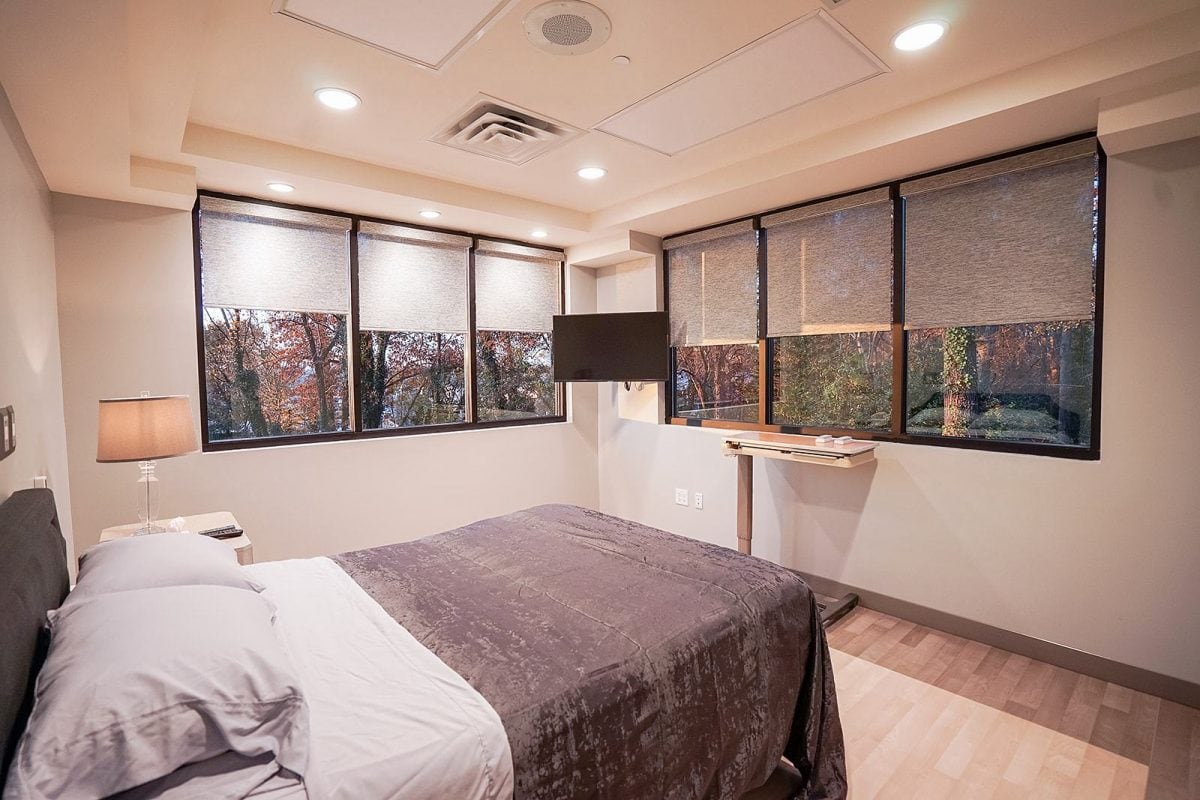 When you leave Chastain Surgery Center, we will send you home with clear instructions on how to care for yourself. Immediately following the surgery, a light dressing will be in place to reduce the swelling. It's normal to feel some discomfort, and most patients report feeling sore or tight across the face. This is simply a part of the healing process, and some discomfort will be present. It is usually very mild and controlled with an over the counter anti-inflammatory after the first 3-4 days.
Your specific home care instructions will vary based on the procedure and any other combined procedures that were done. Typical care instructions include a few lifestyle adjustments such as sleeping on your head elevated at an incline. The swelling will reach its peak during the first week and rest is recommended. (Time to let someone else take care of the house, it's probably best that you just catch up on your reading or your favorite Netflix show). Most people can get up easily and move around the day after surgery.
After 10 days or so most people can return to work and regular responsibilities. Maybe take a few more weeks off from anything like Kickboxing or Crossfit… this is no time to join a dodgeball league. You will be able to return to cardio in three weeks. Most sutures will be removed in the first 5 days. Swelling will greatly improve over the first 4 weeks, in which you will start to see your amazing results, and will continue to improve over the next several months.
Are the results permanent?
No cosmetic procedure can stop the aging process. Facial rejuvenation, such as a facelift, turns back the clock of time. Afterwards, however, the clock restarts just with a younger you. At this point, it is essential for you to be proactive in taking steps to maintain your results. Caring for your skin, protecting it from sun, and continuing with treatments such as Forever Young BBL (a laser treatment offered at LUX Med Spa) will help to prolong the effects of your facelift for many years. Additionally, consuming a nutrient-rich diet and avoiding smoking and excessive alcohol will add to the longevity of your facelift. 
Why Choose Buckhead Plastic Surgery for Your Facelift
Patients have been turning to Buckhead Plastic Surgery for their cosmetic needs for over 20 years. Dr. Larsen is a double board-certified surgeon with an exceptional track record. His patients appreciate his honest and direct approach. He will spend time providing you with the best options for optimal and natural-looking results. He will answer all your questions to make you feel as relaxed and at ease as possible as you prepare for your procedure. Call us today at 404.367.9005 to set up your consultation and see what a difference Buckhead Plastic Surgery can make in your life.