Pregnancy and giving birth are one of the most miraculous transformations in nature. However, the process can take quite a toll on a mother's body. Becoming a mother is a transformative experience that can open the doors to new experiences and joys, and we want you to enjoy that experience fully. However, if you're feeling less than your best because the body you see in the mirror doesn't match how you feel inside, we are here to help. 
What Is A Mom Makeover
A mom makeover is a set of cosmetic procedures specifically designed to restore or enhance your postpartum body. These procedures are highly customizable, so you can schedule just the services you need or an entire makeover if you like. Typical procedures that can be included in a mom makeover are a breast lift or enhancement which can restore breasts that may have lost their fullness after breastfeeding. Liposuction on the belly, flanks, or elsewhere removes stubborn pockets of fat that have developed during pregnancy or postpartum. A tummy tuck can remove excess skin that can sag around the midsection. 
What do I need to know about this procedure?
The most important thing to know about a mom makeover is to have realistic expectations about what is possible in this procedure. Although cosmetic procedures can significantly improve your body's contours, sometimes childbirth has fundamentally changed your body in ways that surgery cannot reverse. Your body is beautiful in every stage, and we are only here to enhance your natural beauty. 
Second, we insist that you wait a minimum of 6 months, but we prefer you to wait a year after giving birth to schedule your mom makeover. Giving birth is traumatic for your body; it takes months to recover and fully adjust to a new reality. Giving your body the time and grace it needs to heal and adapt to one change at a time will significantly improve your results and recovery time from your mom makeover. It's also important to note that the mom makeover procedure is not a weight-loss procedure. Although liposuction can be used to enhance the contours of your body, this surgery is not typically performed as a weight loss surgery. Therefore, if you have not yet reached your ideal weight, we recommend you postpone scheduling your surgery. 
Third, be financially prepared. Based on the number of procedures and the extensiveness of the surgery, the costs can range from $15,000-$30,000. We want you to love the results of your procedures, and Dr. Larsen prides himself on precision surgery and the highest quality patient care. He and his team will work hard to provide you with the best care throughout your surgery and recovery process, but because this is a multistep procedure, the costs are higher than one procedure.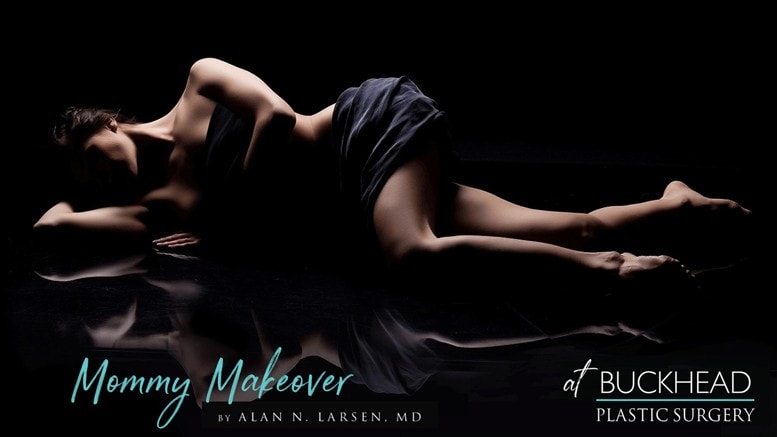 How Long Is Recovery?
This is a serious surgery that requires extensive recovery time. If you are considering a mom makeover, make sure to schedule it during a time when you have extra hands to help around the house and with the kids. The first two weeks post-surgery are critical. You'll need to avoid lifting anything more significant than 5-10 pounds, and you will need to schedule 2-3 weeks off of work. If you opt to have breast surgery as part of your procedure, lifting and reaching will be very limited immediately following surgery, so things like laundry and cooking are impossible. Ask for extra help during this time as you recover. Your main priority needs to be healing, so take this time to rest and relax as much as possible while your body works hard to recover. 

Am I A Good Candidate?
Ultimately you are the only one who can determine if plastic surgery is right for you. Many moms have felt an extreme boost in their body positivity, their self-esteem, and their body confidence after having this procedure. Ideal candidates for this procedure are not currently pregnant, are at least one-year postpartum, and are not currently breastfeeding. Ideal candidates have maintained their current weight for a year or more, are in good overall health, and are non–smokers.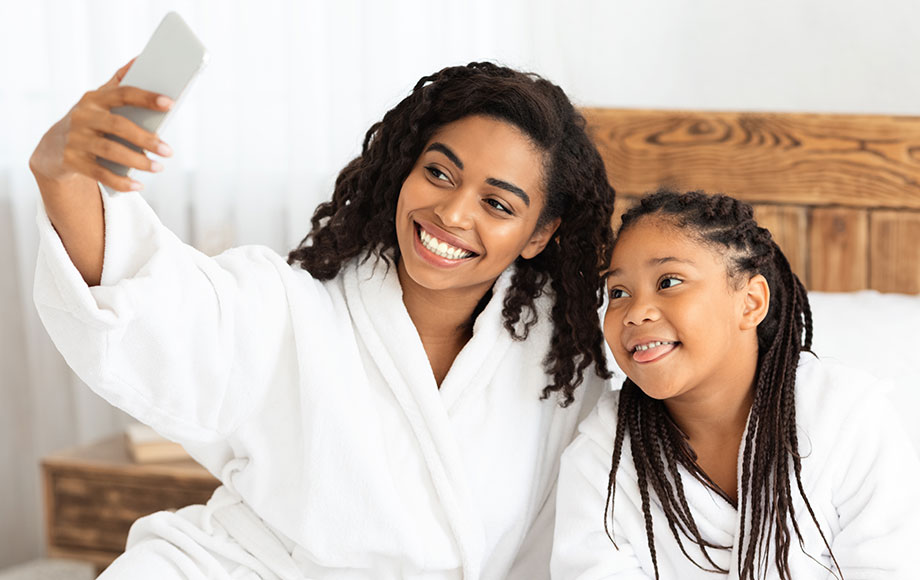 What Do People Have To Say About This Procedure?
Mom makeovers are one of the most inquired about procedures in our practice. After giving birth, it's normal to notice your body has changed, and it's perfectly normal to want to exercise some control over what your see reflected in the mirror. Even when you lead a healthy lifestyle, you might feel like you don't look like yourself after giving birth. Patients who undergo a mom makeover are typically pleased with their results. Many regret not scheduling their procedure earlier. If you think this procedure might be right for you, book a consultation with us today, we can answer all your questions and help you determine the best treatment possible to achieve your optimal results.
Why Should I Work With Buckhead Plastic Surgery For My Mom Makeover? 
If you're considering a mom makeover, you will not find a more qualified plastic surgeon than Dr. Larsen. He is a double board-certified plastic surgeon. He is highly skilled in these procedures and has consistently provided excellent service for his patients throughout his long and decorated career. 
Dr. Larsen is known for going above and beyond to work with the best people in the industry. He holds himself and his staff to a very high standard and is highly particular about only providing the best for his patients. 
When you come for your consultation, Dr. Larsen and his staff will answer your questions. He will examine the areas you'd like to treat and provide you with a treatment plan for optimal results. We are here to help you become the very best version of yourself. So call us today at 404.367.9005 to set up your free consultation.