Bringing a child into the world is one of the most miraculous things in the human experience. However, many moms find that after giving birth, they feel disconnected from their bodies after effects pregnancy and childbirth. If you feel that disconnect, there are many options, both surgical and non-invasive available. 
The surgical option commonly known as the Mommy Makeover is a combination surgery that focuses on the areas most affected by pregnancy and childbirth. Typically it involves a tummy tuck with optional liposuction and breast augmentation or lift. Some patients choose to include labiaplasty as well. This surgery is best for those who want a one-and-done procedure. Although it requires lengthy recovery and significant time commitment and investment, the results can be dramatic. 
However, many moms are ready to improve their look after kids but don't want to undergo a significant surgery and choose a non-invasive option. These results provide a more natural look that improves gradually over time. They also require little to no downtime and can be scheduled over a period of time, giving you flexibility in your schedule, which moms can appreciate! Here are some of our most popular non-surgical options: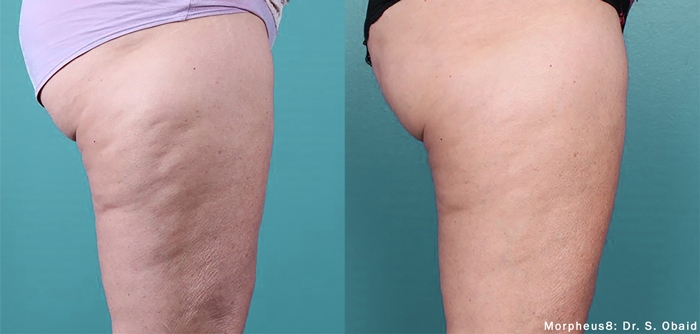 Morpheus8
One of the areas most affected by pregnancy is the abdominal area. Morpheus8 is a minimally invasive radiofrequency technology used on the face or body. This treatment gained popularity when Kim K revealed her success with it after childbirth. It's an awe-inspiring technology that can effectively tighten the skin commonly stretched in the tummy area during pregnancy. As a bonus, it's able to reduce the appearance of cellulite. It provides incredible results and is the most profound and most effective radiofrequency microneedling device on the market. 
However, if your abdominal area has significant amounts of loose skin, a tummy tuck is still the best solution. If you're curious about which procedure is best for you, call us today at 404.367.9005 to get more information. We'd love to schedule a consultation and answer any questions you have.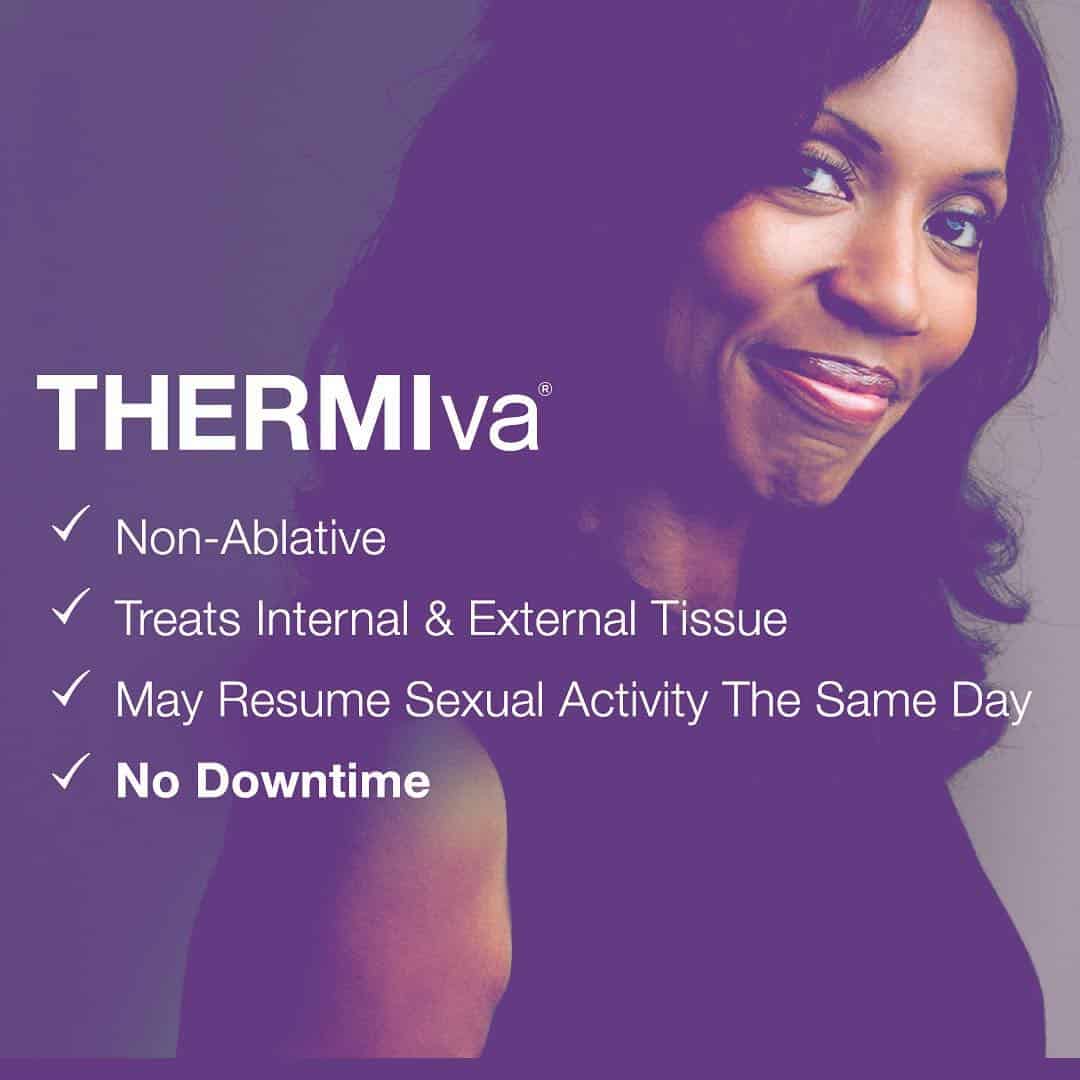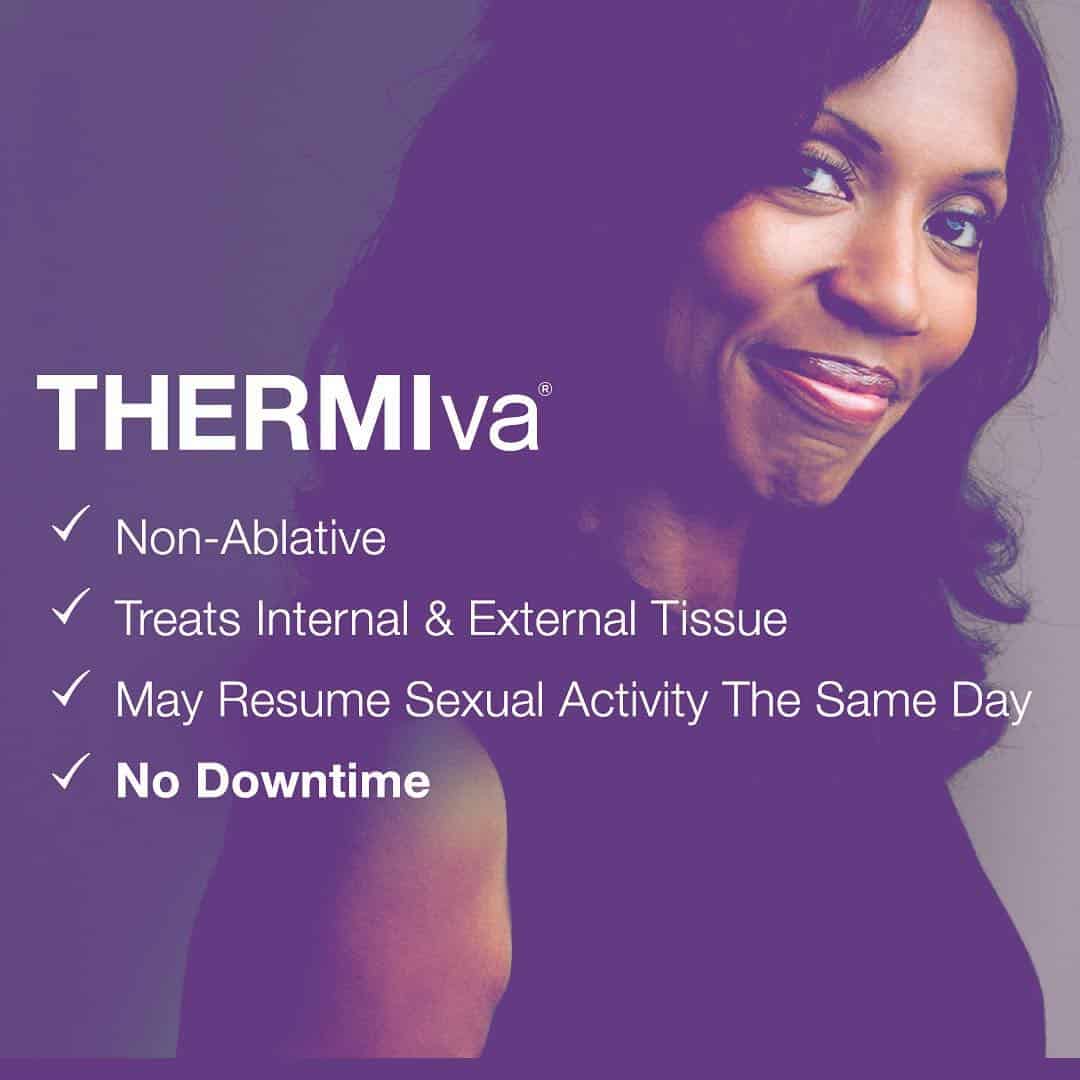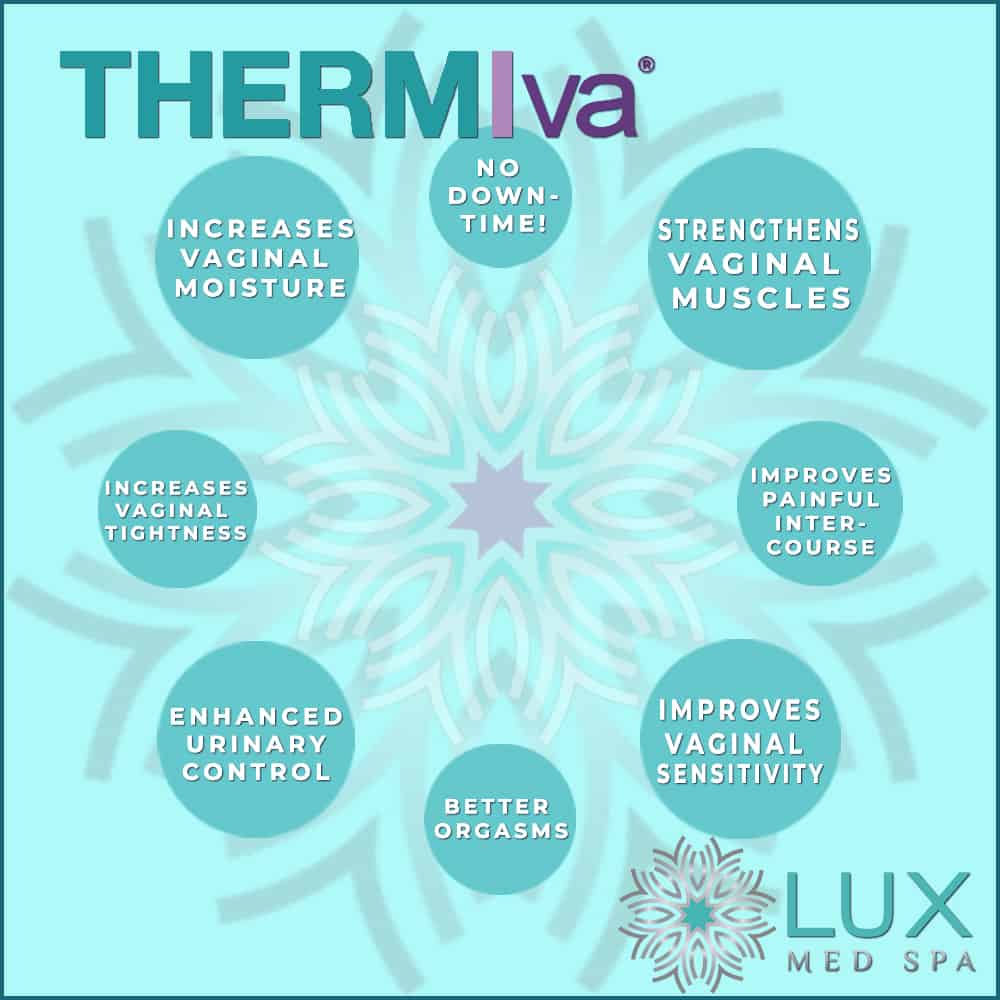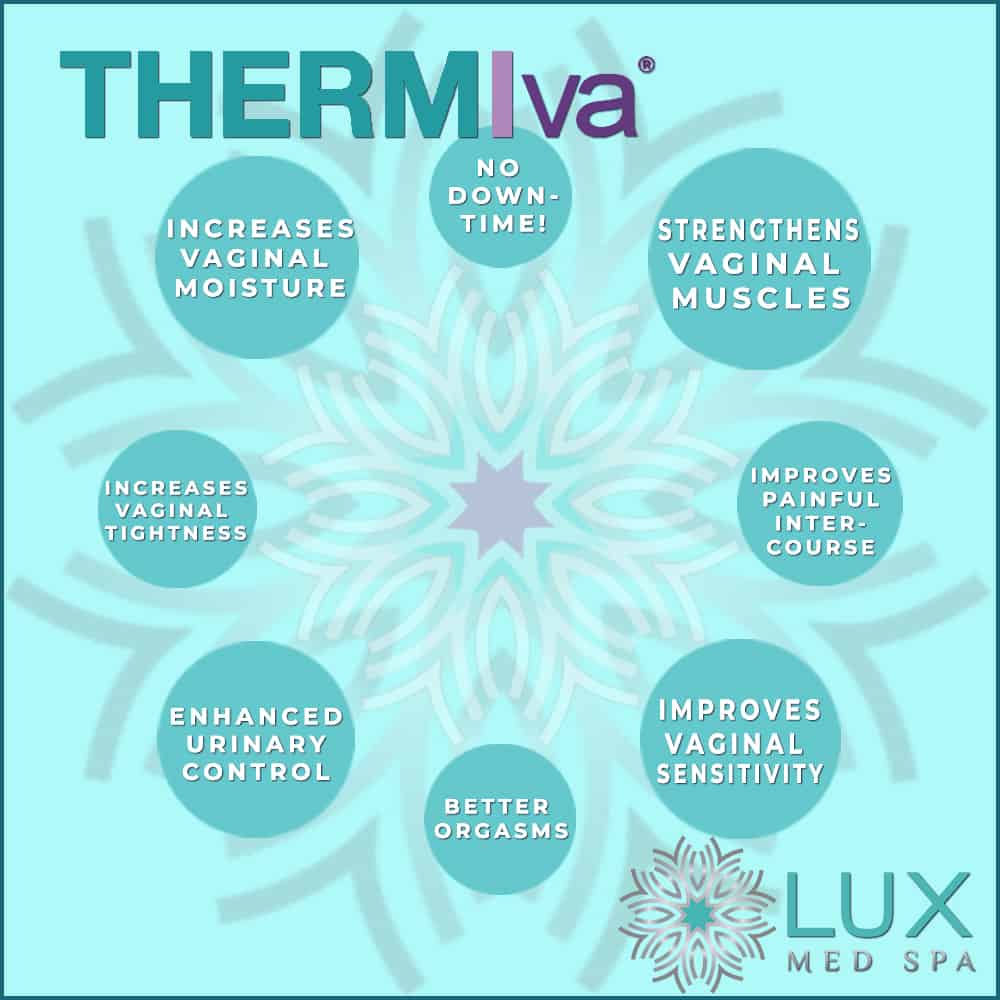 ThermiVa
ThermiVa is gaining popularity because it's a painless and non-surgical alternative to more invasive procedures. In addition, it's the only treatment that uses temperature-controlled radiofrequency to tighten internal and external vaginal tissue and is an excellent surgical alternative.
Patients love ThermiVa because it's FDA-approved, non-invasive, non-hormonal, and non-surgical. This procedure is ideal for women who want to treat vaginal laxity, vaginal vulvar dryness, experience mild to moderate stress incontinence, or experience sexual or orgasmic dysfunction. Typically patients see results after just three sessions with results lasting up to 2 years. 
Many moms suffer from excessive vaginal relaxation after vaginal birth, which affects satisfaction during intercourse. If you are experiencing any of these issues, ThermiVa might be an excellent solution for you. 
ThermiVa is a fantastic treatment, but it only focuses on tightening the vaginal tissue. Many women who have delivered their children vaginally deal with distortions of the labia after birth; if you suffer from these distortions, a labiaplasty might be a better solution.
Facial Treatments
Many women find that facial treatments are one of the most impactful areas to treat when they want to freshen up their look. In addition, because they are minimally invasive, many women combine facial treatments with body treatments. The most common treatments we provide are the Liquid Lift, Opus Plasma, and Morpheus8. 
A liquid lift is a non-surgical alternative to a facelift. It combines Botox or Dysport and fillers like Juvederm or Restylane. Opus Plasma is a resurfacing treatment that can tighten skin and stimulate collagen production. Finally, Morpheus8 is a micro-needling skin remodeling treatment that stimulates collagen production to reduce fine lines and wrinkles that are just as effective on the face as on the body. 
Am I a Good Candidate For A Non-Invasive Mommy Makeover?
There are so many options for non-surgical mommy makeovers. Ideal candidates are in good health and have experienced changes in their bodies due to pregnancy or childbirth that they would like to change. Ideal candidates for a non-invasive mommy makeover would like to see moderate changes in their bodies without the long recovery time of surgery. Yet, they can still commit to a period of several visits to complete a treatment plan. 
Should I Consider Surgery?
After childbirth, many women desire to make subtle changes to reclaim their bodies and improve their appearance. However, for those who want dramatic results, surgery may be the best option. A typical Mommy-Makeover surgery consists of vaginal reconstruction, a tummy tuck, and a breast lift. This reconstructive surgery dramatically improves your body's contours but also requires significant surgery and a lengthy recovery. 
You're the only one who can determine which path is right for your body. A mommy makeover might be an excellent option if you'd prefer to schedule one surgery and restore your body to its pre-pregnancy look. However, if you prefer to take a slower approach and make more minor changes over time, non-surgical options provide a great alternative. 
Why Should I Work With Lux Med Spa?
Dr. Larsen is a double board-certified plastic surgeon and has carefully assembled his team at LUX. The LUX team shares his high standards for excellence in patient care and optimal results. 
The team at LUX can not only create a treatment plan for you, but we can also meet all of your MedSpa needs. We pride ourselves on the cutting edge of technology and staying up to date with the latest products and best practices. So when you work with LUX, you'll always be getting the very best. 
You will be receiving treatments in our boutique, personalized spa where our entire spa experience is designed for your comfort for optimal results. Our state-of-the-art non-surgical cosmetic treatments are provided by a team of medical and aesthetic specialists. So call us today at 404.367.9005 to book your consultation and see what a difference a visit to LUX Med Spa could make for you.